Not only are we good at producing basin waste, but our blog posts are also maintained at a high level
Navigating the maze of drain stopper options can feel like a daunting task, given the vast array available. However, we've taken the challenge head-on to simplify this journey for you. With this guide, we delve deep into the various types of stoppers, their materials, compatibility, and even pro tips for installation. Whether you're hunting for a humble rubber plug or a sophisticated pop-up variant, our guide ensures you're equipped with all the knowledge to make a sound decision. Let's pave the way to a bathtub experience free from the woes of blockages and elevate your bath times to pure relaxation. With the suitable drain stopper in place, your tub will function seamlessly and enhance your overall experience. Dive into our guide and find the perfect fit for your bathtub!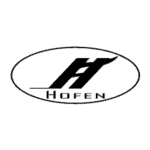 Best Basin Waste Manufacturer in China
If You Need Any Basin Waste Products For Your Business, You've Come To The Right Place!