What is Drain Clearance?
Drainage systems must be clear to ensure efficient water flow and avoid problems. The drainage system must have no debris, clog, or blockage. Maintaining plumbing systems is a vital maintenance procedure. It is useful for private residences, commercial buildings, and public infrastructure.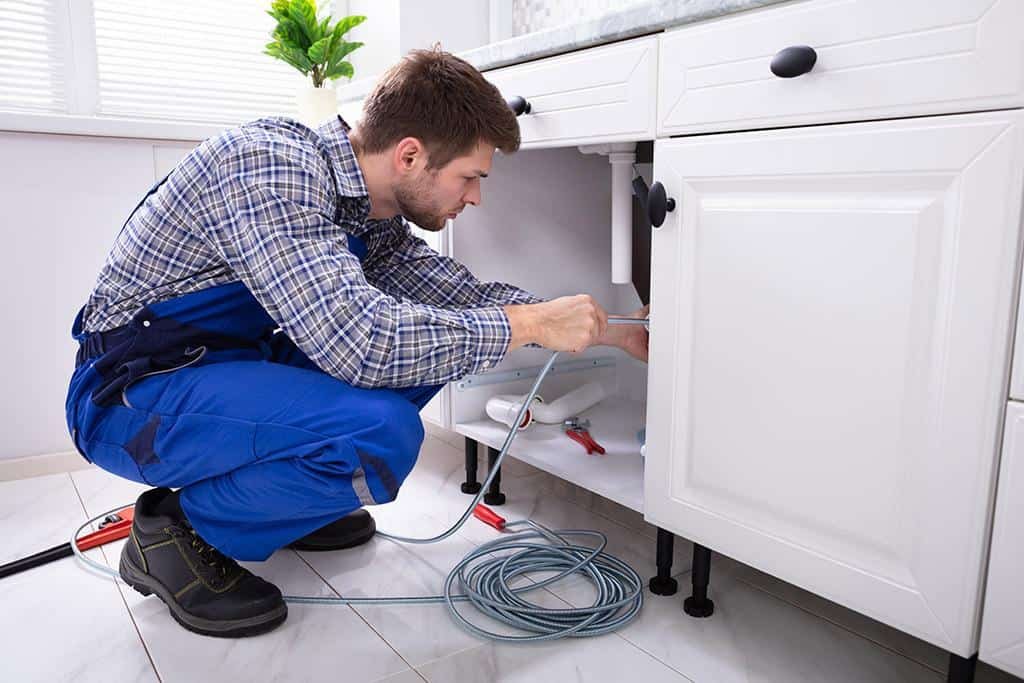 Applications of Drain Clearance
There are many contexts in which drain clearance is appropriate. These include residential, commercial, and industrial ones. Due to the increased volume of garbage produced in commercial facilities, it is a must to keep drains in bathrooms, kitchens, and outdoor areas of homes clean. There is a need for regular drain clearing due to the increased volume of waste in commercial spaces. Industries also rely on outside drains to get rid of extra water and industrial waste.
Common reasons
Maintaining the functionality of drains depends on proper drain-line installation. For, the likelihood that debris may accumulate in a drain line with a steep or shallow slope increases. Like this, construction waste in the building's drainage system can lead to obstructions. These obstructions act as catchments for debris like dirt and grease.
How Drain Clearance Works
We can use many ways to unclog a drain. It depends on the drainage system type and the obstruction's severity. Typical strategies include:
This method involves dislodging and clearing clogs. It uses a flexible, long metal cable with a corkscrew point.
This technique uses high-pressure water jets. It cleans away the buildup and debris from the pipes.
Apply chemical solutions to clear obstructions, but use caution to prevent pipe damage.
 They are using cameras to examine the drainage system and pinpoint. This helps to find out where and why blockages occur.
Auxiliary cleaners
Both hand-powered and motor-driven augers or snake cleaners are available. In both cases, the user feeds a lengthy, flexible cable through the drain opening and into the clog. The cable's corkscrew slices through the blockage to make it accessible for extraction. This equipment removes obstructions that chemical cleaners are unable to dissolve.
We can turn a canister on hand-driven augers by the user to force the drill's corkscrew to unclog. The majority have a 25-foot effective range. The operator's strength determines their power. They work best in applications, including sinks, showers, toilets, and others.
Aerosol cleaners
Air-burst drain cleaners use air, carbon dioxide, or other gases to disintegrate a clog. The device pushes gas into the piping, which cuts through the clog's stopping water. We can produce the initial burst of gas pressure by some units. We do this by using carbon dioxide cartridges or small, built-in compressors.
Video examination
Specialists must clear persistent obstructions in a drain line. They take steps to reduce the amount and variety of waste that goes into the drain while also cleaning it. The drain continues to jam. Even though periodic cleaning of the line can prevent the clogs that result from them. But the best course of action is to identify the reason for the blockages and take steps to fix them for good.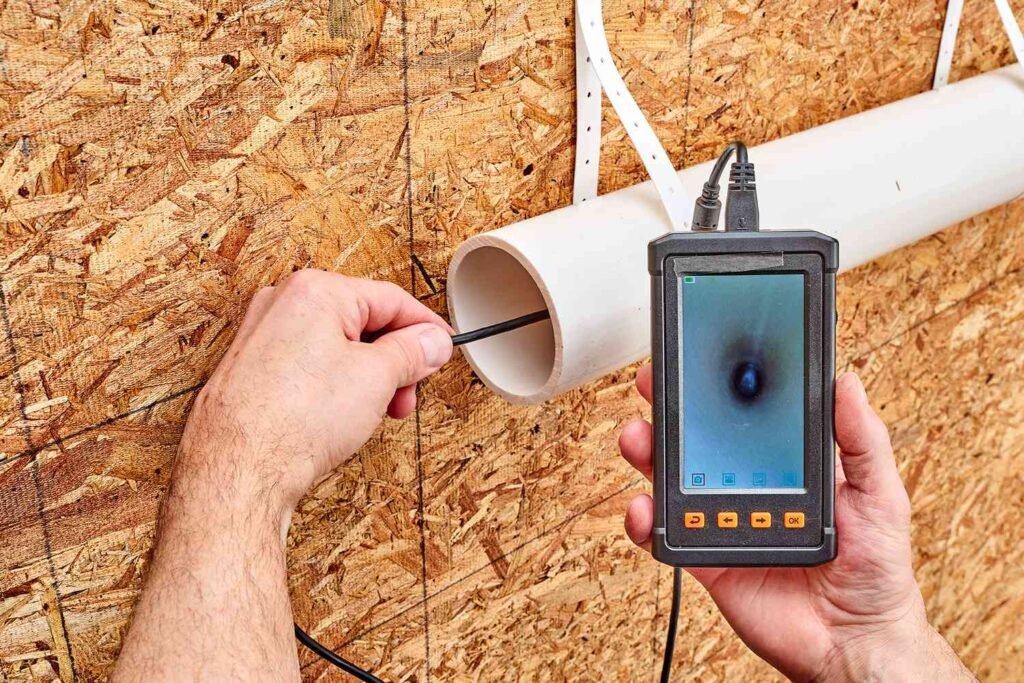 Cordless Equipment
The limitations of corded equipment are being overcome by cordless technology. This makes cordless drain cleaning solutions a safer and more efficient choice. Here are four justifications for going cordless.
Enhanced Safety
Few things go together worse than cords and standing water. You may completely avoid potential risks by giving up the cord and becoming cordless.
Finding access to power is a regular issue when using drain cleaning equipment. You can set up and start working with cordless solutions without electricity.
Expanding Equipment Capabilities
The use of cordless technology enables new features and functions. These features are not available with corded machines, as well as improved portability.
Accessibility to Other Essential Tools
If you decide to go cordless, you're gaining access to a cordless platform. It works with a variety of tools that you might already own.
Types and Features of Drain Clearance Equipment
Different types of drain clearance equipment are available. Each of the types of equipment handles problems. A Few examples are Handheld drain snakes, motorized drain augers, and jetting equipment. The equipment's design seeks to clear obstacles. This helps in maintaining the drainage system's correct operation.
Data Sheet and Work Conditions
The data sheet for drain clearance equipment usually contains specifications. These specifications include flow rate, hose length, nozzle types, and power supply requirements. The working environment can change. It depends on the tool used and the drainage system needing cleaning. Ensuring the equipment operates safely and purposefully is important. One can do this by considering heat, pressure levels, and pipe materials.
Size of Cleanout and Clearance Distance
| | | |
| --- | --- | --- |
| Pipe Size(in) | Cleanout Size(in) | Clearance(in) |
| 1 ½ | 1 ½ | 12 |
| 2 | 1 ½ | 12 |
| 2 ½ | 2 ½ | 12 |
| 3 | 2 ½ | 18 |
| 4 or larger | 3 ½ | 18 |
Pipe size and cleanout size
Raw Materials
One can use different materials to make drain clearance equipment. It depends on the nature and design of the tool. Steel, plastic, rubber, and different alloys are common materials. Choose materials based on things like weight, corrosion resistance, and durability.
Equipment Size for Drain Clearance
Drain clearance equipment is available in many sizes to suit differing pipe diameters. There is a need for larger devices for commercial and industrial purposes. Likewise, smaller portable instruments are appropriate for residential use.
Replacement components for drain-clearing equipment
One must keep drain clearance equipment spare parts on hand to ensure prompt repairs. Cables, nozzles, hoses, and gaskets are the most used spare parts. Having extra components on hand makes continuous operation possible and lowers downtime.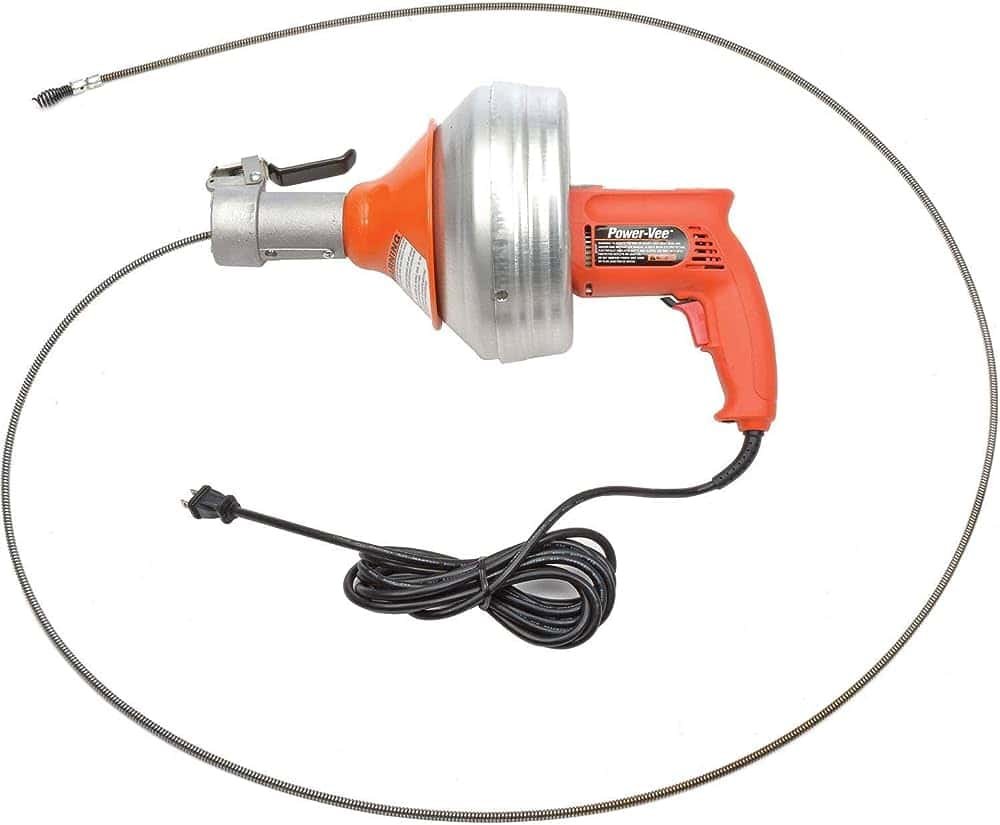 Drain Clearance Benefits and Drawbacks
Benefits
It prevents clogs and backups, reducing the danger of property damage.
It prevents unpleasant odors and keeps the surroundings clean.
Saves money over time by averting expensive plumbing repairs.
Increases the drainage systems' total effectiveness.
Drawbacks:
If certain drain-clearing techniques are appropriately used, they may protect pipes.
Using chemical cleaners less would help because they might harm the environment.
In extreme circumstances, you may need professional help for drain clearance.
How to Decide on Drain Clearance Tools
You should take the following criteria while choosing drain-clearing equipment:
The drainage system's pipe type and size.
The degree of potential obstructions and accumulation of debris.
How often is there a need for drain clearing?
The level of expertise needed to use the item with safety.
Concerns to Keep in Mind When Buying Drain Clearance Equipment
Consider the following points while buying a drain:
Brand reputation
Customer feedback
The equipment's safety features
Assure the tools you choose are compatible with the drainage system you are working on. Also appropriate for your unique needs.
Points to Consider
Be aware of the items that can clog drains, and do not throw them in the washbasin.
To clean the drain, use the best tools and simple approaches.
Learn about the simple fixes for drain blockages and apply them.
You should seek a specialist for repair and maintenance.
The clearing of drains is minor. You can do it yourself or hire professionals in Surrey for a better outcome.
Installing, replacing, and repairing
The installation process of handheld instruments only requires attaching the required parts. Installation by a professional may be necessary for larger drain-clearing devices. It's important to seek out competent experts for repairs. Further, it is compulsory to get support from the manufacturer. There is a need to replace worn-out parts according to drain manufacturer standards.
Comparing Drain Cleaning Techniques
Each drain cleaning technique has benefits and drawbacks. For easy clogs, mechanical snaking is suitable. In contrast, hydrojetting works better for difficult blockages. We can figure out the precise location of problems through CCTV inspection. CCTV inspection makes it simpler to locate the issue. The strategy chosen will rely on the particular circumstances and equipment available.
Reasons to Include Drain Cleaning in Home Maintenance Schedule
Fewer obstructions
Sometimes, slow draining can be very annoying. Eliminating the clogs in the washbasin and shower is a great approach to avoid those. Hire drain cleaning professionals rather than using cleaners that are in the market. Professionals are aware of how to prevent minor blockages that can become significant. An overflowing toilet is a common indicator of a blocked drain. It may rupture your sewer lines if ignored.
Decrease Odor
Blockages and clogged drains can also produce unpleasant odors. It occurs when plumbing entering your home begins to back up due to a clogged drain. Drain cleaning professionals know how to stop sewage water from entering your home. They may tell you to include drain cleaning in your home maintenance schedule. Since a sewer is present underground, it's made to carry off drainage water and waste matter. Once they enter your home, getting rid of the smell can take time. Experts in drain cleaning know how to keep sewage water out of your house. They might tell you to plan drain cleaning as part of your routine home maintenance.
Tidy house
Blockages and clogged drains can also produce an unpleasant odor. It occurs when plumbing entering your home begins to back up due to a clogged drain. Drain cleaning professionals know how to stop sewage water from entering your home. They may tell you to include drain cleaning in your home maintenance schedule. Since a sewer is present underground, it carries off drainage water and waste matter. Once they enter your home, getting rid of the smell can take time. Experts in drain cleaning know how to keep sewage water out of your house. They might tell you to plan drain cleaning for your routine home maintenance.
Secure Outdoor Spaces
Professional drain clearing services can maintain your outdoor spaces both safe and tidy. Poor drainage systems might risk your home's interior and exterior. If your drain blocks, there will likely be a lot of standing water, especially outside. This may result in slick, hazardous surfaces and more mosquito breeding grounds. Also, soil erosion and mold growth may occur. Contact drain cleaning professionals if you ever see standing water near your home. They can tell you if a blocked drain is the root of the problem.
It is knowing the importance of drain clearing. It's time for you to contact drain suppliers and drainage experts for drain cleaning services. Plus, it is also a crucial component of your home maintenance routine.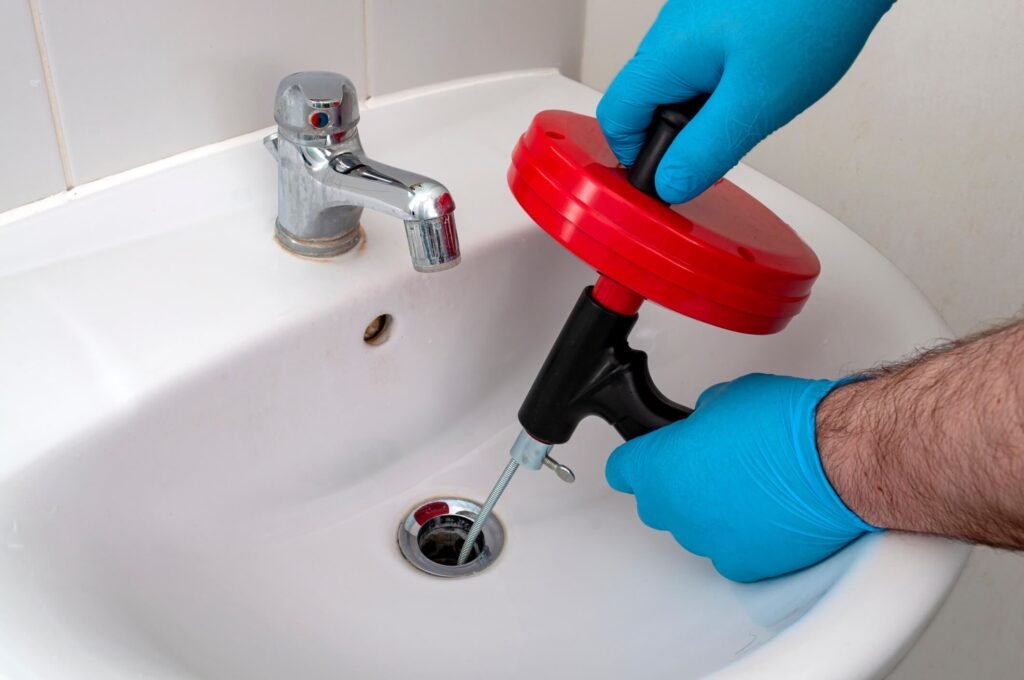 Drain Clearance FAQs
Q: Can I use chemical drain cleaners many times?
It's not recommended to use chemical cleaners again and again. The reason is that, over time, they can harm pipes. For frequent use, mechanical methods are more sustainable and safe.
Q: How should I clear my drains?
It would be best if you did regular inspections. The prevalence can vary depending on usage and the chances of blockages. Once or twice a year may be adequate for home situations.
Q: Should I try to clear my drains myself?
DIY solutions can be effective for small clogs. Still, various drain supplier recommends professional help for complicated or persistent obstructions.
Q: How often should I clear the drain?
You can do it whenever you feel like. But it should be part of your home maintenance schedule.
Q: Are there any eco-friendly ways to unclog drains?
Yes, there are methods for clearing clogged drains. One technique calls for adding hot water after mixing baking soda and vinegar. This organic process can assist in dissolving waste and removing small obstructions. Clearing obstructions with a drain snake or plunger requires no harmful chemicals.
Installing, swapping out, and fixing
Smaller handheld instruments often need the necessary components attached after installation. It's good if you can do the building by yourself. But a professional should always do the installation. It would cost you money, but it would, beyond doubt, be long-lasting.
Conclusion
Maintaining a functional plumbing system in your house requires regular drain clearing. We can save money on standard repairs. Further, it maintains effective water flow and improves the environment's hygienic conditions. Your drainage system will be from regular maintenance, suitable equipment, and cleaning methods. This would safeguard your property. Moreover, these actions will be profitable in the long run.