When it comes to choosing the proper flexible metal hose for your particular needs can seem like a daunting task. After all, there are various types and materials of hoses to consider, each of which could be better suited for one job or another.
Flexible Metal Hoses
But fear not! By doing a little research and having a few critical pieces of information, you'll be able to choose the perfect hose that fits your application in no time. Whether you need something extra durable to handle high pressures or something lightweight and compact for tight spaces, you'll have the best chance of making an informed decision by digging into the specifics before spending your hard-earned money. So don't hesitate – equip yourself with knowledge and get the clear, flexible metal hose you need!
Non-metallic Flexible Hoses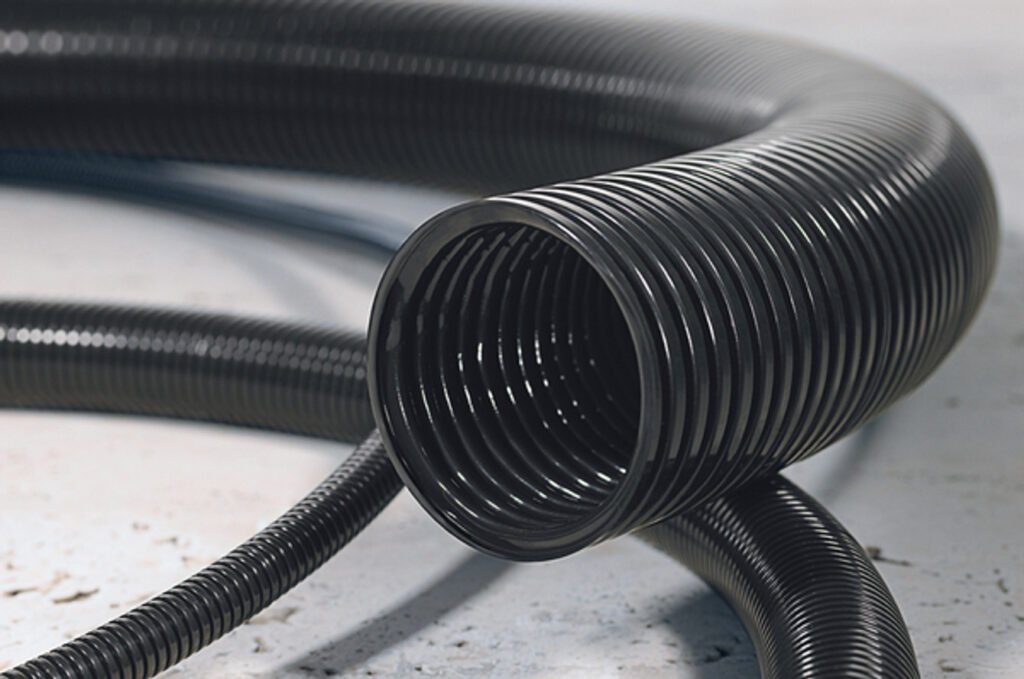 Non-metallic flexible hoses have revolutionized fluid systems used in numerous industries. From petrochemical to pharmaceutical and food manufacturing, these hoses are used in various applications and conform to strict industry standards. But how do they work? In short, non-metallic flexible hoses have four parts; an inner tube, reinforcement, end fittings, and a protective outer cover. Let's break them down piece by piece.
As for the outer layer or protective cover, this provides environmental protection against weathering, ozone oils, gas permeation other hazardous media, plus long-length durability, so you don't need to make costly repairs every few months.
Flexible Metal Hoses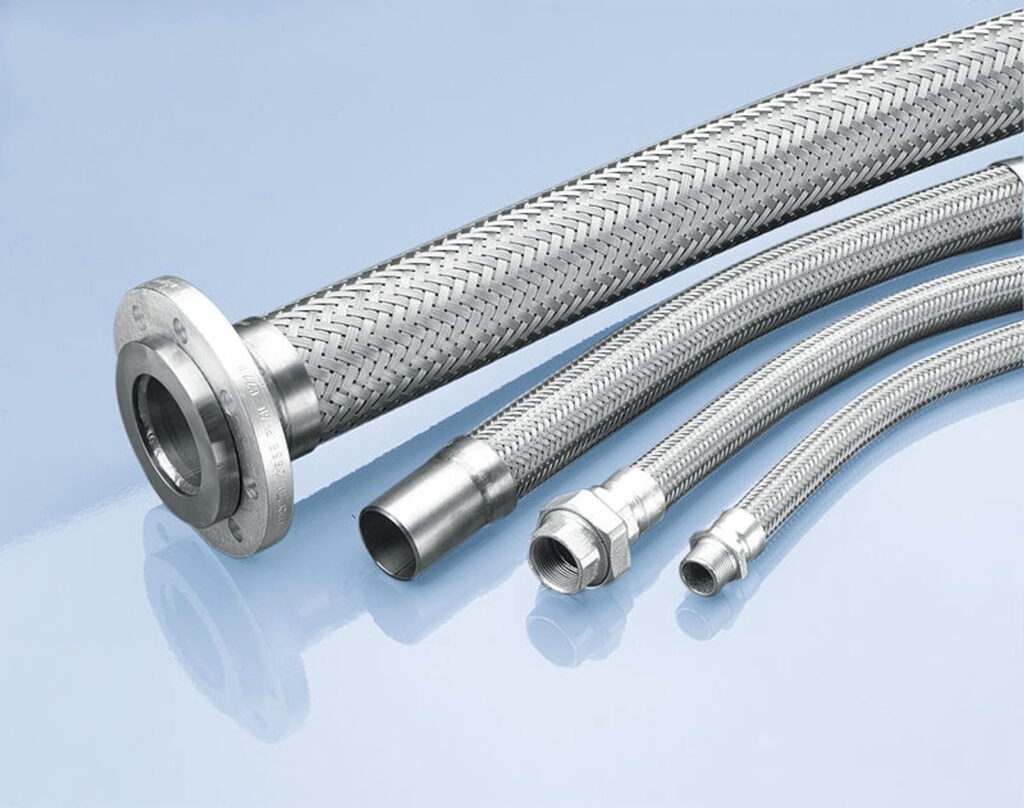 Flexible metal hoses are often used in high-pressure applications. They are composed of corrugated tubing, braid, braid collars, and end-fittings. These hoses are available in different sizes and lengths to accommodate the user's needs.
When choosing a flexible metal hose, it is essential to consider the application and the type of fluid flowing through it.
Types of Metallic Flexible Hoses
There are two main types of metallic hoses: corrugated hoses and interlocked hoses. Corrugated hoses are made of layers of metal that are crimped together. Interlocked hoses have a series of metal rings that are wound together. Both types of hoses have their unique benefits and drawbacks.
Corrugated hoses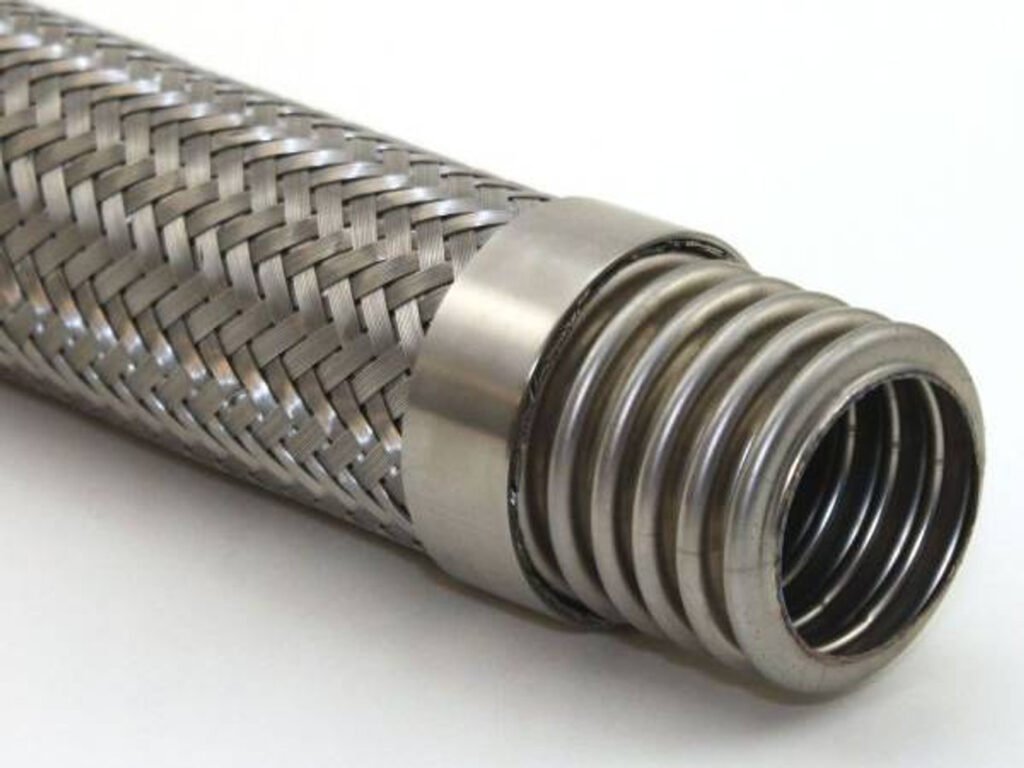 Corrugated hoses are a handy, often overlooked item that can be invaluable in various applications. From preventing blockages to ensuring the highest degrees of precision in engineering works, one thing's for sure – corrugated hoses should never be underestimated.
So what exactly is a corrugated hose? It consists of a bellow made of interlocked folds. This makes them incredibly flexible as they can move more easily with the pressure and motion of the piping system, which can prevent problems such as blockages or leaks. Generally speaking, this flexibility also allows for easier installation and maintenance processes – meaning less time and resources must be spent maintaining them over their lifetime.
Features
Interlock Hoses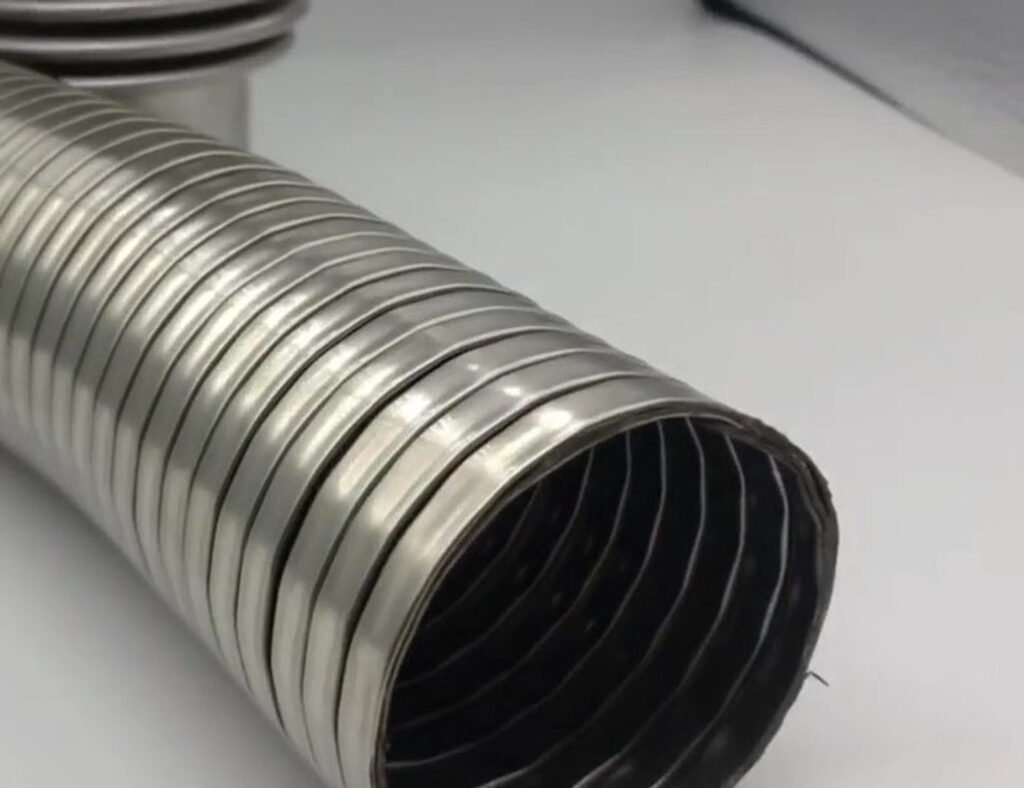 Interlock hoses are a particular type that utilizes a unique construction method to ensure the highest possible performance. Unlike traditional hoses, interlock hoses feature close links that limit the amount of material used in the packaging process. This way, it is more economical in terms of costs and produces higher strength and durability, ensuring optimal protection for your valuable items.
Features
Overall, interlock hoses provide significant advantages when storing and safeguarding materials from outside elements without sacrificing much money or time spent looking after them.
Installation precautions for flexible hoses
Installation precautions for flexible hoses are just as necessary as the product itself. Poorly installed and poorly maintained hoses can lead to significant problems down the road, not least of which is expensive downtime. However, by taking a few precautions during the installation process, you can ensure that your flexible hoses always perform optimally and you don't have to worry about unnecessary costs or risks. With that in mind, let's take a look at five critical tips for effectively installing flexible hoses:
Factors for the selection of metal hoses
Choosing the correct metal hoses for industrial uses can be a daunting task, requiring consideration of various factors. Accordingly, decision-makers must understand each element to make a well-informed selection process.
In conclusion, various elements must be considered while selecting metal hoses; these boil down ultimately toward ultimate product longevity & efficiency, so proper research & understanding beforehand remains critical!
Wrapping up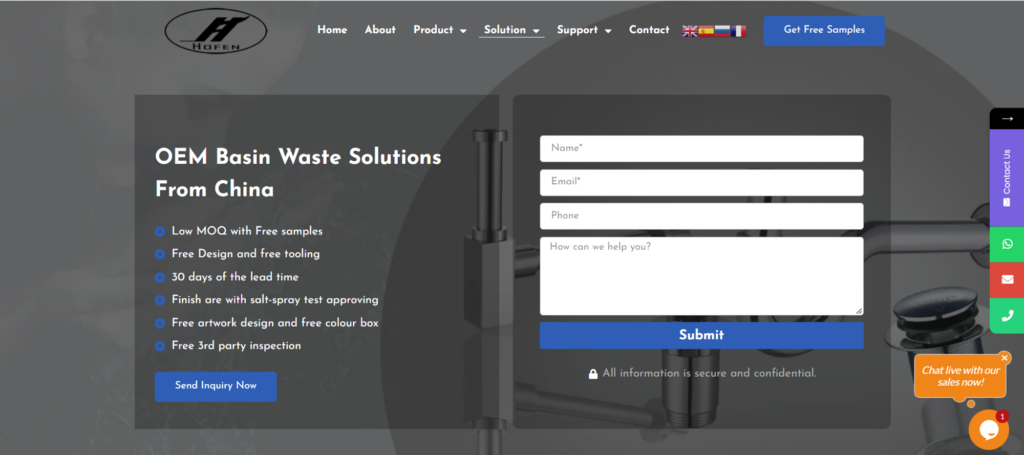 When selecting metal hoses for industrial applications, decision-makers must consider various elements to ensure the product's efficiency and longevity. From material construction to vibration evaluation – all considerations should be considered! By following these steps for picking the correct metal hoses that correspond with your needs, your industrial setting will remain running optimally long into the future.
With a decade of experience in the sanitary ware industry, our team at Hofen is here to guide you through every step of your flexible metal hose journey. Let us help make the best decision for you – contact us today, and let's get started!