What is Bathroom Remodeling?
When you talk about remodeling a bathroom, you mean changing how it looks in appearance. It emphasizes altering the layout, design, and appearance. So, remodeling a bathroom gives an older home a new look and feel. It doesn't include changes to the walls, floors, or space size, like making them smaller or bigger.
This way, bathroom remodels use items already there, saving money. They either make it into a new bathroom. Yet you can change it to fit a unique style or layout or add missing things. So, installing new vanities, bathtubs, showers, cabinets, and countertops are all superficial changes.
The bathroom is more than a spot to clean up. It can also be a pleasant place to take a break from a busy day. A bathroom remodels or even a simple update to your bathroom. This project can make a big difference in how your home looks. It directs how you feel without breaking your home improvement budget.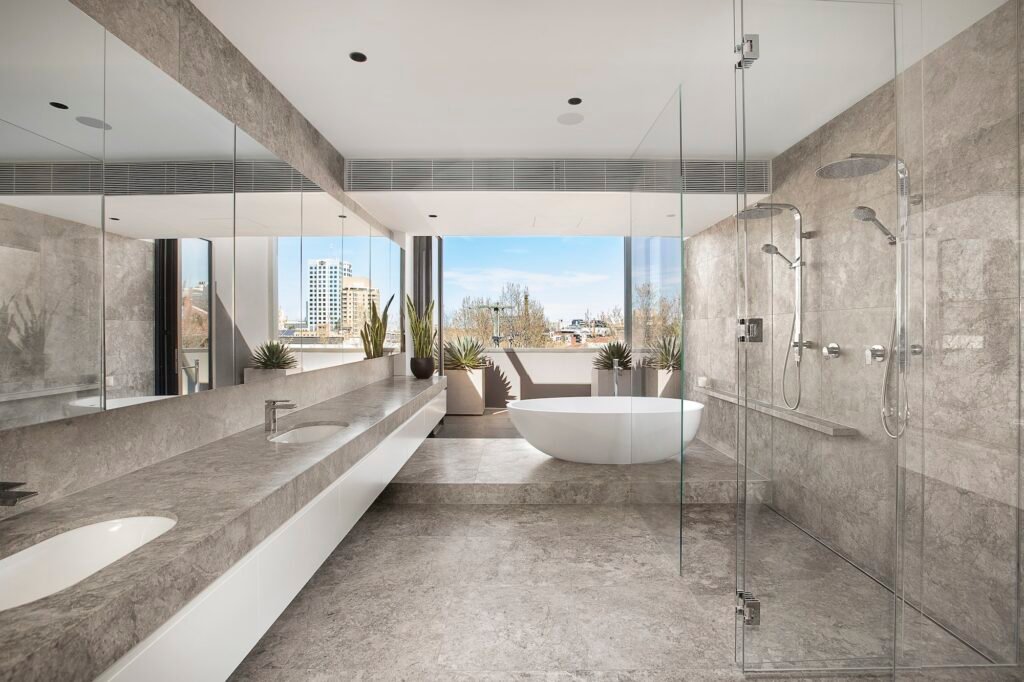 What is a Bathroom Renovation?
The process of altering a specific room is called renovation. Generally, It can go beyond the bathroom and kitchen renovation. Different people go for basement overhauls as well. This is distinct from remodeling. Yet, as you are doing a severe modification to the room's design or layout, it involves all the major and minor improvements. These improvements help in reviving or enhancing the efficiency of your bathroom. Renovation enhances the value of your home if you plan to sell it shortly.
Bathroom Remodeling Cost: An In-Depth Guide
Bathroom remodeling can significantly enhance the functionality and aesthetics of this essential home space. But how much does it truly cost to transform your bathroom? The answer varies based on design preferences, material choices, labor costs, and regional differences. This guide provides a comprehensive look into the factors influencing bathroom remodeling costs.
1. Factors Affecting Cost
Size of the Bathroom: Larger bathrooms require more materials and labor, leading to higher costs.
Quality and Type of Materials: Luxury materials like marble or high-end fixtures can significantly increase costs.
Labor: Depending on where you live, labor costs can range widely. Specialized work, like electrical or plumbing, can also be pricier.
Complexity of the Remodel: Simply replacing fixtures is less costly than full remodels that involve structural changes.
Permitting: Depending on local regulations, permits might be required, which adds to the cost.
2. Breakdown of Costs
Demolition: Removing old tiles, fixtures, and wallboards can range from $500 to $2,000.
Plumbing: If you're relocating fixtures or adding new ones, plumbing costs can range from $1,000 to $4,500.
Electrical Work: Rewiring, adding outlets, or lighting fixtures might cost between $1,200 and $3,000.
Tiling: Depending on the tile quality and the area to cover (floors, walls, shower), costs can range from $1,000 to $5,000.
Cabinetry & Storage: New cabinets, vanities, and storage solutions can vary widely from $500 to $5,000.
Fixtures: Bathtubs, sinks, faucets, and toilets can range from $500 to $5,000.
Countertops: Depending on the material (e.g., laminate, marble, granite), prices can range from $500 to $3,000.
Painting: Generally, a smaller cost but can vary between $100 and $1,000.
Additional Features: Features like heated floors or towel warmers can add $500 to $2,000.
3. Potential Additional Costs
Unexpected Repairs: If there's hidden water damage or outdated wiring, you might face additional costs.
Upgrades: High-end finishes, fixtures, or additional amenities like steam showers can escalate costs.
Permit Fees: Depending on your municipality, fees can range from $100 to $2,000.
4. Ways to Save
DIY What You Can: Tasks like demolition or painting can be done without professionals to save money.
Reuse: If some fixtures or features are in good shape, consider reusing them.
Shop Sales: Look for discounts on fixtures or materials, especially during holiday sales.
Limit Tile: Instead of tiling an entire wall, consider half-tiled walls or artistic tile insets for focal points.
5. Return on Investment (ROI)
Typically, bathroom remodels offer a decent ROI. Depending on the quality of the remodel and the housing market, homeowners can often recoup 50% to 70% of the remodeling costs when selling.
While the cost of bathroom remodeling can vary significantly based on numerous factors, understanding these components can help homeowners make informed decisions. Getting multiple quotes, being clear about your budget, and prioritizing tasks to ensure your remodel meets your aesthetic and financial goals is always a good idea.
Bathroom Improvement Ideas
Tile the floor or statement wall.
Tilling the walls or floors does not contribute to the lengthy building procedure. But, it is also inexpensive. Replace the bathroom floor with new tile. This will conceal unattractive or outdated flooring. Yet, this will make the area appear brand-new. You always do it yourself. I recommend hiring a professional tile fitter if you have the resources.
You can decide this if you have a large area to cover. The vast majority of modern bathroom tiles are simple to clean. They utilized grout that was resistant to moisture, stains, and molds. Porcelain and ceramic tiles come in various fashionable patterns. It effectively enhances the look of bathroom renovations. Employ a combination of colors and designs for the most harmonious appearance possible.
Cost depends on the number of cuts, amount of waste material, and size of the bathroom. Yet, 10% to 15% of your budget will be fixed on flooring materials. Yet, the average price of porcelain ranges from $860 to $2600. The price range for stone tile flooring is $900 to $2,800. Laminate and vinyl tiles are more cost-effective than ceramic and stone tiles. Nonetheless, they are as resilient and attractive as the finest of them.
Stunning Bathroom Shower Curtains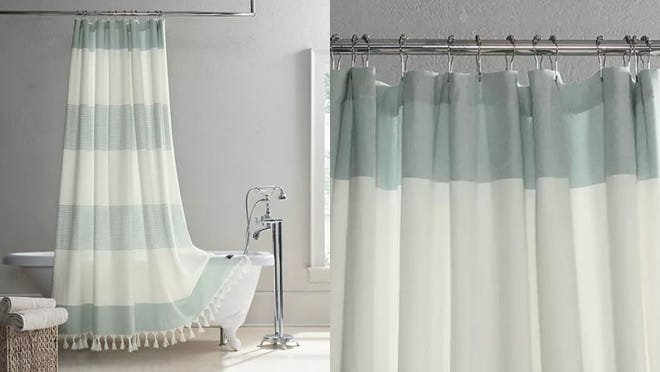 One of the essential areas in the house is the bathroom. It should be comfortable enough to unwind after a busy day. Additionally, it requires you to reveal your specific flare. Replacing your shower curtain is quite simple. Yet another benefit is it is affordable to renovate your bathroom. This significantly impacts the interior side of your bathroom. Because of the wide variety of designs, you may find a shower curtain that suits your preferences.
Updated Sinks and Touchless Faucets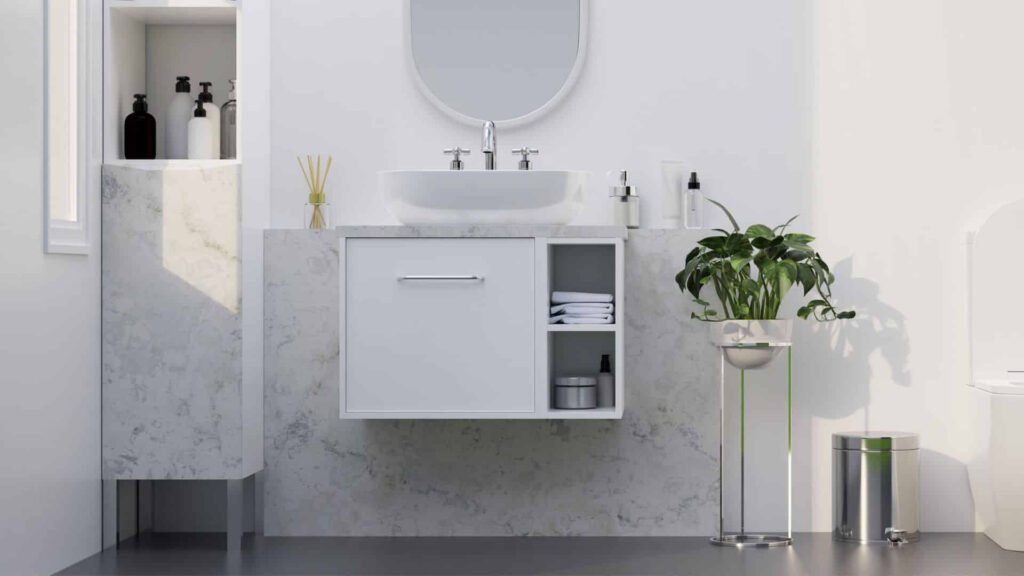 The Houzz 2021 bath trends report found that faucets were the most updated component. Sinks were also keen-sighted switch-out in upgrades compared to the previous year. There has been a greater understanding of the significance of hand washing. Hygiene and hand-washing facilities are gaining increasing attention.
It is due to the increasing awareness of their importance. People who own their homes have a massive desire to enhance the aesthetics of their houses. The homeowner can choose to fit a touchless fixture to make their bathroom more hygienic. Supply-chain problems impact the bath fixture. Yet, a large variety of products are available on the market to make bathroom remodeling.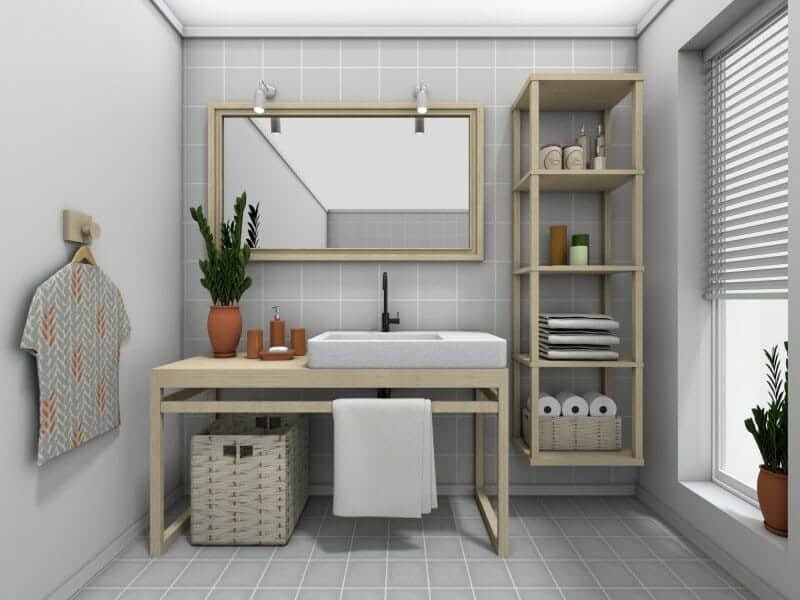 You might be planning to build a simple and streamlined spa-like space with your bathroom remodel. Yet, keep in mind to include ample storage. You need enough space for drawers, cabinets, and shelving. It will adjust all the items in your bathroom for future items.
Ensure the storage must function with your daily life. Choose a vanity with sufficient storage space to maintain your daily used item. Yet, otherwise, you would find them cluttering your countertops. Yet it is fading the appearance of your new bathroom.
Install the Floating Shelves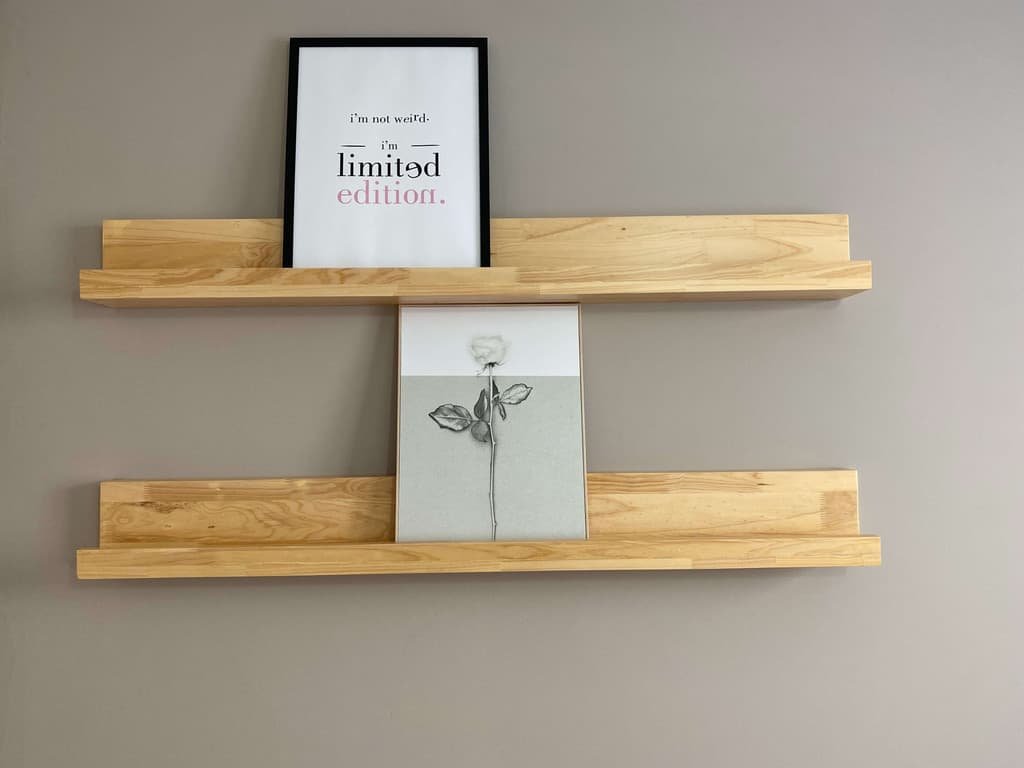 Floating shelves are a very effective way to remodel the bathroom. Yet, it fixes with the remaining interior decoration like a vanity, mirror, and cabinet. They are appealing and attention-grabbing. The floating shelves can stand alone. Yet, it installs parallel to each other at various heights. If installed properly, they are much more decorative and attractive. However, remember that they must be clean and tidy to look good.
Improve the Lighting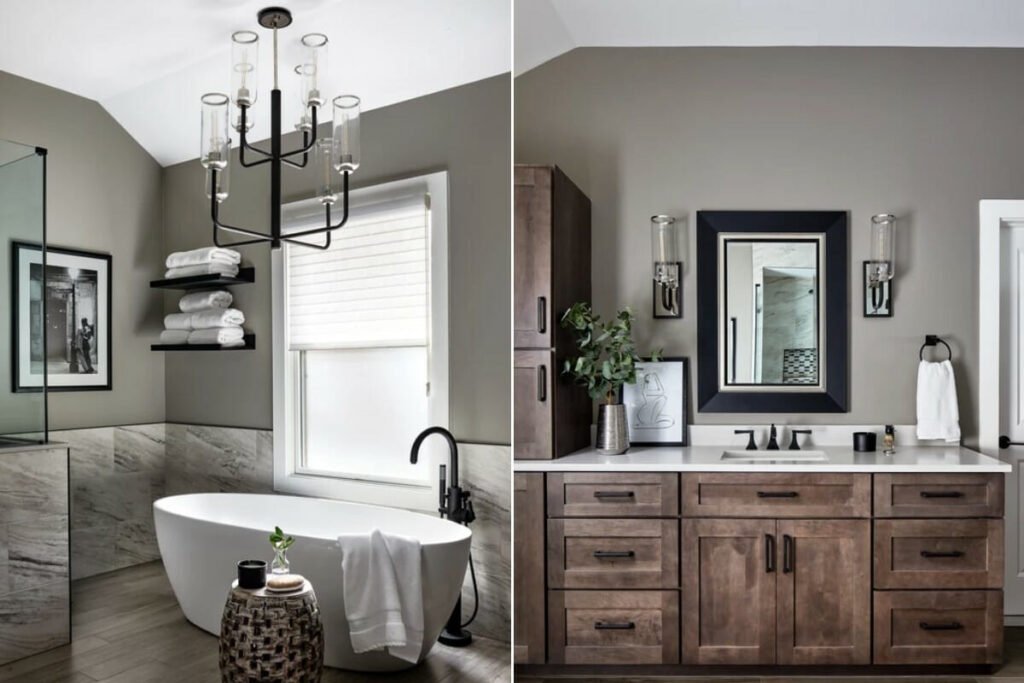 Planning before the bathroom renovation is vital. Consider modifying or adding to the existing lighting to enhance the space's efficiency and beauty. Typically, bathrooms acquire no natural light. Artificial lighting is insufficient in some homes and might impair the aesthetic. Rather than initiating from scratch with new cabinetry, vanities, and wall coverings, consider modifying the bathroom's lighting to be more appropriate.
Changing the lights in the current fixtures to LED bulbs can be a $5 fix per bulb. This light is matched to a $ 2,000 bathroom remodel. You can splurge on a vanity fixture surrounding the existing mirror with the money saved. These little adjustments can revamp and transform the appearance of the entire bathroom and its components!
Thus, even implementing simple bathroom lighting ideas might result in a substantial change. Choose pendant lighting. Central fixtures are far less expensive than individual downlights or wall lights. For a flexible scheme, check multi-bulb fittings that only need a main power supply.
Mix and Match Materials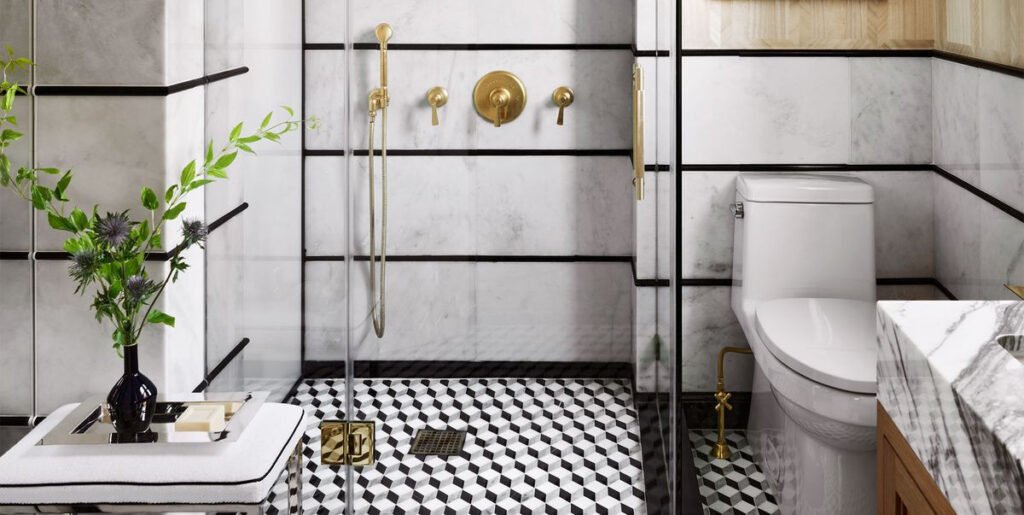 When remodeling a bathroom, matching the quality material with each other is vital. You combine sanitaryware from different manufacturers to mix purchases with luxuries such as baths. It is yet, saving you money without compromising quality or finish quality. When a material is cheap, this does not necessarily imply that it is not durable. You will find the perfect option with the same quality as the expensive ones but at a much lower price.
It is essential to distinguish between low-cost materials of poor quality. Yet, like shower trays that are so thin, they are flexible and so challenging to seal and make watertight. The less expensive materials will still work well and look incredible.
Some materials are not expensive but look expensive. Uncover a selection of materials within your budget to give your bathroom a new appearance.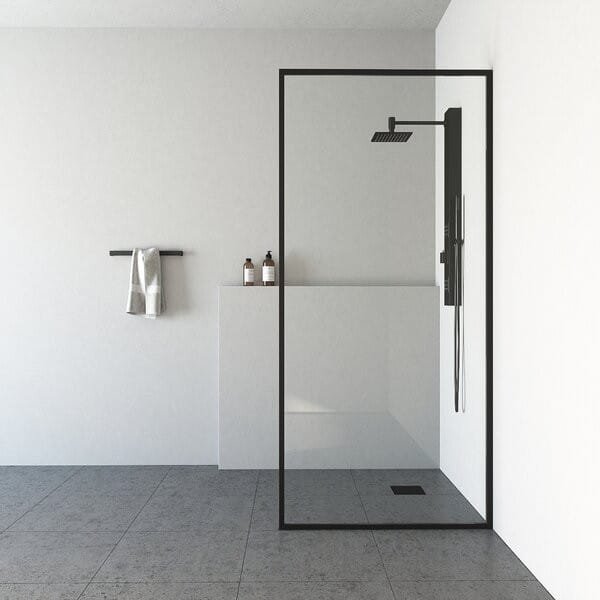 Glass shower partitions are valuable additions. It keeps the shower splashing away from the rest of your bathroom and is aesthetically appealing. They do not make your bathroom look smaller. Installing glass partitions is the best solution to remodeling the appearance of a bathroom.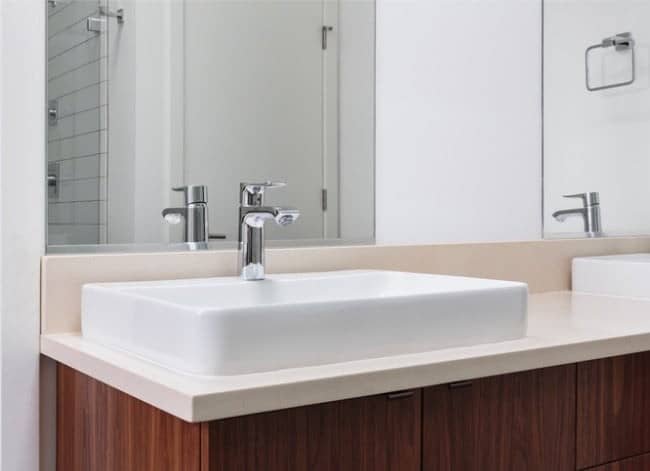 Bathroom mirrors can do more than remind you that you look attractive. Massive mirrors can provide the impression that your bathroom is more. It effectively reflects more light. In addition to being an appealing choice, there are mirrors in the marketplace. These can perform extra functions. These function like fog-free mirrors with adjustable LED lighting. It improves your daily routine and prevents fog from post-shower moisture.
Ventilation is not precisely the most thrilling aspect of remodeling a bathroom. Yet, a poorly ventilated bathroom should be resolved quickly. Even if not required by design, installing a bathroom exhaust fan is an intelligent addition. It will absorb moisture and odors, enhancing indoor air quality. It will also inhibit the growth of mold and mildew. In addition, it may be used throughout the year. Yet, unlike a bathroom window, you may want to avoid opening it during cold or stormy weather.
Replacing a ventilation fan is simple unless the new lover is much larger or smaller than the old one. If damaged, repair may be required. Still, it's worth the effort because ventilation fans inhibit the growth of mold and mildew. Depending on size, whether they incorporate a light or a timer. Ventilation fans range in price from $50 to $300.
Replace that old shower fixture with a sleek, contemporary shower panel. Not only will their cool features enhance the experience of your morning shower, but they also look stunning. You can buy a modern shower panel with as many features. It also relies on your budget will allow if you examine those with various functions. Conversely, you can replace the old shower head with a sizeable sunflower-shaped model or a versatile hand-held design.
Upgrade Your Bathroom Fittings and Hardware
With time, bathroom fixtures become blemished and lose their sheen. Upgrading the bathroom's hardware involves the;
Faucets
towel rails
cabinet knobs
toilet paper holders
drawer handles.
It considers a quick and cost-effective way to revamp the space. Line up the metallic accents of the fittings with those of the lighting fixtures for a smooth finish.
Add a Window to the Shower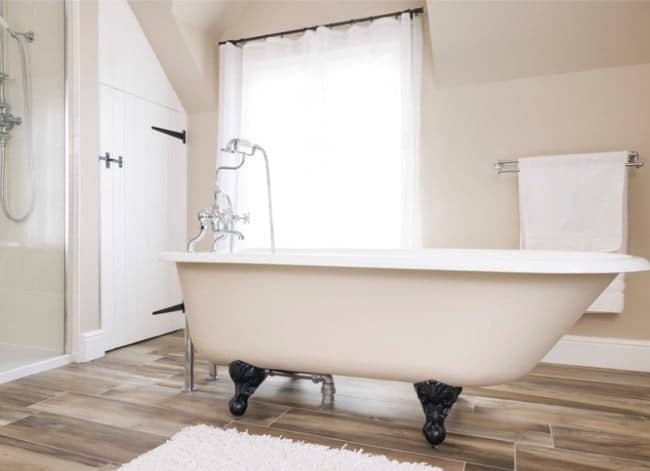 Humidity, which causes mildew and mold, is one of the greatest enemies of a clean bathroom. Although a good bathroom fan will make a significant difference, natural ventilation is superior.
Adding a window to your shower will help to remove moisture, even if it is only cracked open during and after use. A window also allows natural light into the bathroom, an aesthetic and safety factor. Furthermore, if your bathroom has a window, you won't need to waste energy by turning on the light during the day. Remember to slant a shower window sill so that water can drain away. And for privacy, use frosted glass.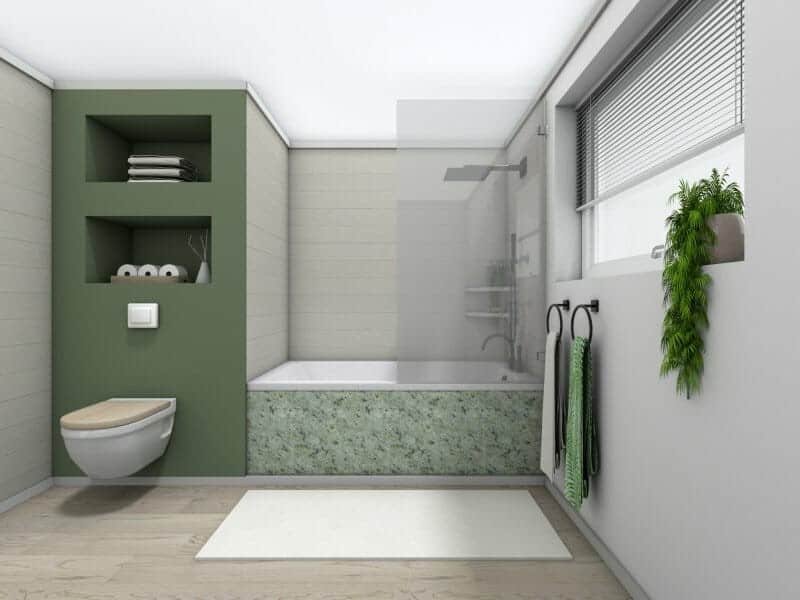 Individuals spend more time at home. Yet, it increases the value of spa baths. Consider replacing your older bathtub with a more significant, modern type. This contemporary bath is the room's focal point if you enjoy bathing. A good zero-gravity tub to relax and soothe the body does not sound disgusting.
Refinishing your bathtub with a new high-gloss finish is another way to remodel your bath. However, it is a more affordable option for restoring it to like-new condition. You can find various DIY bath refinishing solutions with excellent ratings. To see this, it would be best to visit the local home improvement stores and online websites.
How to Plan a Bathroom Remodel?
Renovating a bathroom evokes thoughts of spotless, flawless surfaces or a half-assembled calamity. At some stage in every project, both acuities may be accurate. The effective way to avoid bathroom renovation calamities is to plan the project. It will save the extra cost that you spend on remodeling the bathroom.
You are trying to set some essential bathroom planning questions. These questions help you define the scope of your project. It provides you with a clearer picture of the result. The interesting fact is that it keeps you within budget limitations.
Determine the Level of Bathroom Remodel
What size and extent of bathroom renovation do you imagine? If you do no other planning for the bathroom, this is the one you should have firmly determined before beginning. There are fundamental stages of bathroom remodels. These are surface remodeling, gut-and-replace remodeling, and layout modification. The fourth level of bathroom renovation changes the area. The new bathroom may not even be located in the old bathroom's position.
Surface-Level Remodel
Renovating a bathroom at the surface level is the least complicated option. The dimensions and design of the surfaces (floor, ceiling, walls) are extensive. If so, the bathroom would be a great candidate for a simple renovation. A surface-level bathroom redesign aims to repair or conceal while avoiding replacement as much as possible.
Consequently, a bathroom redesign on the surface level has created less waste. Bathroom remodeling at the surface level is more environment-friendly. This remodeling is one of the most effective bathroom remodelings at any other level. The materials we use for repairs and coverings are less expensive than those used for replacement. Surface-level remodeling of a bathroom is less costly than different types of remodeling.
Gut and Replace
To achieve this level of remodeling, the existing bathroom's layout and the positions of the fixtures are maintained. However, you get the space into the bare walls and floors. After that, you replace all plumbing fixtures. These plumbing fixtures involve vanity, lighting, and flooring. When the walls are opened, new plumbing and wiring will be installed to replace the older materials.
It isn't easy to find replacements for many of the items eliminated from the bathroom. In most cases, the towel bars, toilet, and vanity in the bathroom are cleaned or renovated. However, the flooring, bathtub, and shower are frequently damaged. Yet, if damaged, they cannot be re-installed once removed.
The gutting and remodeling of a bathroom are done in stages or complete. One or two keys contain most of the wiring. The plumbing fixtures would be stripped of their drywall. The other walls and the bath ceiling may be left unmodified. However, they will receive one more coat of paint at the end.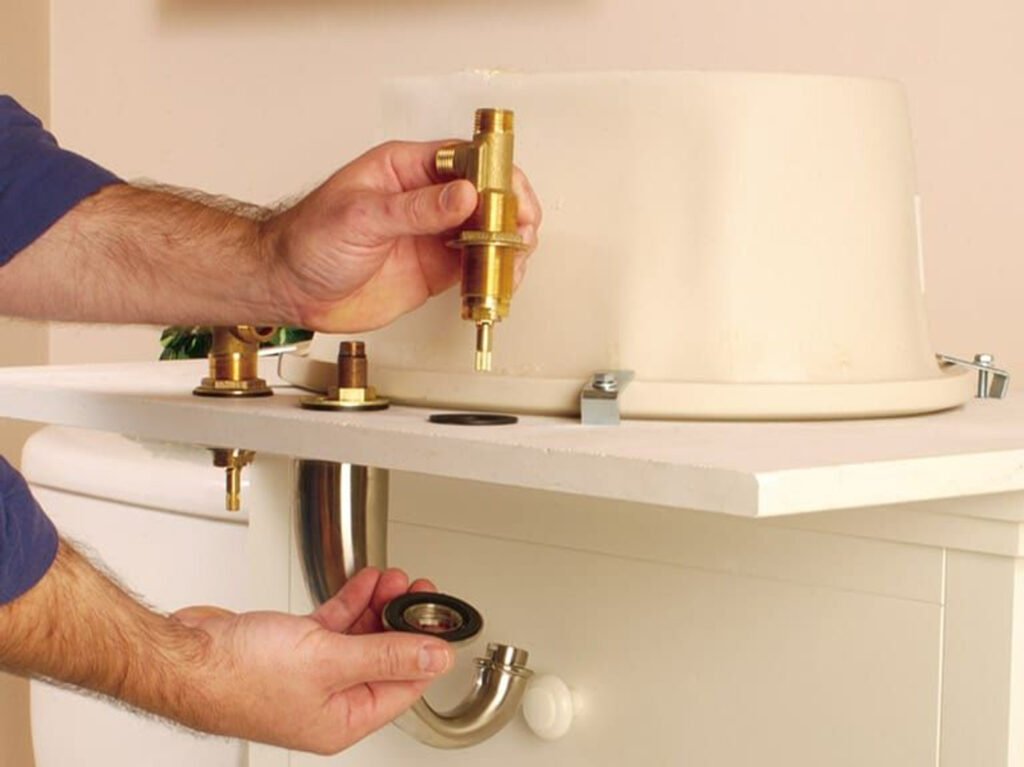 Change the Layout
Changes to the layout of a bathroom mean that the walls and outside of the bathroom remain the same. Still, items inside the bath are relocated around. This level can be more challenging than a remodel or a fixture replacement. Yet it may involve moving things like the tub/shower, the toilet, or the sink. Yet, it's complicated, chaotic, and pricey to move these items. Still, these things often have to be moved. Changes to the layout also include changing things to the wiring and plumbing. Furthermore, it also involves replacing all fixtures.
Change the Bathroom Completely
Changing the layout of a bathroom requires more than moving the fixtures. Large-scale bathroom remodeling involves extensive structural work. it modifies the room's perimeter. To do this, changing the roof or ceiling may be necessary. You can change or eliminate walls or bump out an outer wall for this. Most bathroom renovations are undertaken to increase the size of an existing bathroom. Sometimes, it involves transforming a secondary bathroom into the main bathroom. It is not unusual to convert a small bathroom into a large one by building an adjacent bedroom.