Introduction
The market loads with various options when finding the best kitchen sink materials. You may be confused about what to select and what sink has the best material. You will pick if you have proper knowledge of different kinds of sink material. Below, you will find the 5 best kitchen sink materials. After reading, you will not face difficulty selecting your kitchen sink material.
Why is Sink Material Important?
The best sink material is so important because it shows durability and performance. Remember that every kitchen has its uniqueness and benefits. The durability of any sink depends on how it interacts with it. Suppose your family is large and uses the sink for cleaning pans and dirty pots. It would be best to have a steady and strong sink and a sink that is easy to clean. It's essential to clean the sink because without proper cleaning. Without cleaning, you can not make your kitchen attractive.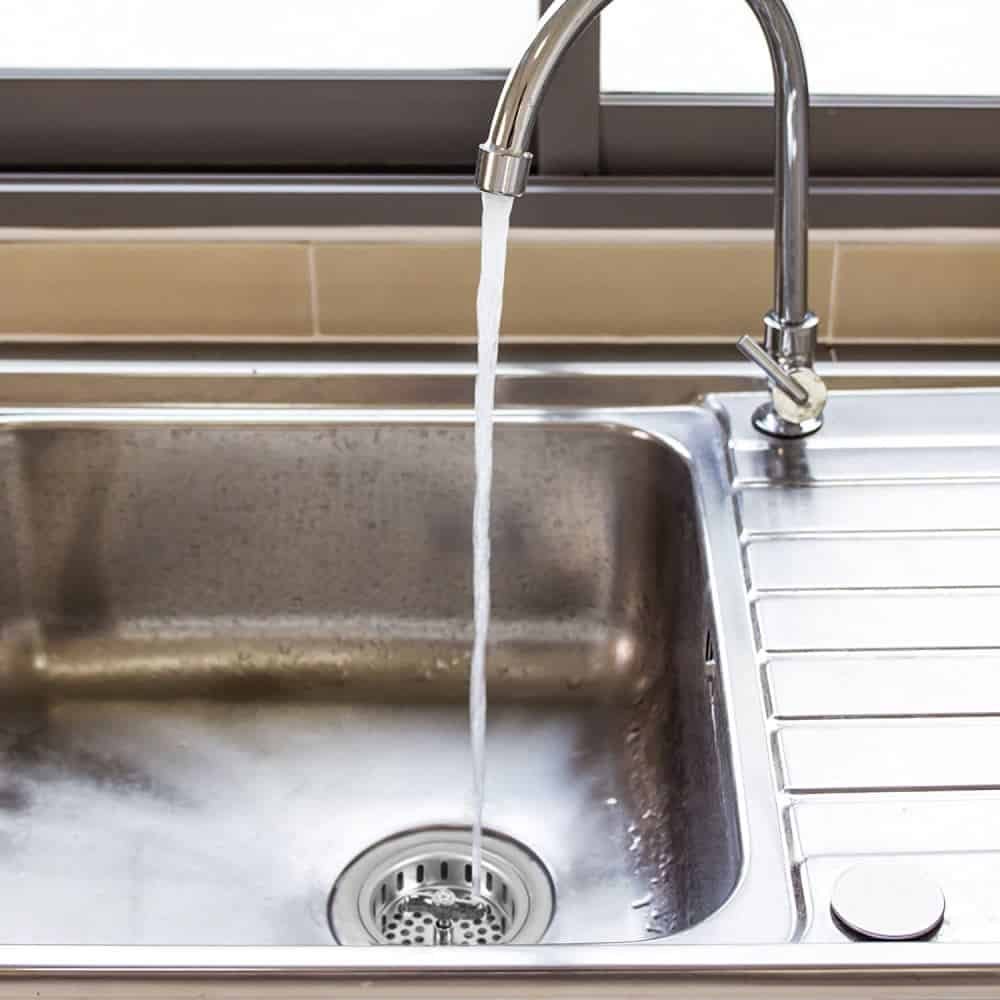 Best Kitchen Sink Material:
1) Stainless Steel
Stainless steel is the most popular, versatile sink material due to its elegant look. It brings an eye-catching look to every kitchen. It has a glossy, shiny surface, whether granite, wood, or marble. The best part of stainless steel is that it can handle the wear and tear of a working kitchen.
Various studies show that the gauge has less impact on sink quality. However, stainless steel material creates noise. The producer tries to prevent this problem by coating or spraying padding. Due to that, you will never face this irritating issue.
Pros of Stainless Steel Sink
Resistant to heat and stain
Comfortable with stone, granite, and wood counters.
Easy to clean and maintain
Quality steel sinks are durable as they do not rust or dent.
It is less expensive as compared to other sinks available in the market.
Cons
It is noisier than other options like granite or porcelain.
Scratch if abrasive cleaners apply.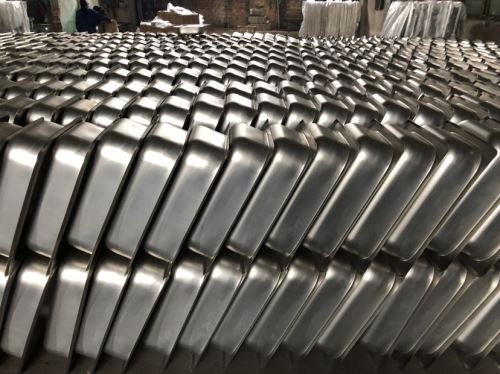 2) Granite Composite Sink
Don't mix marble and granite sink. The granite composite is a mixture of stone dust, acrylic resins, and crushed quartz. The composite sink is like the quality of the original stone.
It requires low maintenance. The granite composite sink is scratch, heat, and stain-resistant. It has diverse shapes, sizes, and styles that suit kitchen decoration. It is more expensive as compared to stainless steel. It delivers higher quality and unique features than stainless steel.
Pros Granite Composite Sink
Not fade when exposed to high heat.
Resistant to water spots, scratching, and stain
Easy to clean and maintain
Cons
Required additional support to fix.
The falling of heavy-weight objects may result in cracks.
Some top-rated granite kitchen sinks are;
Kraus KGU 55BLACK Forteza Granite Kitchen Sink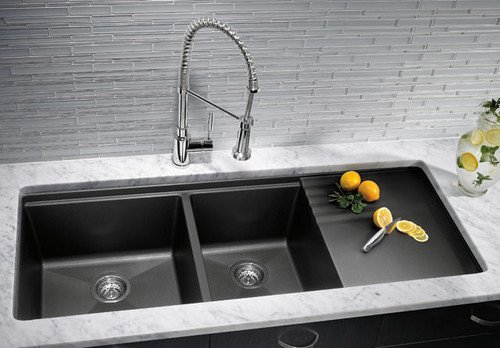 3) Fireclay Sink
It became trendy among homemakers due to its beautiful look and durability. It builds from a mixture of clay and fused with glaze. It heats at a high temperature (1600-2200 degrees) to make it durable. This process makes them resistant to scratching and staining.
It is the perfect addition to your kitchen when you need a dazzling center of attention. Select from various installation models and styles that are perfect for the kitchen. Some users say it is the best farmhouse sink material and performs well in all conditions. Fireclay comes with various options and designs. It has the most accessible material to clean among all other materials.
Top-rated Fireclay Sinks are;
Kraus KFR-33GWH Turino Kitchen Sink
BLOCCHI Classico Apron Front Kitchen Sink
Pros:
Non-porous and resistant to alkali, acid, and scratches
Easy to clean and maintain
Cons:
It may be an expensive choice.
Limitation on size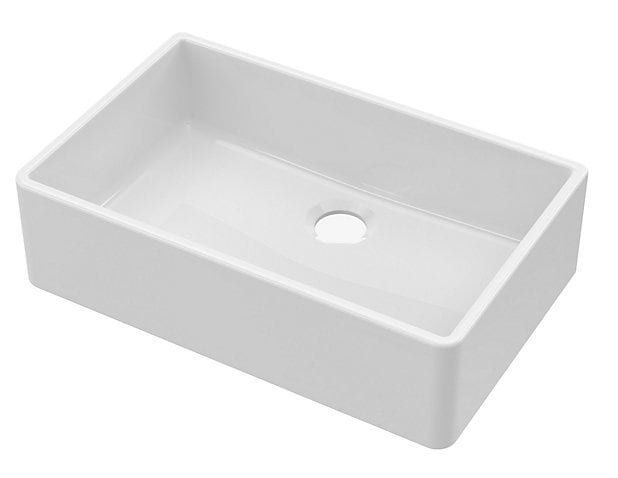 4) Quartz Sink
It is built from acrylic resin and quartz crystal. This combination makes them strong enough to handle the wear and tear of a working kitchen. It is one of the hygienic choices you can select. Moreover, it is resistant to stains and scratches and withstands high heat (500 degrees).
The price of a quartz sink depends upon the style and model you select. Quartz sink has inherent sound-proofing facilities. But, it becomes weak and gets damaged if the temperature reaches a high level.
Pros of Quartz Sink
A non-porous surface has bacteria and odor-resistant characteristics.
It absorbed noise
Cons of Quartz Sink
Also, a limited choice.
It's more expensive than all the other sinks.
Top-rated Quartz Kitchen Sink:
Elkay ELGU13344BKO Kitchen Sink
Kraus KD-442 Quarza Kitchen Sink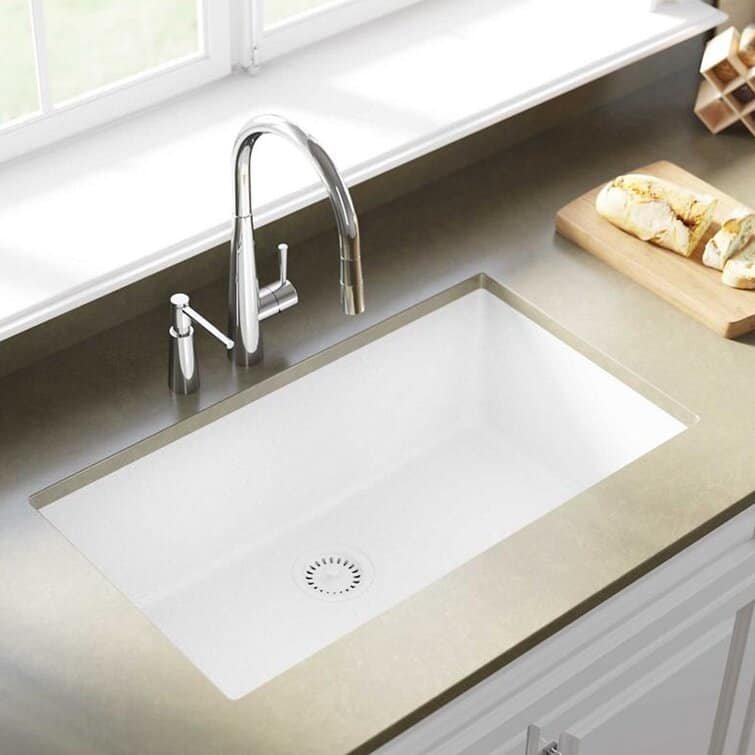 5) Acrylic Sink
It is one of the choices. The sink is built from fiberglass or polycarbonate, which makes it cheaper. It is light in weight, and it requires no extra support. It is available in various shapes and colors. It is also easier to fit than ceramic sinks and stainless steel. The surface is resistant to stain and spot formation. Due to its affordable price, it creates tough competition for all other sink materials.
Pros:
It will not break your dishes while washing.
It removes the little scratches with the aid of a car-buffing compound.
Less expensive and available
Cons:
Not stand to a petroleum-based product.
Susceptible to scratches
It cannot withstand high heat and is damaged by hot pans.
Top-rated Acrylic Sink Material
MR Direct 848 White Kitchen
Thermocast Beaumont Cast Acrylic
Final Thought
After reading this blog, selecting high-quality sink materials is more accessible. While buying, do not forget the family habits and intent used, which play a significant role in sinking. You should also consider your budget. Every sink material has its advantages. If you don't care, your expenses will remain for a long time. This blog helps you understand the different sink materials in the market. If you have any questions, hit your question in the comment section.