You probably have dozens of plumbing fixtures installed in your home or commercial space. Floor drains are one of them. And its ability to use them properly, you need to learn about them. In this article, you are going to know about floor drains and their quality checking, buying, problems and solutions, and much more. So, stay tuned.
Why Having Floor Drains Is A Must?
The floors are important because they are the basement of your living space. So, it is your responsibility to keep the floor clean and tidy. Floor drains will remove the wastewater from your floor. Also, in accidental cases, it will protect your living spaces from unwanted flooding. They allow wastewater to flow away without clogging the drain. Therefore, having floor drains is a must.
Get Introduced With Floor Drain
Here is some discussion about floor drain to know more:
What Is A Floor Drain?
The floor drain is a plumbing component that is used to remove any wastewater from the floor. To clarify, it is a plumbing drain that is installed in the basement and connects with the main drain… to allow wastewater to flow from the basement to the wastewater drain.
Parts
Floor drains are usually rounded, although they can also be square or rectangular. You will see many types of them with different body parts. But most of them come with almost standard components.
Firstly, it has a drain base that sits at the bottom. The drain base joins the soil from the bottom and holds the other parts at the top. A reversible clamping ring joins the drain base from the top with the collar bolts. After that, an adjustable drain barrel sits inside the clamping ring. Finally, a grated steel disc called a strainer covers the drain entrance.
What and How Does It Do
Till now, hopefully, you have understood what a floor drain does. But it does not just remove wastewater from your floor. It also prevents terrible odors, gases, and harmful insects from entering your space.
When wastewater is present near the drain, it flows into the drain. But only the water passes through the drain. Other things like hair, dirt, debris, food particles, etc., will not flow away due to the strainer so that your main drain will not be clogged with these things. And if you have a P-trap installed along your drain, it will prevent odors and insects from entering.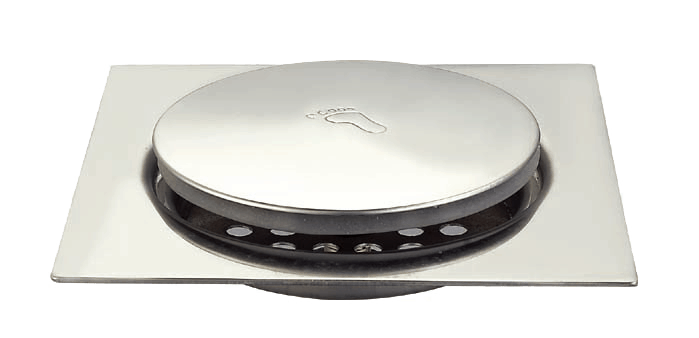 Uses Of Floor Drains
Floor drains are most commonly used in the bathroom, kitchen, swimming pools, near the water heater, and other residential houses. But they are not only limited to this. You will also find them in commercial basements, refrigeration areas, shower rooms, restrooms, laundry facilities, garages, and more.
How to Check a Floor Drain Quality
You do not want to have low-quality floor drains for your house. So, consider these things to choose the best one for your needs:
Choose Good Material
The materials used to make the floor drains are brass, iron, stainless steel, and high-density polyethylene (HDPE). However, drains made of brass and steel are more durable and efficient. This is because these drains always come in contact with water. Brass and steel are rust-resistant when the iron is not. And HDPE or plastic is a fragile material. So, try to choose between brass and steel drains.
Ensure Perfect Finish
Most of the drains have only a polished material finish. And some come with other finishes like plating or different colors. But these finishes can be damaged and make the drain look ugly. Therefore, a polished finish would be a wiser choice.
Look For Defects
The drains may have manufacturing errors—for example, sharp corners, dents, inconsistent parts, and imperfections. Sharp corners can harm you. Also, you will face problems installing the drain if the details are inconsistent or have dents. So, try to set the parts as they set and see if they fit well with each other.
Test the Durability
The durability of a drain depends on the material quality and the thickness of the parts. You already know which material you should choose. So, check the thickness of all parts of the drain. Features that are too thin will not be durable. Moreover, you can try bending some parts with your hands to check the stiffness. The harder it is, the better it will last.
How to Buy Floor Drains
Buying the floor drains is pretty simple when you know the right ways. Those are:
· Measure the size of your pipe connection to determine which size of drain you need. They usually come in sizes ranging from 2 to 12 inches. You can take any size from this range.
· Before going to buy, decide which material and shape (round or square) you want.
· To match the decor, do not forget the finish and color.
· Avoid defective ones.
· Just Try to purchase basin waste directly from the manufacturer. This will cost you less than the market.
Pro tip: If you are looking for high-quality floor drains at an affordable price, we can help you get them. We, Hofen Sanitary, are a professional floor drain maker and supplier. Our products will meet your requests, and we are open to fulfilling your all unique requirements. For any queries, contact us.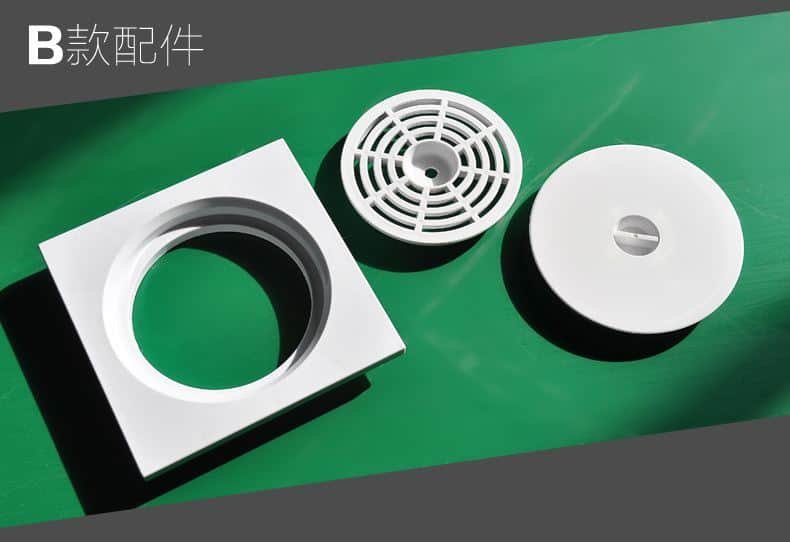 Common Problems and Solution
Most of people do not pay much attention to the drains until something goes wrong. But you must avoid this habit and take care of them.
The most common problem of floor drains slow draining because of clogging. This happened because of debris, dirt, hair, and other wastes. You should regularly check and clear clogs to avoid this problem.
Since this drain is connected to the main drain, odors and gases will enter your room. Also, there is a chance of wastewater flowing back. The solution is to use P-trap and backwater valve with the drain.
In conclusion, floor drains are an essential part of our daily. No matter you use them indoors or outdoors. They will do their job efficiently. For that, however, they want some care from you.