Introduction
In the world of plumbing and bathroom fittings, terms and components might sometimes sound obscure to the uninitiated. One such term is "basin waste." It's a crucial part of our daily routines, yet many might not recognize it by name. But what exactly is basin waste, and why is it so essential?
Defining Basin Waste Drain
Basin waste is the system or mechanism that allows water to drain from a basin (such as a sink or washbasin) and prevents larger debris or objects from entering the drainage system. It is essentially the plug and the outlet all in one, ensuring the smooth exit of water from the basin.
Components of Basin Waste
There are various types of basin wastes, each catering to different user needs. The basic components, however, typically remain consistent:
The Plug: This portion seals the sink when you want to fill it with water. It can be made of metal, rubber, or plastic.
The Grate or Strainer: Found on the top surface, this prevents larger debris like hair or food particles from entering the drain.
The Waste Body: This is the part below the basin, usually unseen, which directs the water towards the main drainage pipe.
Overflow: Many basin wastes have an integrated overflow system, ensuring water doesn't spill over if left running.
Types of Basin Wastes
Pop-up Waste: Operated by a mechanism, often a lever, which allows the plug to rise or lower, sealing or opening the drain.
Click-clack (or push-button) Waste: Operated by pressing down on the plug itself, which then clicks into either an open or closed position.
Flip-top Waste: The plug swivels, sealing or opening the drain.
Chain and Plug: In a traditional style, the plug is connected via a chain and placed manually into the drain to seal it.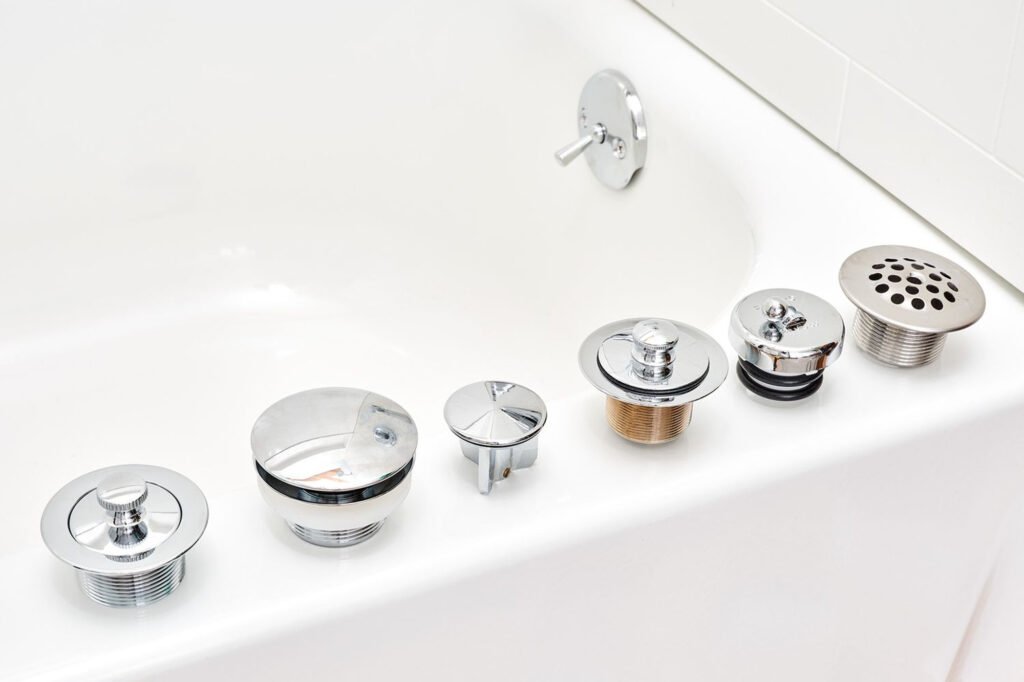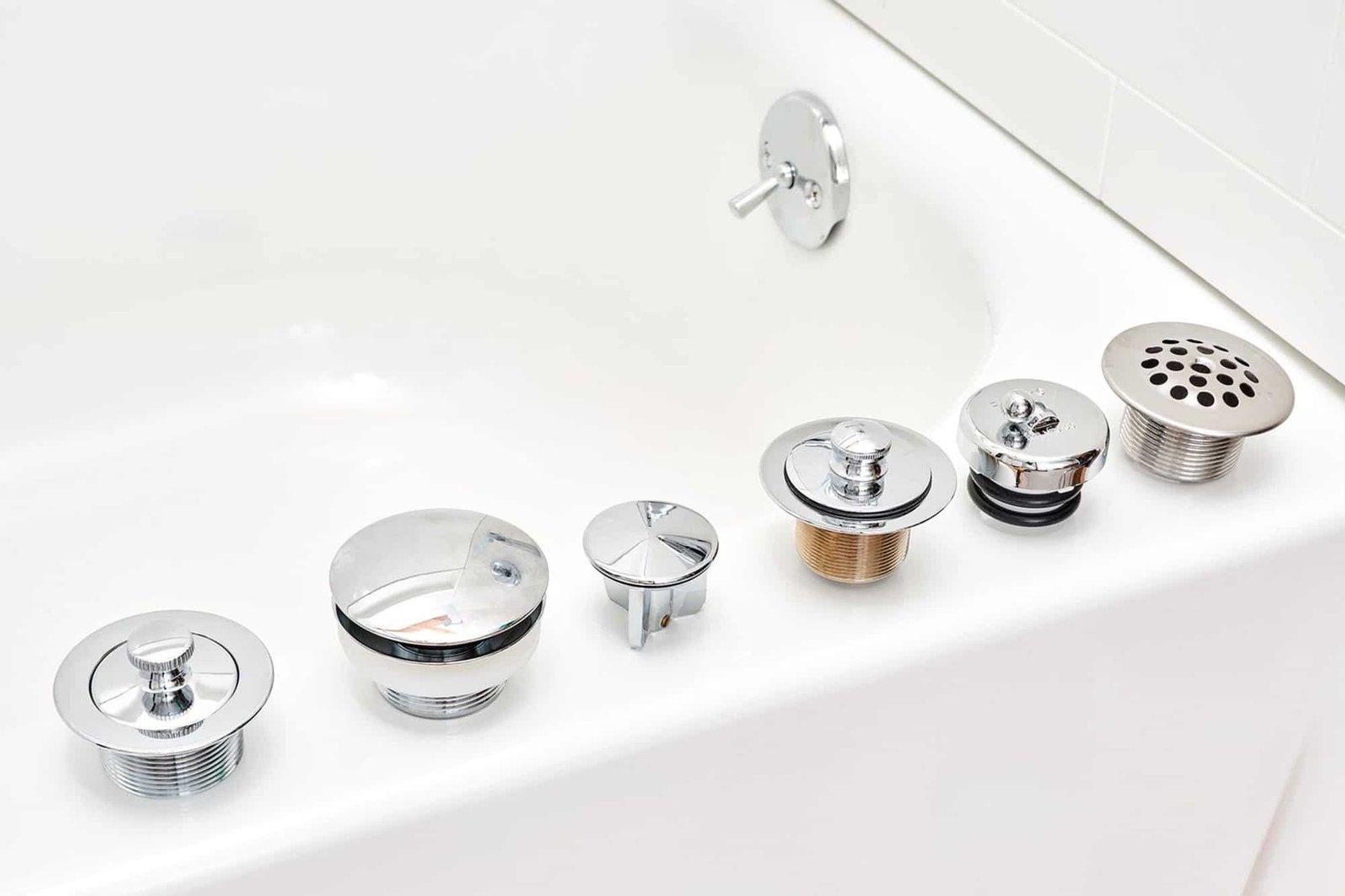 Importance of Basin Waste
A well-functioning basin waste is essential for the following:
Effective Water Drainage: It ensures water drains away smoothly, preventing stagnant water, which can lead to mold or unpleasant odors.
Preventing Clogs: By catching larger debris, it reduces the chances of blockages further down in the plumbing system.
Versatility: Whether you want to fill the sink for washing or need the water to drain away, the basin waste provides flexibility in how you use your basin.
Basin waste might sound like a simple component, but it plays a pivotal role in ensuring our bathrooms function effectively. It's a testament to the importance of even the smallest details in the intricate world of plumbing and home design.
How to Choose a Good Basin Waste Supplier
Before dealing with anyone, you need to choose the right vendor. This will make the task easier and simply for you. Here is how you can do it:
Find Basin Waste Suppliers
Firstly, you have to select a few sellers and then choose one of them. You can use the Internet to find them. Almost all of the reputed basin waste suppliers have their official websites and social media profiles. Just type "Basin waste drain supplier" and hit search on Google. You will get the most relevant links. Also, you can get them from referrals, magazines, trade shows, and other resources.
Things to Consider While Choosing the Vendor
Once you've got a few vendors, do simple research on them. You will get almost all the information online. So, consider these things:
1. Have a look at the factory and tools on their website.
2. View their latest products and product specifications.
3. Reviews and comments on their profiles from other clients and followers.
4. Read their policies and services carefully.
Above all, hopefully, you will get your precious vendor. But if not, we have got a solution for you. You can try Hofen Sanitary. Hofen is a reputed basin waste drain manufacturer and supplier company. You will get all kinds of modern waste drains from us at the perfect quality and low price. Check our official website for more details.

How to Import Basin Wastes
Since you have selected your vendor, you can start learning the dealing process. Follow these 9 steps to deal with a basin waste drain supplier:
Navigating the waters of international trade can be complex, especially for something as specific as basin wastes. This step-by-step guide aims to streamline the process and ensure that you get the best quality products for your market needs.
Step 1: Market Research
What to Do: Conduct market research to identify the demand, pricing strategy, and types of basin wastes that are most sought-after in your target market.
Search from Google, Alibaba, and made in China.
Documents Needed: Market research reports and consumer surveys.
Make contact and Discuss
Step 2: Identify Suppliers
What to Do: Use platforms like Alibaba, trade shows, and business directories to identify potential suppliers. Ensure they have proper certifications and a reputation for quality.
Documents Needed: List of potential suppliers, certification copies.
Step 3: Request Samples
What to Do: Request product samples from the shortlisted suppliers for quality testing.
Documents Needed: Sample request forms and quality inspection reports.
The first step towards this relationship is to make contact with the vendor. You can easily get their contact information from their website or social profiles. So, make a phone call or send an email for communication. After that, talk to them confidently and tell them about your interest in their service. Most of the sellers offer free samples. You can ask them to send some free samples.
Step 4: Pricing and Terms
What to Do: Negotiate pricing, payment terms, and delivery schedules. Make sure to discuss the Incoterms to clarify shipping responsibilities.
Documents Needed: Price quotes, draft contracts, terms, and conditions.
Talk About the Prices and Payment
Get the price list of their different types of waste drains. After that, compare and verify if the quality is worth the price. Also, you have to make some advance payments while dealing. Keep in mind that most sellers charge 30% -40% in advance to start producing. Also, the rest payment terms should be cleared. A Letter of Credit (L/C) and Telegraphic Transfer (T/T) are the most used payment terms for trade. Discuss and confirm the term in which you and the supplier feel comfortable.
Step 5: Legal and Compliance
What to Do: Consult import laws and regulations in your country for plumbing and sanitary products. Ensure the chosen products comply.
Documents Needed: Compliance certificates, import licenses.
It would help if you did not conclude your decision without checking the quality of the wastes. No one wants to accept substandard products in return for their investment. So, once you get the sample waste drains, check them very carefully and in the right way. However, if you do not know how to do this, you can follow our pop-up basin waste quality checking guide. After that, you can go one step further if the samples pass the test.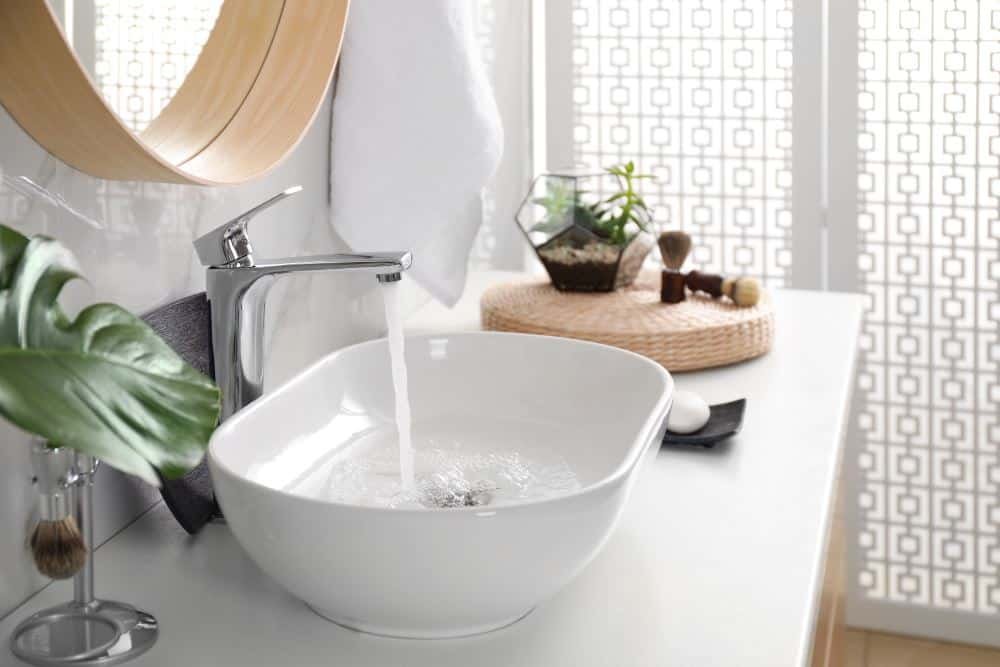 Visit the Supplier's Factory
Direct inspection and communication are much better than virtual talks and views. If you are satisfied with the sample wastes, you should go to the supplier's factory now. Go there and observe their work, technology, tools, and other things. Then talk to them to know each thing in detail. This will help you make decisions with more confidence.
Discuss the Delivery Process and Time
Ensuring shipping safety is important to protect your purchased basin wastes. And it is your responsibility to verify the supplier's packaging and shipping process. Remember, the better the packaging, the more professional the seller. In addition, container sea freight is preferable to transport basin waste drains efficiently. Do not miss the delivery terms FOB and CIF. Consult with the supplier to choose the one that is suitable for both. Further, the delivery time cannot be more than 30-45 days.
Support after Sale
Sometimes you may need some support from your supplier after purchase. This will give you more confidence to move forward and build a good relationship. You can reread their terms and conditions. Moreover, you can directly talk to the vendor about what kind of support they can provide after the sale.
Step 6: Place the Order
What to Do: Once satisfied with the samples and terms, place a formal Purchase Order (PO).
Documents Needed: Purchase Order, confirmation from the supplier.
Prepare and Sign the Contract Papers
Once the seller approves your proposal, you are ready to make the deal. Now prepare a contract with the vendor according to the rules of international trade. Also, the above and other important terms must be written in the contract. If, after reading all the documents, you think everything is fine. Then you can sign the papers to confirm the contract.
Step 7:QA and QC Checking
Some factories may send you their best samples for testing. But they can deliver low-quality drain wastes for the main order. However, you can take action with legal documents. But to avoid the hassle, you should check Quality Assurance (QA) & Quality Control (QC) before ordering. QA means the actions to design and produce a quality product. And QC indicates the tests to verify the quality after the production is completed. So, check what necessary steps the supplier is taking to ensure QA & QC.
After signing the contract, the supplier will make a production schedule for your order. You can track your order status anytime by contacting them. When your ordered wastes are produced, they will confirm QA & QC and make a final inspection report. After that, they will load the waste into the container. And send it for shipping with all the important documents by following the terms. Therefore, you will get your basin waste drains and the documents in time.
Step 8: Payment
What to Do: Make the agreed-upon payment, whether it's a down payment or the full amount, based on the agreed terms.
Documents Needed: Bank payment receipts and payment acknowledgments.
If you have verified the above steps and are satisfied with them, you can submit the proposal. Prepare a formal proposal… that should include the types of basin waste you want, quantity, price, and other necessary information. Then submit it to the supplier for their approval.
Step 9: Shipping and Logistics
What to Do: Coordinate with shipping agencies or freight forwarders to ensure timely pickup and delivery.
Documents Needed: Bill of Lading, shipping invoices.
Step 10: Customs Clearance
What to Do: Prepare all necessary documents for customs clearance. Pay any applicable duties or taxes.
Documents Needed: Customs forms, Bill of Lading, payment receipts for duties.
Step 11: Receive the Goods
What to Do: Upon arrival, inspect the shipment for any damages or discrepancies and confirm the receipt of goods with the supplier.
Documents Needed: Delivery receipt, inventory checklist.
Step 12: Quality Assurance
What to Do: Conduct a quality check on the received goods before they are sent out for sale or installation.
Documents Needed: Quality check reports and inventory updates.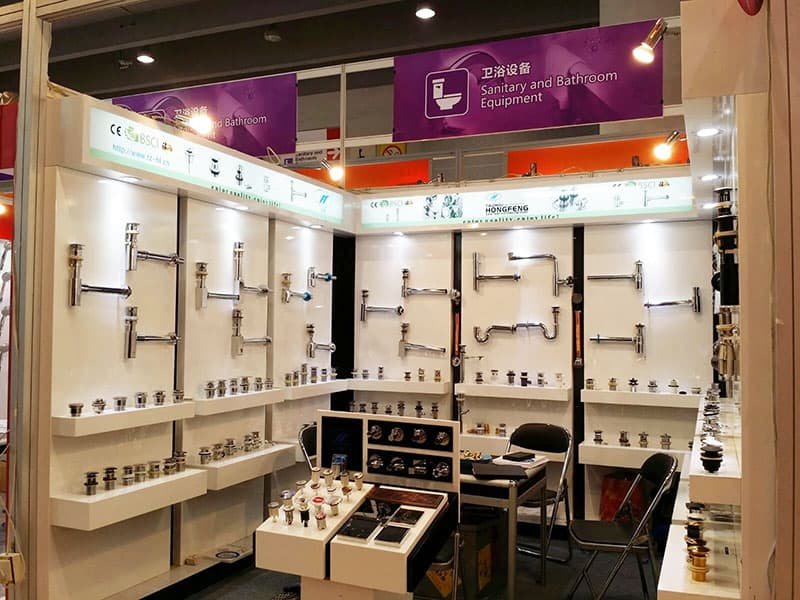 Conclusion
Importing basin wastes involves multiple steps, from identifying suppliers to customs clearance. Keeping organized, negotiating effectively, and ensuring compliance with regulations are key to a successful importing process. This guide serves as a fundamental roadmap to navigate through each crucial stage.