Introduction
Decisions, decisions. Selecting a pot filler faucet for your kitchen can be overwhelming — all the different shapes, sizes, finishes, and more! But never fear; we're here to provide you with our top tips for choosing the best pot filler faucet for your needs. Have a tight budget? Go for a model that offers quality features at a mid-range price point. Love to change up decor often? Opting for a timeless look in brushed nickel or chrome will provide you with stylish flexibility. And if your focus is on cleanliness and minimal fuss, consider convenience features like hands-free technology or retractable spouts. Whatever your criteria are for the best pot filler faucet — from style to function — keep these tips in mind, and you'll have just what you need!
What is a Pot Filler Faucet?
Pot filler faucets have been a beloved kitchen accessory for centuries, though only recently have their innovative designs and convenience become mainstream. In less than the time it takes to say, "bring me a pot of water, please," you can now easily fill a pot of water thanks to the pot filler faucet.
Its dual-folded arm has a long reach and enables users to quickly and easily draw water straight from their sink into any pot or container without lifting or moving it. With no heavy lifting required, these stylish spouts save you time in the kitchen and are also great for those struggling with arm strength or heavy lifting. So, say goodbye to spilled water and hello to your new kitchen favorite: the convenient and hassle-free pot filler faucet.
Types of Pot Filler Faucets
Deck Mount Pot Filler Faucet
Have you ever been to a restaurant and admired the chef's elegant and convenient way of filling up large pots on the stove? If yes, it's time to replicate that experience in your kitchen. A deck mount pot filler faucet is an undeniably luxurious item to add to any chef's kitchen – it will look gorgeous and help make cooking a breeze.
Features
There are several features to consider when looking for one of these fixtures.
Finishes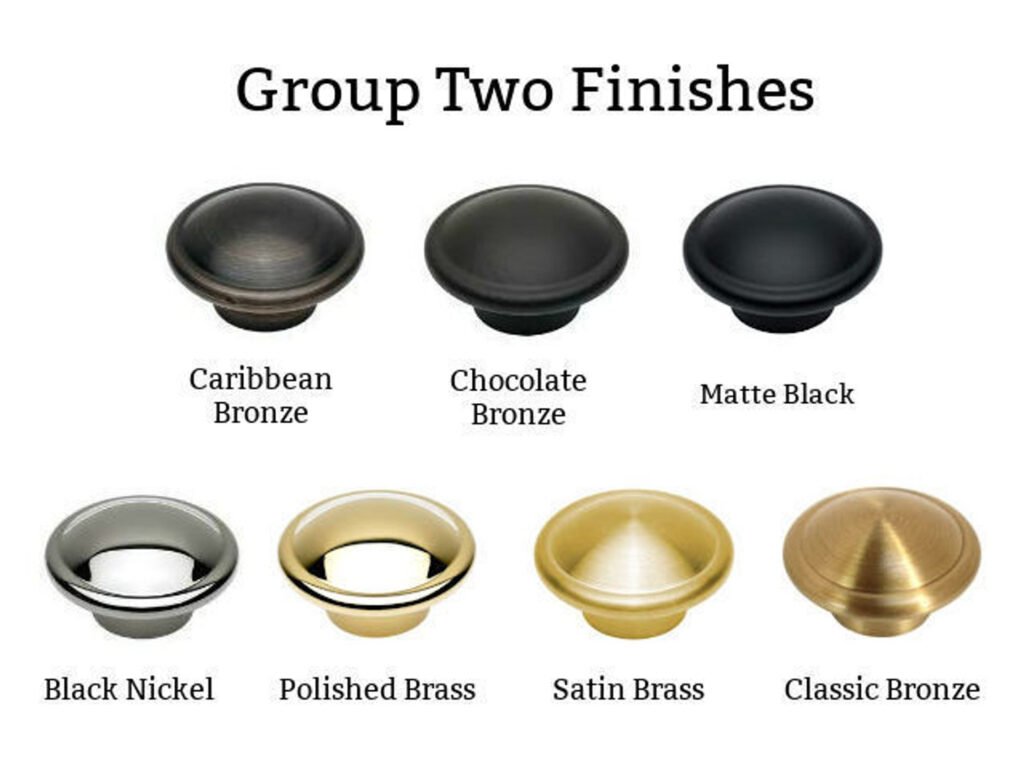 It can be as sleek or classic as desired since many units come in different varieties, such as chrome, nickel, brass, and bronze.
Prices
And remember the price range! Deck mount pot fillers come at a wide range of prices, depending on the model chosen.
Hofen recommend
If you're presently looking for one of these beautiful fixtures, we recommend three models:
To sum up, a deck mount pot filler faucet makes cooking even more joyous due to its luxury designs, convenient reach capabilities, and enough customization options that fit any style or budget – what more could you ask for?
Wall Mount Pot Filler Faucet
Regarding kitchen faucets, the wall-mounted pot filler is quickly gaining traction. Once considered a luxury, this convenient device allows chefs of any level an easier and quicker way to fill large pots directly from the source without having to lug them across the kitchen. But what does a wall-mount pot filler offer that makes it worth considering for your home? Here are some features, finish options, price range, and recommended models.
Features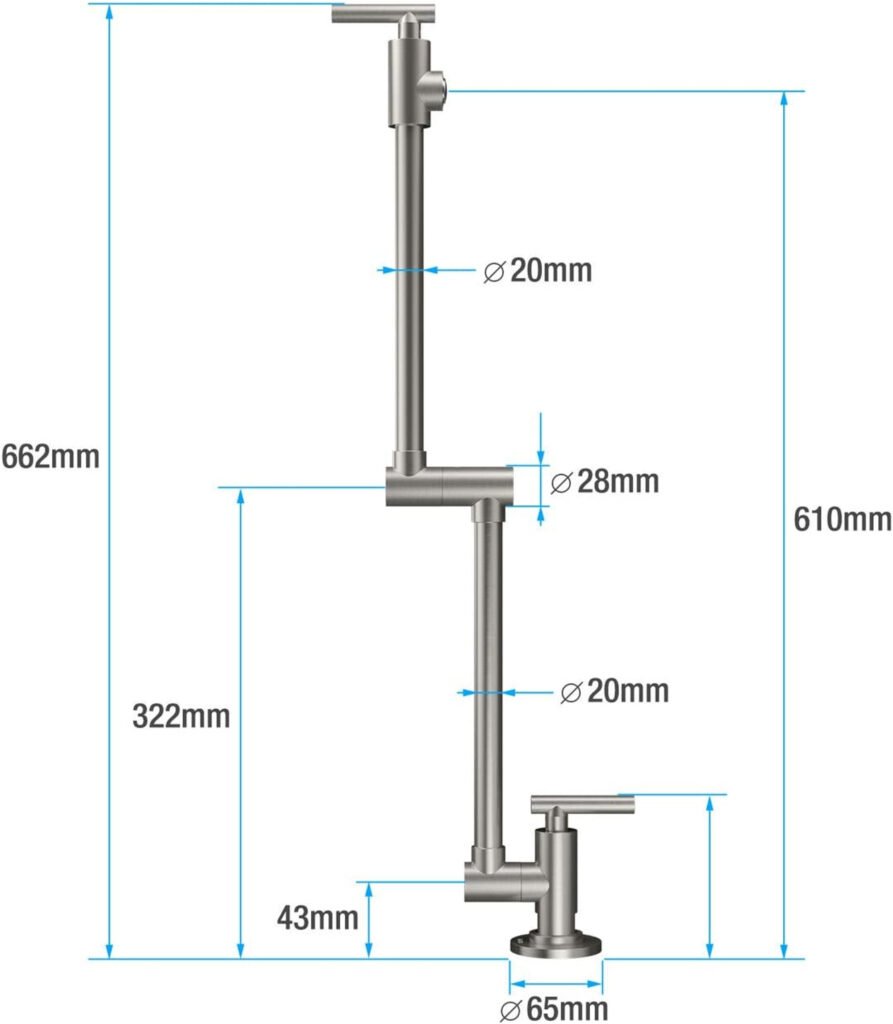 If you decide on a wall-mount pot filler for your kitchen setup, you'll get access to its many helpful features.
Finishes
For style and decor preferences, most wall-mount pot fillers come in different finishes that match whatever palette or theme you have in your kitchen area.
The same goes if looking into alternative materials such as graphite stainless steel accents, too!
Prices
In terms of price point investment when considering one of these faucets? They typically depend on industry standards compared to other models or professionals installing them for a fee (plus parts).
Hofen recommend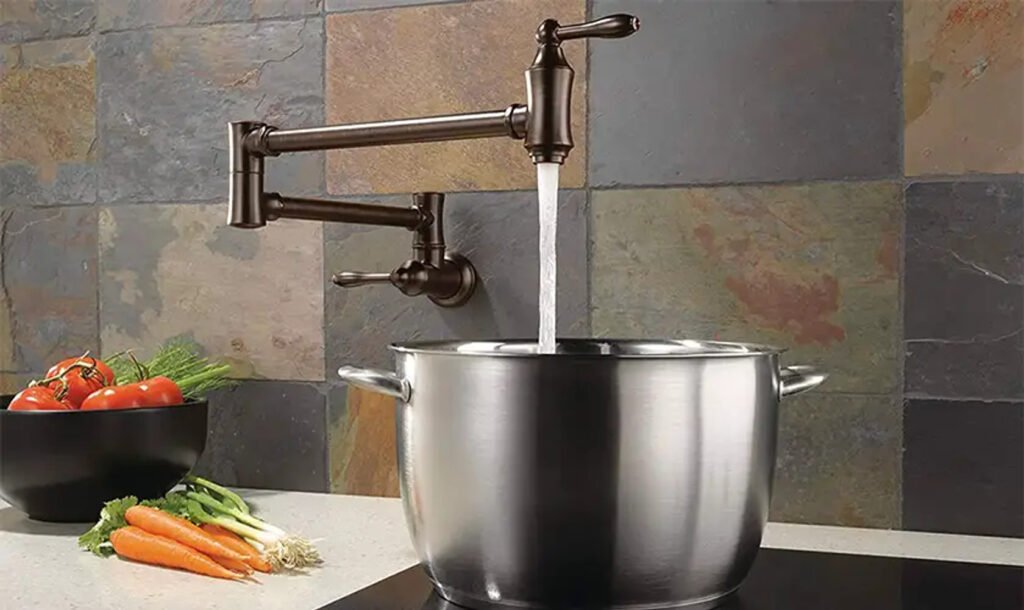 In terms of ROI long term performance wise coupled with practicality — look no further than popular brands like Kohler or Moen – their prized products are explicitly designed for durability over extended periods through rigorous performance tests that guarantee satisfaction with each purchase along with other household items mentioned above per model into consideration (be sure to check specs manual PDFs before investing).
Single Joint Pot Filler Faucet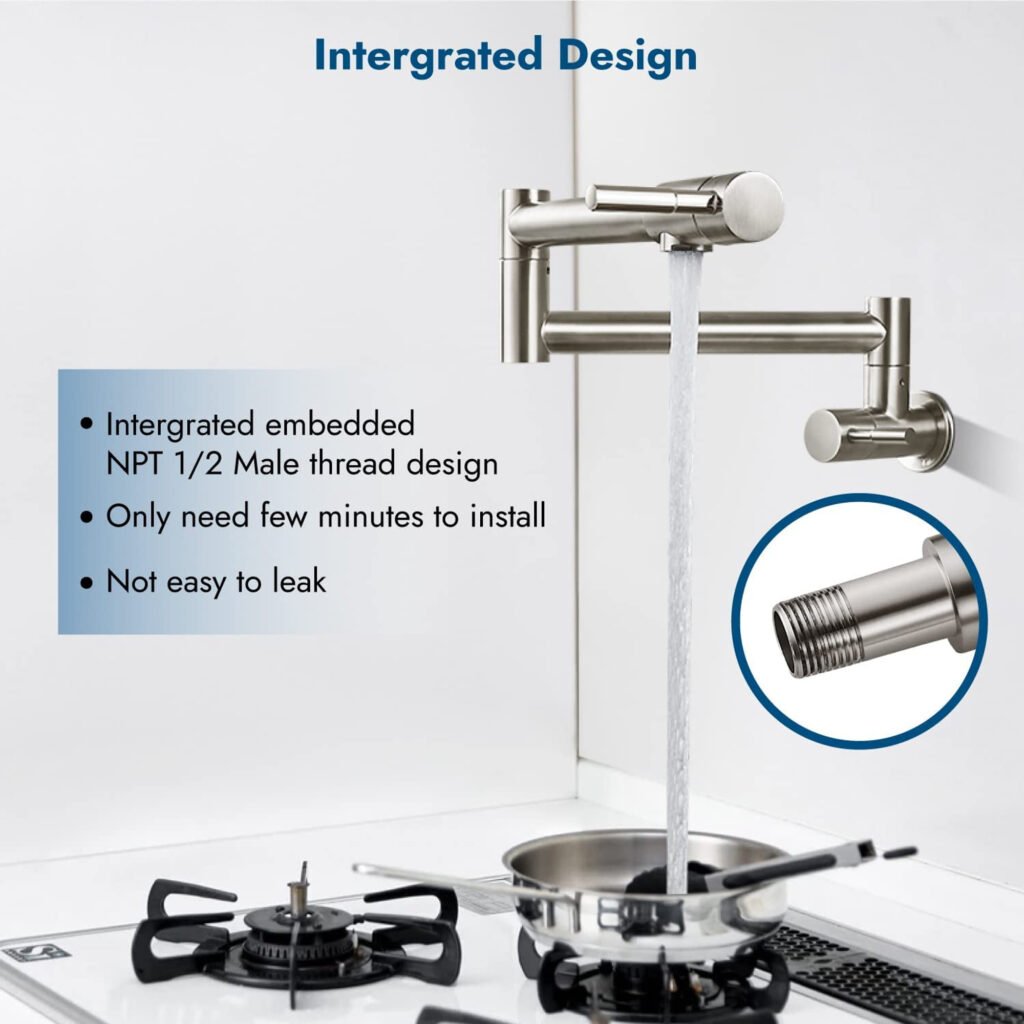 A single-joint pot filler faucet is an excellent addition to any modern kitchen. Not only does it look stunning, but it also has the potential to save time when preparing meals.
Features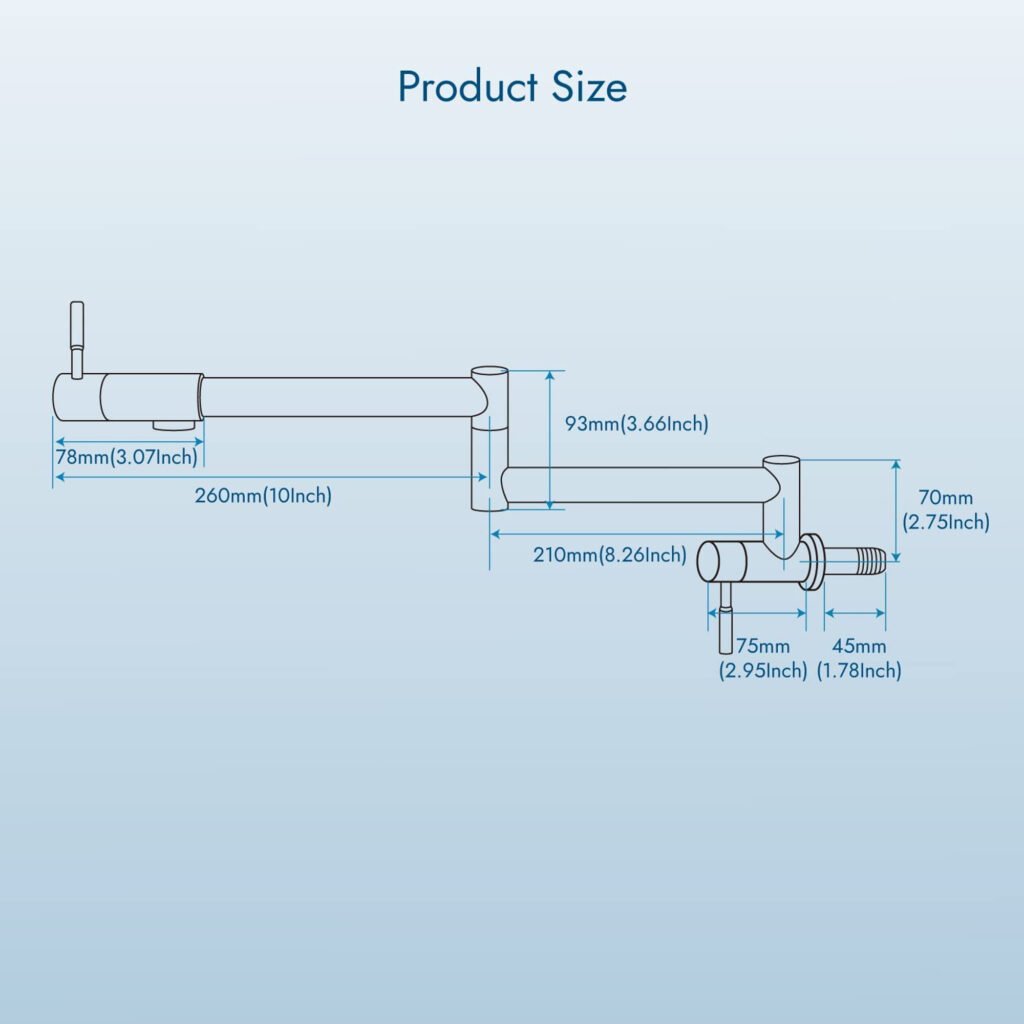 A single-joint pot filler is designed with a retractable spout to fill pots directly from the stove conveniently. This can be a lifesaver for harried chefs who need to quickly transfer boiling liquids from an adjacent jar or container.
As a bonus, it offers an elegant elegance that adds a touch of sophistication to any kitchen setup.
Finishes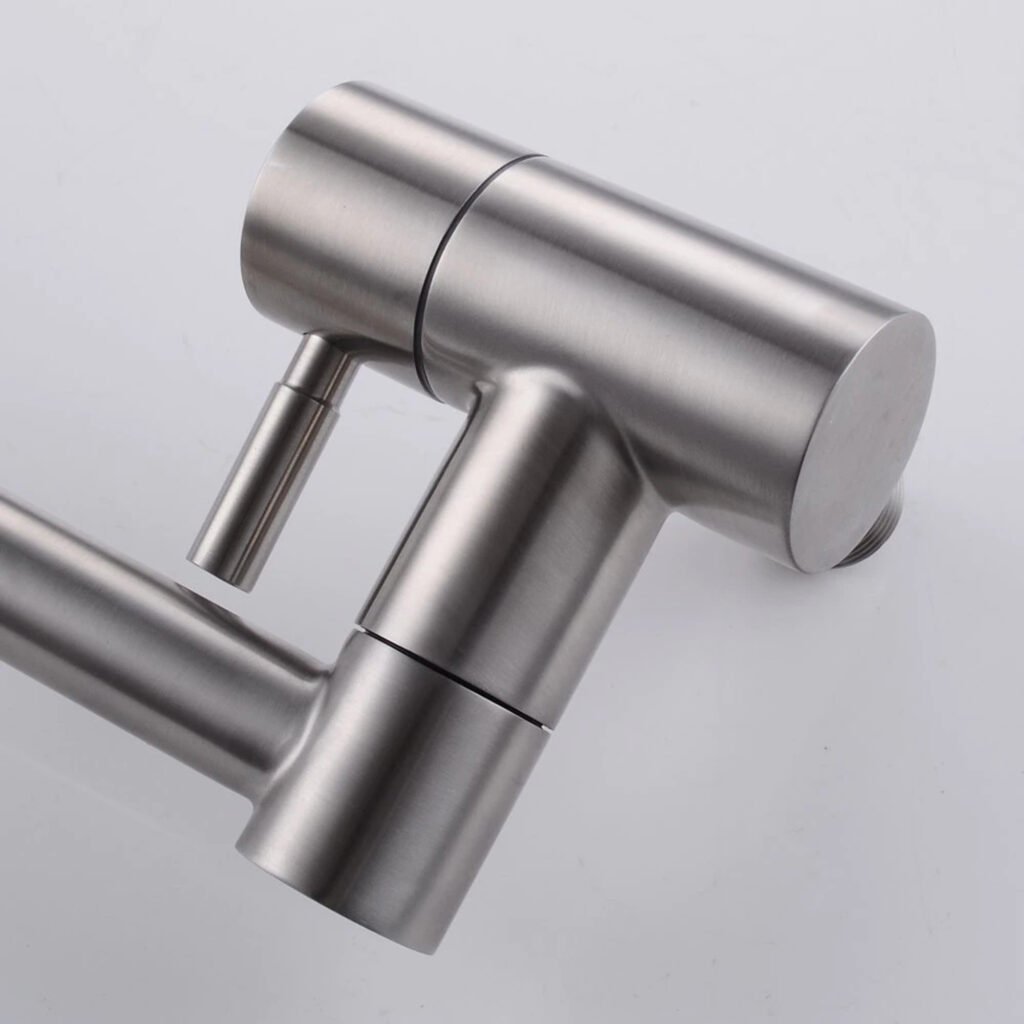 For those looking for a single-joint pot filler faucet, there are plenty of options on the market today. Many models come in brushed nickel, chrome, stainless steel, and other finish options, so you can customize your pot filler's style and match other items in your kitchen.
Prices
Prices for single joint pot fillers vary widely depending on the manufacturer and model, but they generally range from mid-priced models to specialty brands that cost more than $200.
Hofen tip: when choosing a single-joint pot filler, opt for one made from durable materials such as brass or stainless steel that will stand up to frequent use over time—especially if you're aiming for a long-term investment in your kitchen!
Hofen recommend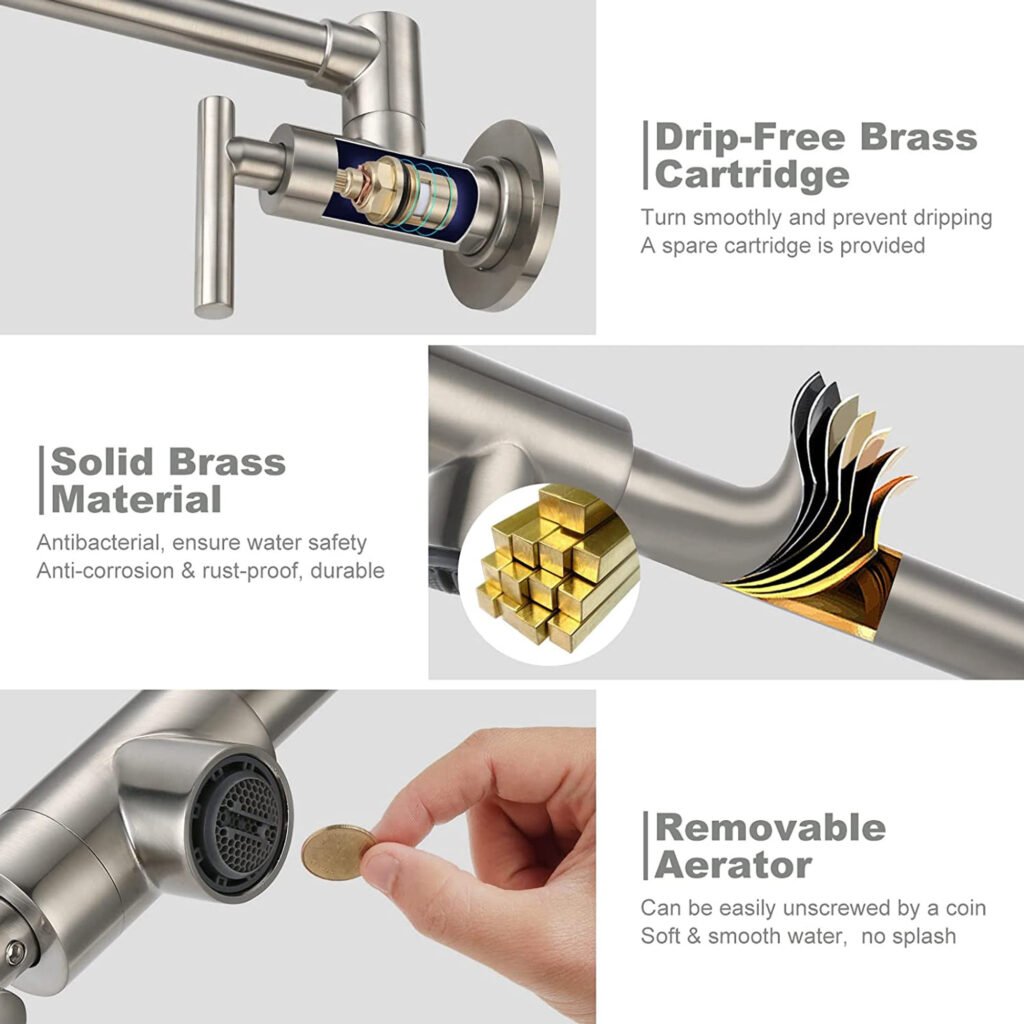 When shopping around for the best single-joint pot filler faucet models, two highly rated choices come to mind:
Double Jointed Pot Filler Faucet
A double-jointed pot filler faucet is an excellent choice for those looking to upgrade their kitchen sink. Not only do they make life in the kitchen more straightforward, but they can also add a touch of style and luxury to your cooking space. As the name suggests, these faucets come with two swivel joints, allowing you to fill pots with hot water or other liquids without the need for dragging them over to the sink.
Options
When researching double-jointed pot filler faucets, there are a few features and finish options to consider. Whether you're looking for something that fits more into the traditional design range or something more industrial, there's something for everyone's taste.
Prices
The price range also allows for budgets of all sizes, as prices can range from as low as $100 up to five times as much depending on the brand and model.
Hofen recommend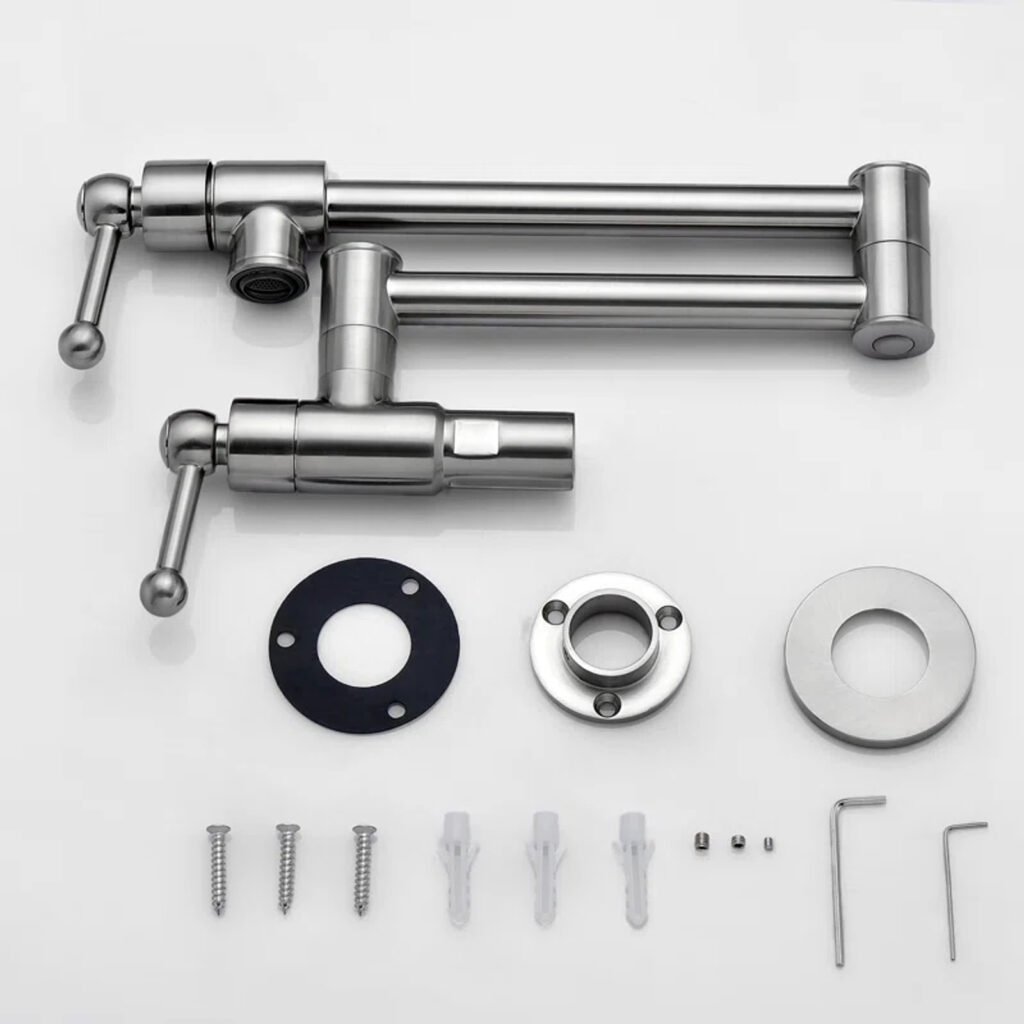 A great place to start when looking for a double-jointed pot filler faucet is by exploring some of the top names on the market.
Articulating Pot Filler Faucet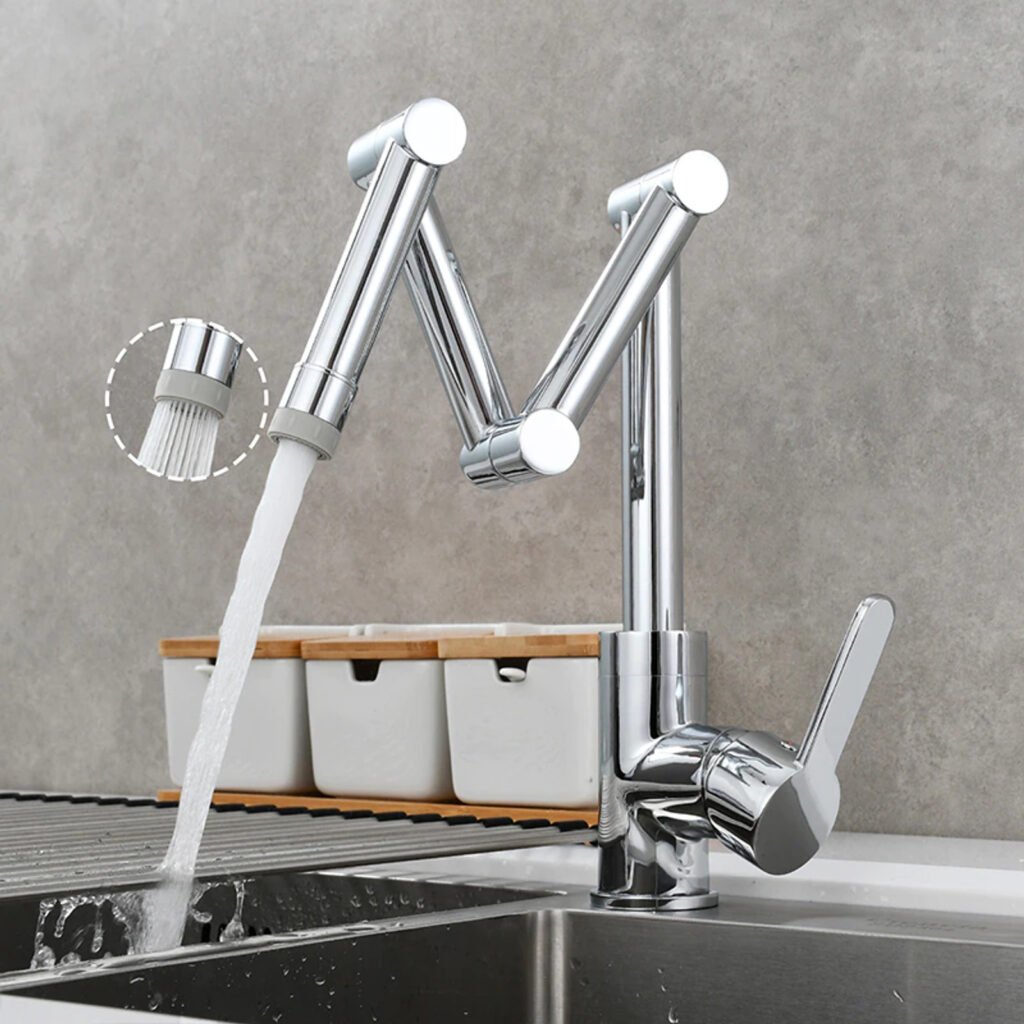 A pot filler faucet with an articulated arm is like having an extra pair of hands in the kitchen. With a 360-degree swivel spout capable of extending up, down, and all around, this is one helpful tool that can tackle just about any cooking task you throw at it! From boiling pasta to filling bottles, your new pot filler faucet ensures you never have to lug heavy pots of water to and from the sink again.
Far-reaching pot filler faucet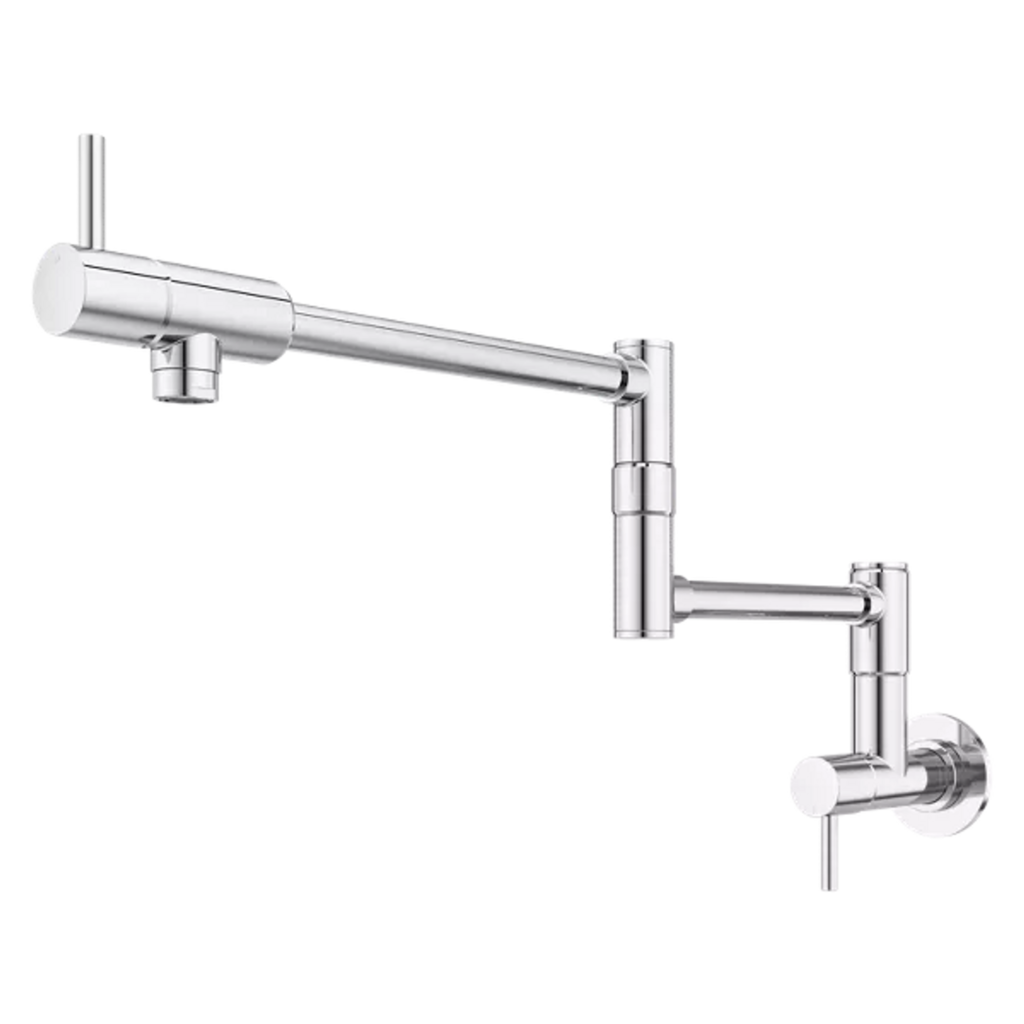 If you're not a fan of wrestling with heavy pots and pans on the stovetop, then a far-reaching pot filler faucet is your one-way ticket to culinary nirvana. Forget lugging those big stockpots around or precariously balancing them in the sink – this magical marvel grants homeowners an extra length of convenience to fill their pots right where they need them on the countertop. Why exhaust yourself when a far-reaching pot filler has got your back?
Wrapping up
No matter your budget or design sensibilities, there's a pot filler faucet to fit any kitchen style. From dual-handled models to articulating and far-reaching varieties, all provide a convenient way to fill pots without dragging them over to the sink.
If you're in the market for something classic and timeless or modern, Hofen has precisely what you need. Their collection of pot filler faucets will transform your kitchen into a luxurious dream with their unique design and superb craftsmanship. Not to mention that they offer unbeatable prices on all their products, including bathroom sinks and kitchen faucets! Regarding home improvement projects, the choice is obvious: choose Hofen!