Description
HF-0082
Bath Waste & Overflow Assembly
This is a brass waste and overflow assembly for a basin. It is made of solid brass and tested to be 100% leak-free. The overflow tube can also be used as an extension arm, allowing the user to adjust the height of their basin faucet. This product comes in 15/16 inches (40mm) and 1-1/2 inches (40mm).
This product is a solid brass basin waste and overflow assembly tested to be 100% leak-free.
It is the perfect upgrade for your bathroom. This product is made of solid brass and will give your bathroom a new look. It comes with an overflowing plate, basin waste, and pop-up assembly. The overflow plate has a decorative design that gives it an elegant look, while the pop-up assembly ensures water goes to the right place. This product can be used on either a single or double sink unit.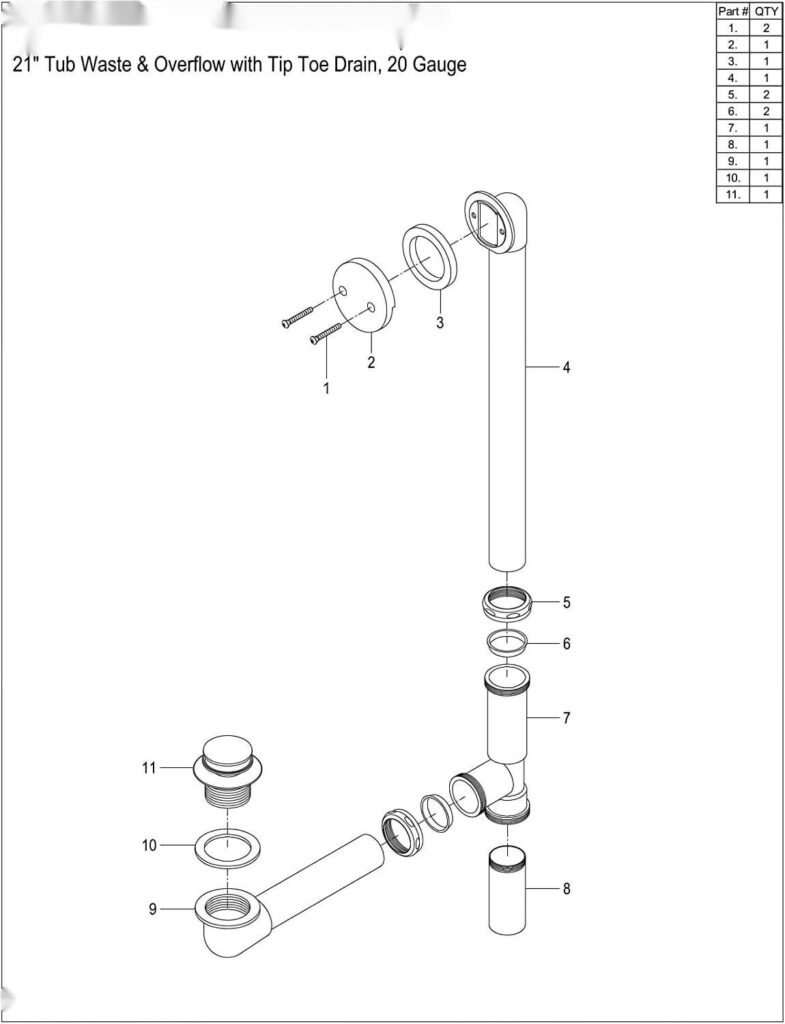 This brass bath waste and overflow assembly include the bath waste, overflow pipe, and flange. The brass construction makes this product durable and long-lasting. It has been designed to ensure that you get guaranteed performance for many years to come. The design of this product ensures that it can be used in most baths with ease as it comes with an adjustable flange. You will not have any problems installing this product as it comes with step-by-step instructions on how to do so.
It is perfect for your bathroom sink(bathtub). The basin waste helps keep your sink clean and functioning correctly by catching any water that may overflow. The overflow assembly also makes it easy to install and use.
This is a high-quality basin waste perfect for any bathroom renovation. It features durable brass construction and comes with all the fittings you need for a quick and easy installation. This basin waste also has an overflow outlet to help prevent flooding, and it's chrome plated to match any bathroom decor.
– High-quality brass construction
– Overflow outlet prevents flooding
– Chrome plated to match any bathroom decor