Description
HF-0084
An overflow drain is just what it sounds like. It is a unique drain to stop something from overflowing. Overflow drains are used in aquariums, manufacturing facilities, and many other situations where a constant liquid level is required. The overflow is designed to stop water from spilling out in a bathtub if someone accidentally leaves the faucet on or overfills the tub before getting in.
The bathtub drain is divided into the main drain and the overflow. The main drain is at the bottom of the tub, and the overflow is a few inches below the rim. Both drains are connected to tubes that meet beneath the bathtub and merge into a single pipe. The main drain may have a plug stopper or a mechanical stopper operated by a lever, but the overflow never has a stopper.
If the main drain is stoppered while the water is left, water will keep building up in the tub until it reaches the overflow. Because the overflow does not have a stopper, the water will start to drain from it while it is still several inches below the tub's rim. Assuming that the pipes are not clogged and can drain faster than the faucet provides water, the overflow will keep the water level a few inches below the tub's rim, preventing the water from pouring onto the floor.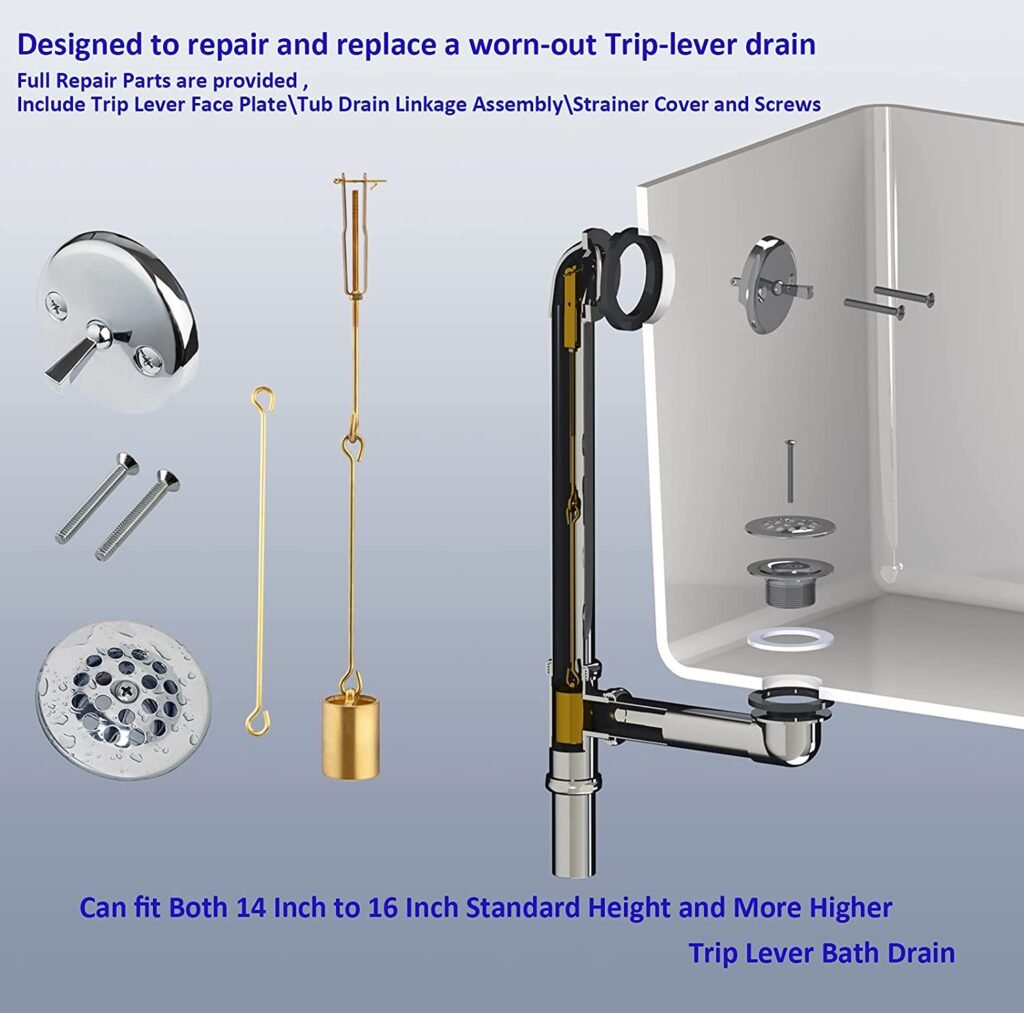 Tip-Toe is the perfect solution to protect your bathtub and floor. Tip-Toe can be installed in any tub, including fiberglass, cast iron, acrylic, or enameled steel. It is designed to replace standard drains and overflow drains. The patented design allows the water to flow down the drain while preventing it from splashing onto the floor. This keeps your bathroom floor dry and safe from damage caused by standing water during showers and baths!
Tip-Toe Bathtub Drain & Overflow is a basin waste that allows you to install a bathtub drain and overflow easily. The product comes with the necessary parts for installation. It can be used in both new and old bathtubs.
Product Description in paragraph form: A basin waste is essential to your bathroom's plumbing system, allowing water to flow from the shower into the sewer or septic tank while preventing it from going back into your tub. Tip-Toe Bathtub Drain & Overflow features durable construction that will last.