If you're looking for advice on how to **fix a leaky faucet** faucet in your home, then look no further. Our Ultimate Guide to Fix a Leaky 2-Handle Faucet will leave you with a sense of accomplishment when you are all finished and, more importantly – a faucet that doesn't leak anymore!
Whether you're feeling brave and want to tackle the job yourself or would instead hire someone else, our guide has information specifically tailored to both options. So instead of turning up the music every time that dripping becomes too annoying, take matters into your own hands and follow our guide – it will surely do the trick in no time!
Before You Begin
Before you jump into fixing a pesky, leaky two-handle faucet in your home, there are a few things you'll want to consider.
First, equipping yourself with the necessary tools and supplies is necessary to tackle this project. Who knows what kind of surprises await beneath the cabinet or sink.
Stock up on plumber's tape, screws, washers and O-rings so that you have everything you need when it comes time to fix a dripping. Test out the parts in contact with water before installing them; it could save you a lot of headaches down the line.
Then turn off the water and drain excess water from both handles. Whether it's a cold winter's day or a hot summer one, checking if there is heat near your plumbing will help keep hands dry – remember that if you turn up the thermostat before laying your hands on an old plumbing fixture, frozen or otherwise.
What You'll Need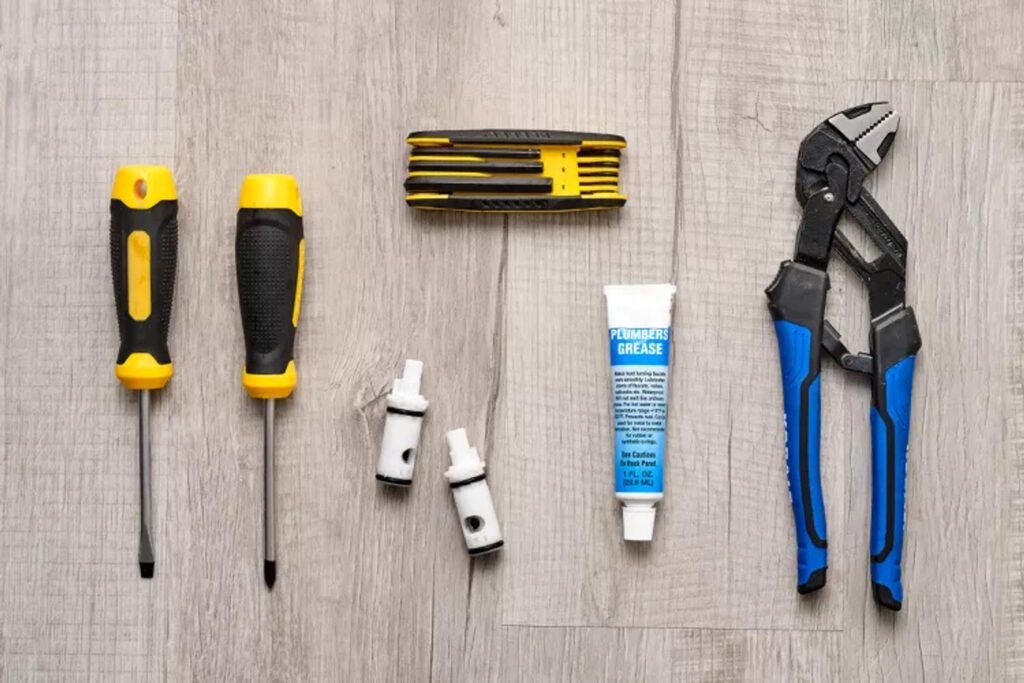 Equipment / Tools
Flathead and Phillips screwdrivers
Allen wrench
Pipe wrench or tongue-and-groove pliers
Materials
Remove the Faucet Handle
To find out how the faucet handle is installed, inspect it closely. A set screw may be incorporated into the side or back of some handles. Alternatively, a decorative cap often conceals a set screw that attaches the handle firmly. Additionally, for specific models, an additional removable lever can be unscrewed from beneath the base of your handle – this provides easy access to its set screw as well!
To access a decorative faucet cover, use a small one-piece screwdriver to remove it easily. Then utilize a Phillips screwdriver to take out the handle's screws. If your cartridge faucet has set screws, an Allen wrench is all that's needed to detach these components.
Effortlessly lift the handle directly upwards to disconnect it from the faucet body.
Remove the Retaining Nut
If you want to loosen the cartridge retaining nut, use a pipe wrench or tongue and groove nose pliers. Once unscrewed all the way, take it off the faucet's body.
Check for the brass screw at the top of your cartridge if available. This bolt holds everything together when you tighten it onto the faucet body. You may need to reuse this old screw with your new cartridge since some replacements don't come with a fresh one.
For newer models, you will find a stem that fastens the cartridge in place. To access this item, unscrew the bonnet nut at the top of your faucet.
Remove the Old Cartridge
Replacing old cartridges can seem daunting, but with precision and a little patience, this task is achievable.
Buy a New Cartridge
To find the perfect substitution for your outdated cartridge, bring it to a local hardware store. Your new cartridge should come with fresh O-rings that you can lubricate using some plumber's grease; this will make reinstalling the old one much more accessible in case it proves difficult to take out. After picking up these two items, your faucet needs are sorted!
Install the New Cartridge
If applicable, remove and replace the tiny brass screw at the peak of the cartridge stem. Utilizing the plumber grease, spread a minor amount to cover over its O-ring with your finger.
It is essential to ensure that the new cartridge is securely inserted into your faucet body in its original orientation. Align any tabs on the cartridge with their corresponding slots to guarantee a tight fit, and press firmly until it clicks into place.
Now it's time to tighten down the retaining nut. Ensure to do so with a firm but gentle touch – overtightening can damage the packing nuts, causing them to crack or otherwise become compromised.
When done correctly, your newly installed cartridge should be ready for action!
Complete the Installation
Secure the ink cartridge using a fixed nut, then carefully tighten it with either a wrench or pliers. Stay under-tightened. Then reinstall the water tap handle and fasten any screws or crosshead screws and the decoration cover (if applicable).
Rotate the water shut-off valve counterclockwise to provide access to the faucet. Check if the tap is operating correctly.
FAQs
Q: What is the most common cause of a leaky, dripping two-handle faucet?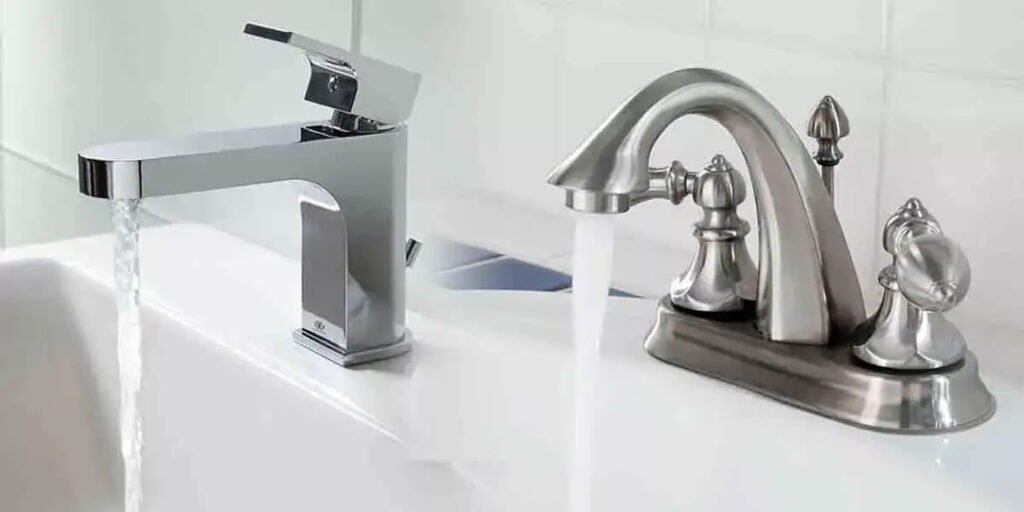 A: The most common cause of a leaky, dripping two-handle faucet is worn-out washers. Over time, washers can deteriorate and become brittle, creating gaps through which water can escape. Sometimes, the seat inside the faucet may be scratched or corroded, leaking and dripping. In addition to the washer, seals, gaskets, and O-rings may also become displaced or worn due to mineral deposits in hard water or other factors. Fortunately, fixing a leaky two-handle faucet is usually a relatively simple job by monitoring and replacing any worn or broken components as soon as they're identified. Diagnosing issues with old bathroom faucets can sometimes be tricky; if you cannot repair them, hiring a professional plumber is always a safe bet when dealing with leaks and pipes.
Q: How do you replace a double-handled faucet cartridge?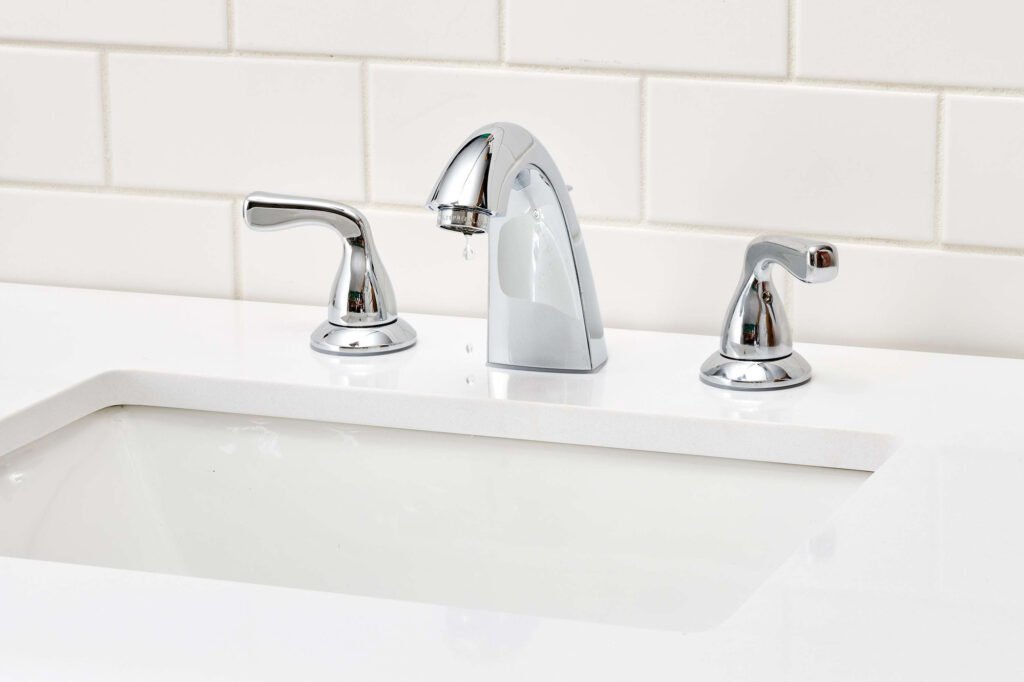 A: Never fear a leaky two-handle faucet again! Identifying the cause of the problem may seem daunting, but fixing it is easy if you can pinpoint whether it's the hot or cold side. You don't need to worry about wasting your hard earned money by replacing parts you didn't even need – replace the cartridge on whichever side is malfunctioning, and voila! Simple as that, you'll be back in business – not to mention you saved yourself a good chunk of time.
Q: How do I know if my faucet cartridge could be better?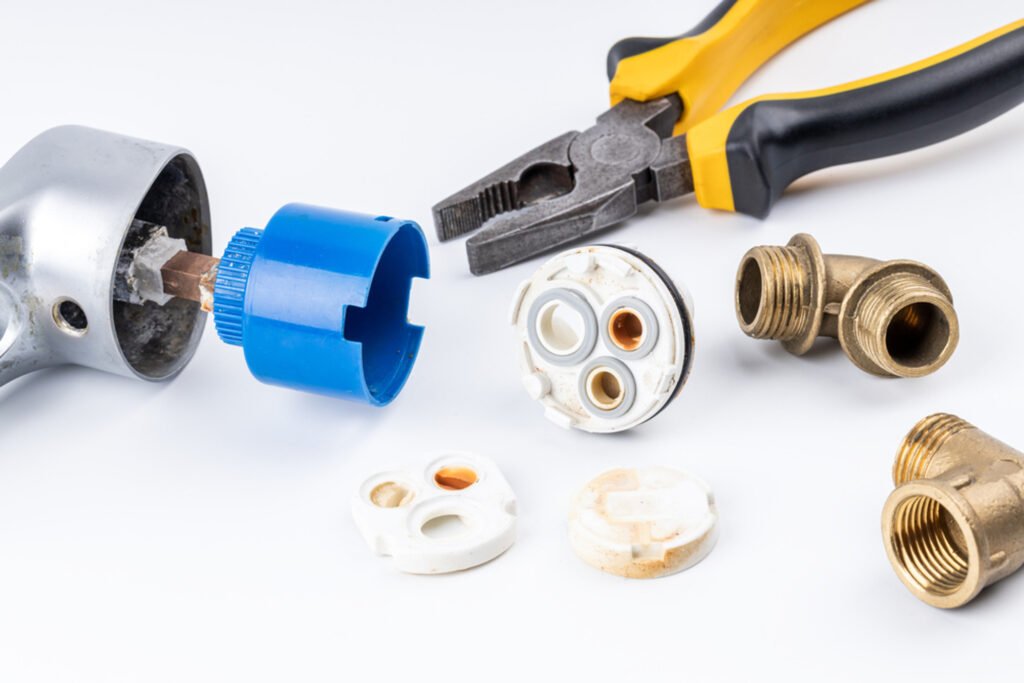 A: It's never fun to spot a drip from the faucet – but it could be a great sign that something else is afoul. If you're having difficulty getting your water to the desired temperature or being greeted with a steady dripping noise, there's a good chance your cartridge needs replacing. So don't panic; prevent more water waste and replace the cartridge – after all, at least some good will come out of this situation!
Q: Can I do this myself, or should I hire a plumber?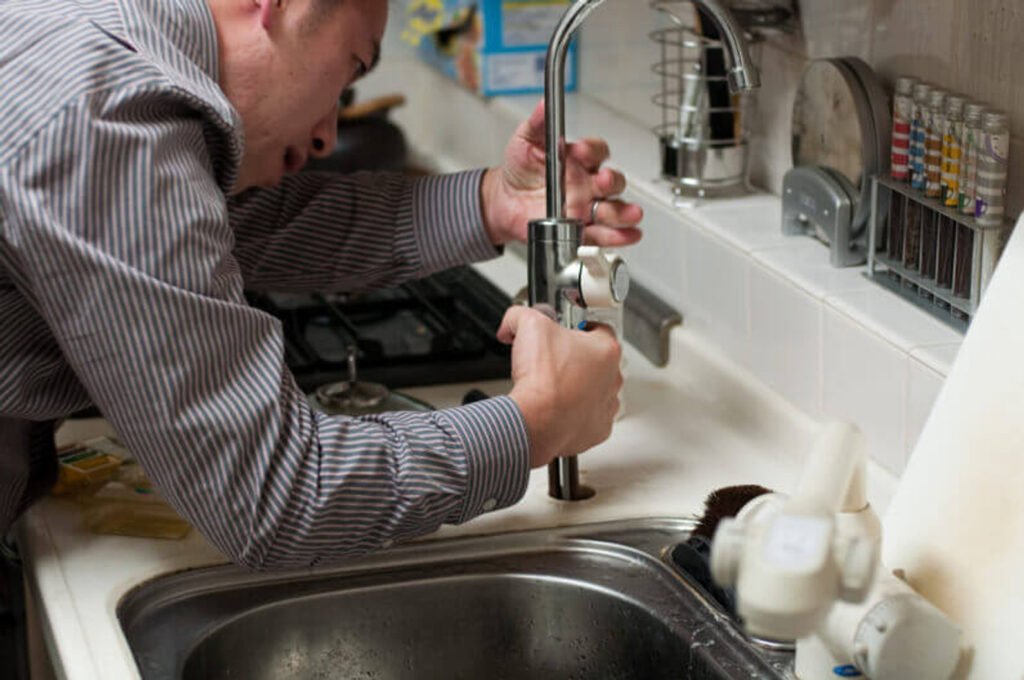 A: If you're comfortable with essential tools and plumbing, replacing the cartridge on your two-handle faucet is a project that can be completed in just minutes. Keep all necessary items, such as new cartridges, washers, and wrenches, handy before beginning the project. Suppose you need help with how to proceed. In that case, it is always recommended to hire a professional plumber to ensure that the issue is fixed correctly and avoid any further damage or complications.
Q: How can I ensure my two-handle faucet lasts as long as possible?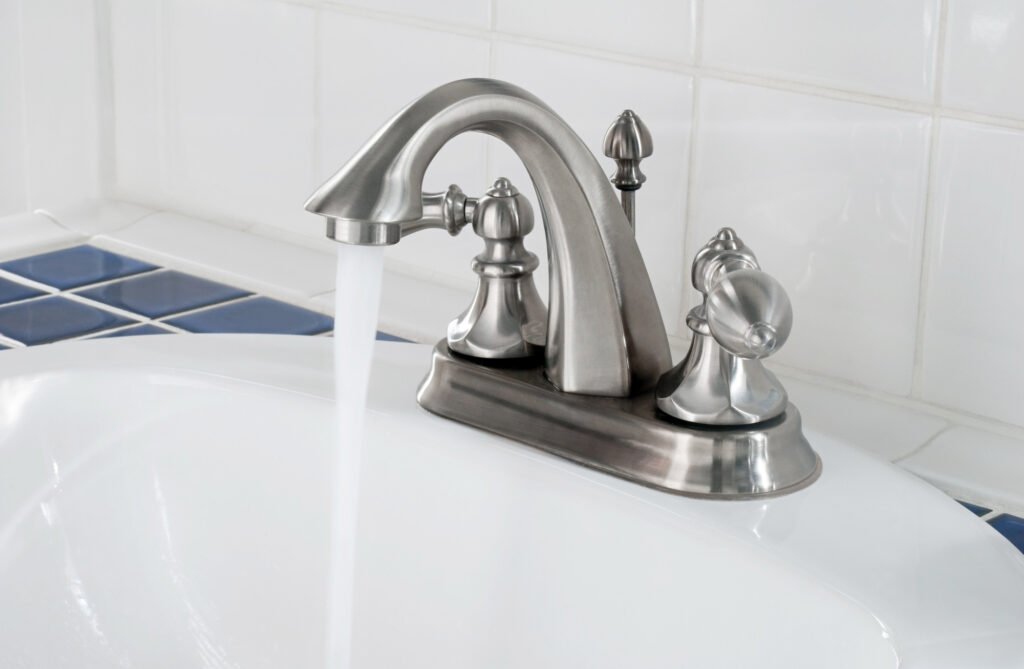 A: The best way to ensure that your two-handle faucet stays in good condition for a long time is to maintain it properly. Frequently check for any signs of damage or deterioration, such as loose parts, corrosion or general wear and tear. Additionally, regularly clean the faucet and check for leaks; if it does begin to leak, take action quickly to prevent any further damage. Finally, replace the cartridge more often than the manufacturer's recommended timeframe – this can help ensure that your two-handle faucet will last as long as possible!
Q: What advantages do you get when using a two-handle faucet?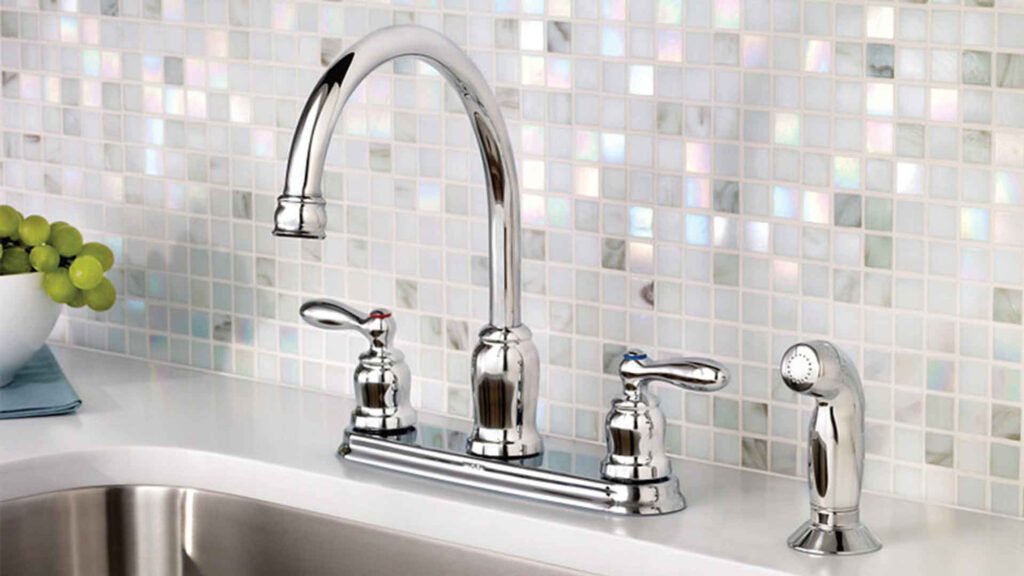 A: Two-handle compression faucets are perfect for those who want precise control over the temperature and water flow. They also have an elegant and timeless look, making them ideal if you want to add a touch of sophistication to your bathroom or kitchen. Additionally, two-handle faucets are cost-effective, as they don't require a lot of maintenance or replacement parts. Two-handle faucets are an easy and reliable way to get the job done!
Wrapping up
Diagnosing and repairing a leaky two-handle faucet doesn't have to be intimidating! All you need is the correct tools, materials, and knowledge. With these essentials in hand, fixing any issues with your two-handle faucet should become as effortless as taking a walk in the park.
At Hofen Sanitary, we have years of expertise in the faucet industry that allows us to be your reliable source for all kitchen and bathroom needs. Our collection features a vast array of classic and contemporary designs – so you're guaranteed to find something that fits your style perfectly! Take time to explore what we have available today; it'll certainly be worth it! Let's get started on sprucing up those spaces together now.