The combination of human intelligence and technology is constantly revolutionizing every sector. So in basin wastes. Today you're going to get introduced to the top and latest designs of basin waste drain of 2021. Also, you'll know their functions through this article so that you can choose the one that you like.
Is There Any Renovation Of Basin Wastes?
Yes, of course. Since the invention of washbasins, people are needed something to control the water flow of the sink. In the old days, people use strainers, some plastic or rubber covers in the sinkhole. Then basin waste drains come into the market. After that, new designs and features continue to be added. And now, there are many options for you to choose from various functional waste drains. See the modern models below.
Latest basin waste drains in 2021
Here are the top and latest models of basin waste drains in 2021 in terms of both design and functions: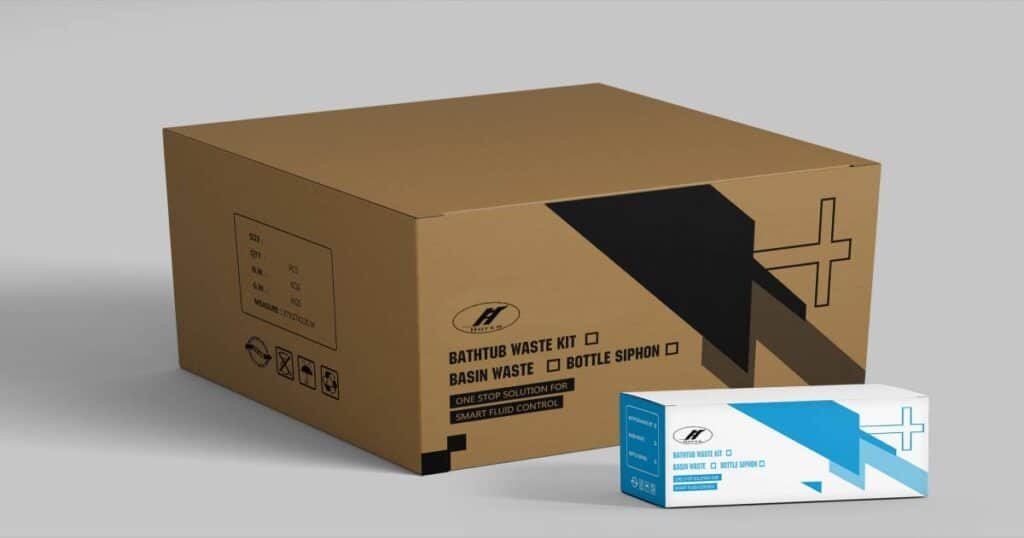 Plug and Chain
A plug and chain waste is the all-time favorite for some users. It offers a traditional look in washbasins as it comes in both contemporary and traditional styles.
This is a primary type of waste with a plug (Plastic or Metal disc) and a chain. The chain is connected with the plug from one end, and the other end has a nut. You can cover the waste entrance with the plug or keep it aside. However, it seems untidy while not in use.
You've to buy a plug and chain-supported washbasin to use this waste. Because most of the sinks don't have the hole to install the chain nut, so if you've decided on plug and chain waste, then you must check the sink before buying.
Captive or Anti-Tamper
Captive or anti-tamper wastes are good for use in public and commercial places. It consists of a few functions of plug and chain wastes and a few functions of click-clack wastes. This type of waste also has a plug which is a metal rod or bar. The bar has a thick and round rubber at its head.
You have to press the bar down inside the hole to seal the waste drain opening. And again, you've to pull the plug up to open the drain. However, you cannot remove the plug from the waste mechanism… because it is attached to the waste fittings inside.
Click-Clack
Click-clack waste drain (known as 'push-button' and 'sprung') is one of the most popular basin wastes. This one suits better in the minimalist bathrooms. A click-clack waste works with a press on its center button, which is the stopper.
When you push the button once, it'll go down and lock the drain. As a result, you can store water in your sink. Similarly, when you want to release the water, press the button again. It'll open the drain and pass the water away. In addition, it helps to prevent the nasty smell coming out from drains.
Pop-Up
Pop-up wastes are following the design and functions of click-clacks. But one significant difference between these two is a 'lever.' Pop-up waste follows the command of the lever. The lever is generally installed behind your faucet and has a connection with the waste.
When you pull the lever up, it also pulls the stopper and seals the drain to stop water from flowing. Again when you push the lever down, it makes the stopper pops up and opens the drain. Also, pop-up wastes offer a simple installation process and very easy cleaning.
Flip-Top
A flip-top waste drain is a highly fashionable waste that offers an incredible interface in modern bathrooms. This one has the ordinary waste body, but the difference is its button. It doesn't have a button but a rotatable disc at its entrance.
You can rotate or flip the disc-shaped object, but you cannot remove it from the waste. Water cannot pass when it's in a 0-degree position or covering the waste opening. And if it flips a bit or completely, then water can flow through the waste.
Freeflow
Freeflow waste is the most basic function of basin wastes. This type of waste doesn't have any stopper, rod, or lever. It comes with a simple waste body and grates at its opening. But sometimes it comes with a disc cover.
You cannot close the plug of this waste to stop the water flow. This is a one-way waste drain that remains open all the time.
All those waste models have two variants; slotted and unslotted. It would help if you cleared your confusion before deciding to buy. To learn more about this, you can follow this "Slotted or Unslotted" guide.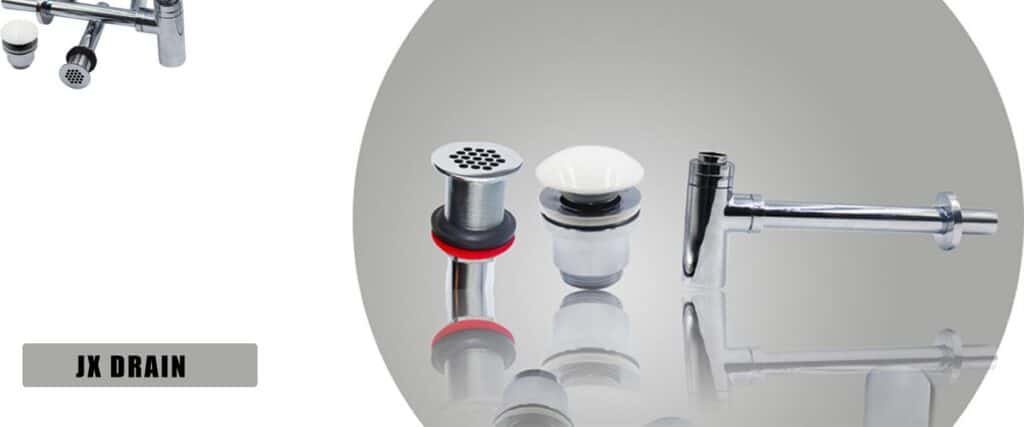 How To Ensure The Waste Drain Quality
Checking the basin waste drain quality before buying is a must because waste maintenance and changing every few days is quite annoying.
First things first, the main material of the waste drain should be brass. Brass makes waste more durable. In addition, if the finish is chrome, then it'll be great. Chrome finish protects the waste from being rusty easily. Also, don't forget to check if the functions are working well or not.
How To Buy
Above all, you know the latest models now and maybe decided in your mind to buy one type. But searching for suppliers is quite a time-consuming and critical process. Also, there's no guarantee of the waste.
So, one pro tip for you, remembering the name Hofen is good enough to get rid of all those problems. From Hofen, you can get all types of latest basin waste drains at a reasonable price. Also, all wastes are made of pure brass with a chrome finish, so there's nothing to worry about about the quality. So, check all products, choose yours, and bring your happy home.
Conclusion
Everything's updating day by day so keep yourself and your basins updated with the latest models of basin wastes. No matter which model you'll choose, make sure it fits your image and your basins environment. Don't forget that wastes make your basins clean and hygienic.