Description
HF-0080
17 Gauge Brass Drain Kit is an innovative basin waste that allows you to quickly and easily install a basin waste system in your bathroom. The Deep Soak Max Drain Kit comes with everything you need for the installation, including the Deep Soak Basin Waste, the pipe connection, and clips. This drain kit can be installed in any flooring, including tiles and laminate floors. It is also suitable for use with all types of basins, including pedestal basins.
"The basin waste drain stopper with overflow kit is the perfect solution for your bathroom basin. The Deep Soak Max Drain Kit features durable construction, solid brass components, and an easy installation. It comes with a 3″ GHT drain, 4″ pipe, 10′ of 4″ PVC pipe, and fittings to connect the drain and overflow tube. This kit will fit most standard-size basins (up to 18×24").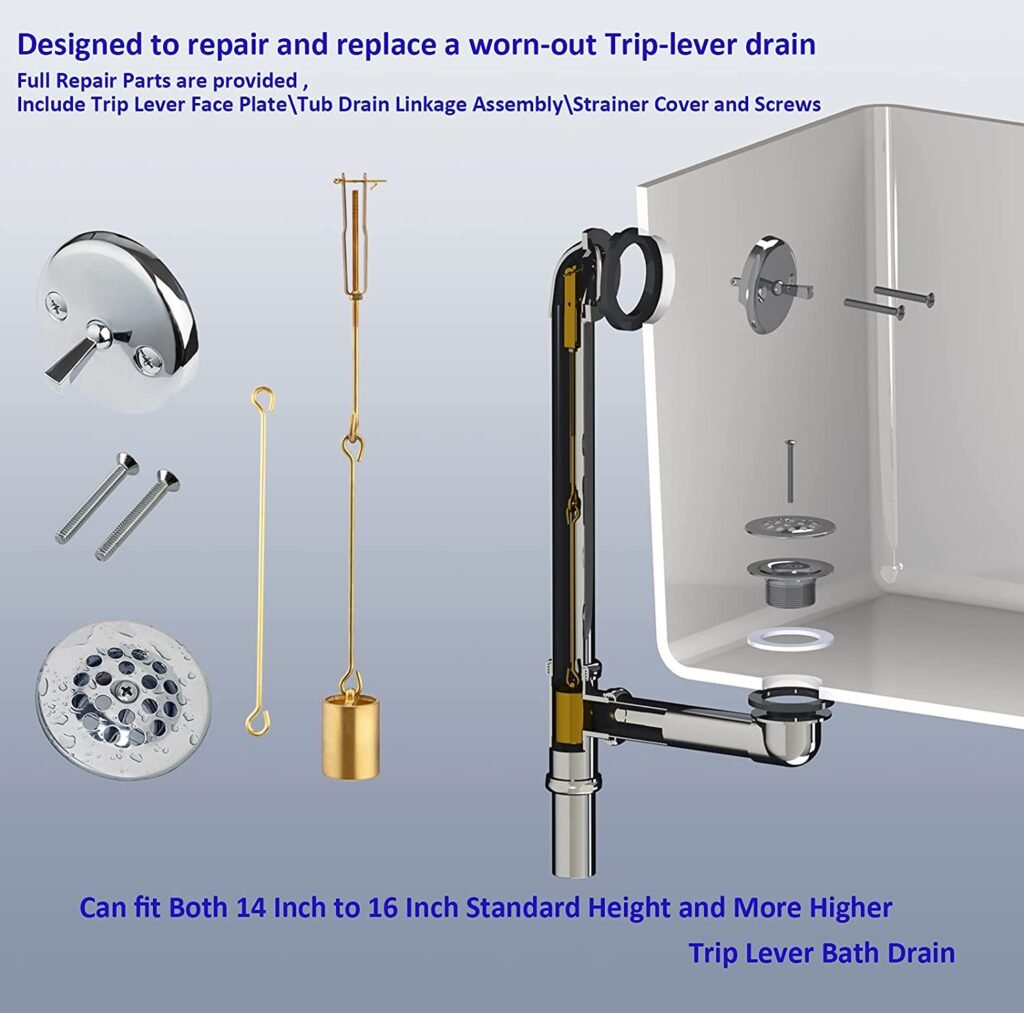 It is a basin waste designed to provide you with the highest quality and most reliable system on the market. It features a revolutionary design that makes it easy to install and use. This basin waste includes all necessary hardware for installation and comes in an attractive chrome finish. The Deep Soak Max Drain Kit features a 1-1/2″ IPS connection size, allowing maximum water flow and pressure. Your purchase of this product includes free shipping within the continental United States!
The Deep Soak Max Drain Kit is the perfect solution for your bathtub or shower. It will drain water much faster than other drains, and it also comes with an overflow that keeps the water from spilling out of the tub. This product is designed to fit standard-size bathtubs and showers, so you don't need to worry about whether or not it will work in your home. The kit has everything you need to install it, including silicone adhesive, mounting tape, and screws.