Description
Sink Grid Drain Stopper Strainer
HF-0107
The Lift-Turn Bath Sink Drain is the most advanced bath sink drain. The innovative technology of the Lift-Turn allows for quick, easy, and efficient installation. Its unique design allows for a full 360-degree rotation, making it convenient to use in any bathroom setting. This basin waste can be installed without tools or glue, making it user-friendly. The Lift-Turn is designed with high-quality brass materials that are corrosion-resistant and incredibly durable. This product will make an excellent addition to your home with incredible features and benefits!
The Drain is a basin waste that lets you easily and quickly clear your sink of any clogs. With just a simple lift and turn, the drain's suction cup grabs onto the clog and pulls it free. The drain is also made of durable plastic for long-lasting use, and it includes a stopper to keep water from flowing out of the sink.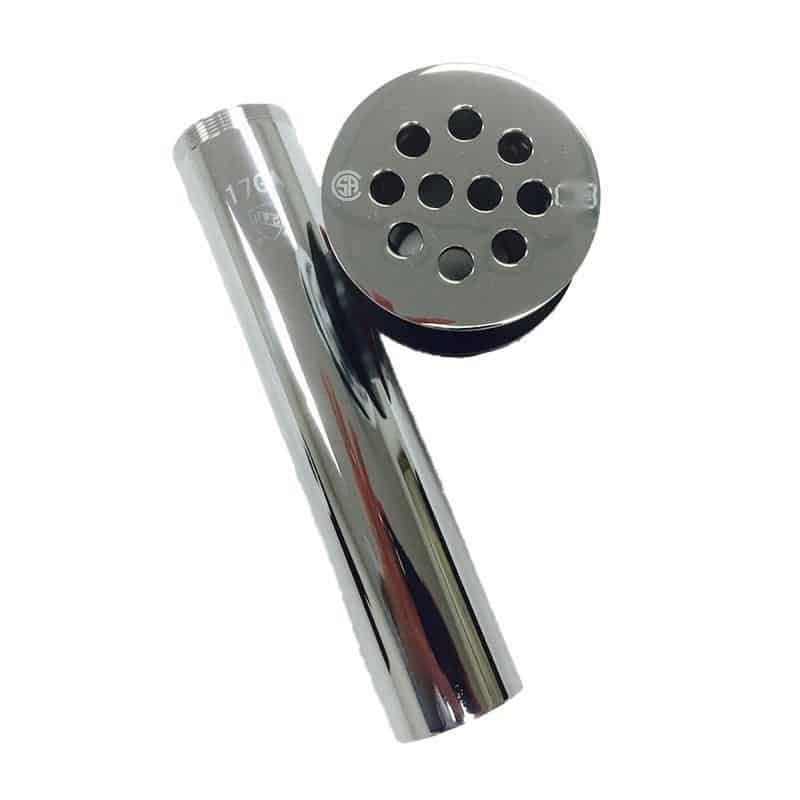 Were you looking for a reliable and easy-to-install basin waste? Look no further than Lift-Turn Bath Sink Drain! This simple plug-and-play system is perfect for anyone looking to replace their old, rusty sink drain. With just a few quick steps, you'll be up and running in no time – without the hassle of calling a plumber.
This Bath Sink Drain is an innovative and functional basin waste that makes draining your bathtub easier. The simple lift-turn mechanism opens and closes the drain with a light touch, so you can quickly empty your bathtub without mess or hassle. Made of durable brass construction with a chrome finish, this basin waste is built to last and provides a sleek, modern look for your bathroom. Installs in minutes with no tools required – remove your old drain and replace it with the Lift-Turn Bath Sink Drain for quick and easy drainage.
The drain stopper is a basin waste that makes it easy to empty the sink without touching the dirty water. This simple design uses a lever to open and close the drain, so you can easily lift the plug and let the water run out without getting your hands dirty. The Lift-Turn Bath Sink Drain is durable brass and chrome plated for a long-lasting finish and is easy to install with no special tools required.