In this competitive world of sales, it is difficult to find a good seller. Therefore, many basin waste importers are counting losses. It is because they do not know the exact ways to choose a reliable basin waste wholesaler. No worries, because the correct guidelines are here now.
Why Should Choose Chinese Basin Waste Wholesaler?
It is said that Chinese products do not last long. But remember, all manufacturers and suppliers are not the same. So, if you choose a good vendor and pay the price, you will get good waste drains.
Most importantly, China is a country that always tries to develop everything. Consequently, you will get the latest basin wastes from China every time. Moreover, the raw materials are cheaper in China. So, the quality will be excellent but available at low prices.
The quality of the wastes is the most important of the many criteria to choose a wholesaler. And you can test the quality only if you know about it.
Simple Discussion about the Basin Waste
A basin waste is a drain that is used to control the water flow in a basin. You can shut the waste to stop the water flow and fill the basin with water. Also, the water will flow when you reopen it.
Nowadays, a variety of latest basin waste drains are available in the Chinese market. Most of them are come with almost the same body parts but with different mechanisms.
The common parts are a threaded body, a push-button, a stopper, a hexagonal nut, and a washer. The stopper sits inside of the threaded body and connects with the push-button from above. In addition, the nut and the ring rubber washer helps to tighten the waste with the basin.
You will see two forms in all types of basin wastes. Those are slotted and unslotted. The slots are also known as overflow; refer to the holes on either side of the body. With overflow, it's slotted; otherwise, it's called unslotted.
Review the latest basin wastes of 2021 and decide which one you want.
How to Choose a Chinese Basin Waste Wholesaler
Above all, let us assume that you know well about waste drains. So, now you are ready to select a vendor. Follow these steps sequentially to choose a basin waste wholesaler from China.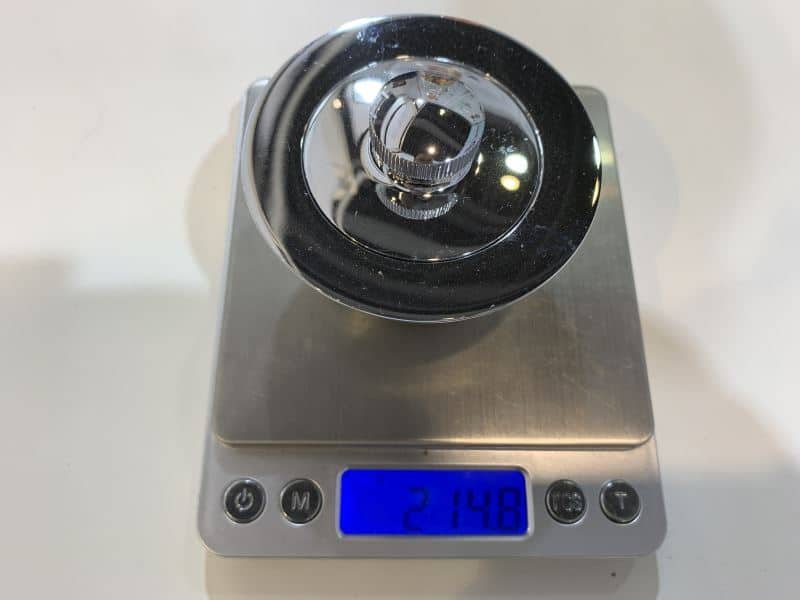 How to Find Waste Wholesalers from China
Since you are looking for Chinese basin waste drain sellers, two e-commerce giants, Amazon and Alibaba, can help you out. Also, you can get a bunch of vendors from Google searches. In addition, different trade shows, newspapers, and trade magazines can do it for you. Lastly, if any of your friends, relatives, or acquaintances have bought wastes wholesale from China, you can seek advice from them.
Do Research On Them
Now, you have got a few names. Try to do simple research on them. Visiting their official website and social media profiles will help you with that. Also, if you know anyone familiar with any of these providers, you can hear from them. Most importantly, try to choose a waste drain wholesaler who is also a manufacturer. This is because; manufacturers sell wastes at a lower price than the only wholesalers.
Check the Factory and Resources
Visiting the factories physically is an effective way to know more about them. But if this is not possible for you, you can do it online. After that, you should check their resources… like tools, technology, engineers, inspectors, and other things. Remember that the better resources a company has, the better will be their services.
Material and Finish Inquiry
You do not want to buy low-quality things. Well, different wholesalers supply wastes made of other materials and finishes. However, it would help if you went with the vendor to provide you with the wastes made with pure brass. And the body finish should be chrome plating. These two make the waste more durable and efficient. You will find the information on the product description page on their website.
Review the Warranty and Other Policies
Keep in mind the warranty issues for doing a worry-free business. Also, to avoid unwanted loss counts, make sure the vendor offers a hassle-free return policy. And remember, most of the wholesalers offer a good amount of discounts for big orders. You should read the terms and conditions carefully before proceeding.
Check Packaging and Shipping Method
Good packaging and proper shipping is the sign of a professional supplier. The packaging of a few products is quite simple, but it is something else when it comes to wholesale. So, if it is possible, check their packing technique.
And since you are about to import basin wastes from China, you can do it three ways. Those are sea freight, airways, and parcel service. Check which shipping method you and the supplier are comfortable with. However, sea freight is always preferable to import basin wastes from China.
Buy a Sample and Test It
Instead of buy-in wholesale and being cheated, you should check the quality first. So, ask to send samples only to those suppliers who have passed the above steps. After that, when you got the samples in your hand, test them properly. Suppose you do not know how you can follow our basin waste quality checking guide.
Compare the Prices with Each Other
In this step, eliminate those names that have sent you low-quality wastes. Now compare the prices of the items shipped by everyone with each other. Also, keep in mind that the price worth their product quality or not.
Overview of the Overall Things
Hopefully, you have got a few vendors now. In this circumstance, you can think from the beginning. Think of their communication, responsiveness, product quality, pricing, shipping, policies, etc… This will help you to conclude your decision.
All we can do is giving you the right direction. But you have to make your decision. So, take your time, think more, and choose the right basin waste wholesaler for you.
One more thing we can do is suggest you a good basin waste wholesaler. That is, you can try Hofen as your basin waste wholesaler. Yes, we, Hofen sanitary, are a basin waste drain manufacturer and wholesaler based in China. You can have a look at our products and test us the way you want. We promise we will keep our promises.
These guides will help you to get ahead in buying basin waste drains from China.
1. How to buy basin wastes from a factory.
2. How to deal with a basin waste drain supplier.
3. How to import basin wastes from China.