In October 2014, in Mexico, Centro Banamex got a business card from the customer John in EXPO CIHAC. The customer asked if can customize and manufacture a unique drain strainer. We checked these pictures from the customer's phone. And asked where are using the stainless steel drain strainer, and got an answer they are applications for the restaurant, so we contacted our technical department at once and confirmed it; we can customize it and prepare a solution for him soon.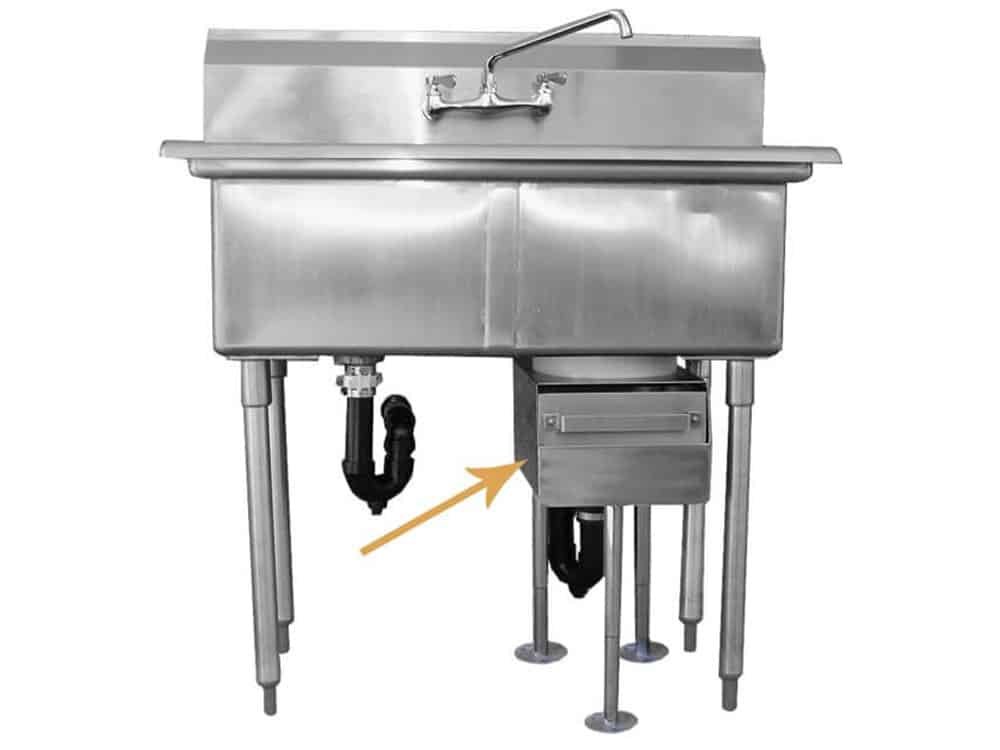 We first checked more information from google and youtube and got more kitchen sink strainer details from American and European restaurants. And some pictures and a draft sketch.
So we understood what's the exact applications. They need to drain the wasted and used food and oil separately.
We provide 2 design solutions and 3D drawings for confirmation with the customer.
Bottom outlet drain strainer; it can provide drainage from 2 sides, its designed 2 holes from both side with 2inch tube, it can help efficient drainage more used food if too much loading. 2″ outlet isn't able to clog, and we are increasing more thickness and with a polished finish, and we designed a drawer with fine mesh inside.
The 2nd option that we designed a bottom outlet drainage, we considered that if no more waste food and oil due to COVID-19 in a restaurant sometimes, so the bottom drainage it's not able to drain from both sides outlet, so the bottom outlet drainage is able to solve the issue; It's doesn't matter how less waste needs to drain;
There can drain clearly. and the additional functions that adjust legs with three steps with flexible stretch out and drawback
We had a few meetings and email discussions. The customer is delighted with our designs and confirmed they need both designs and options; they are made from stand SUS34 with heavyweight, with package drop test approved.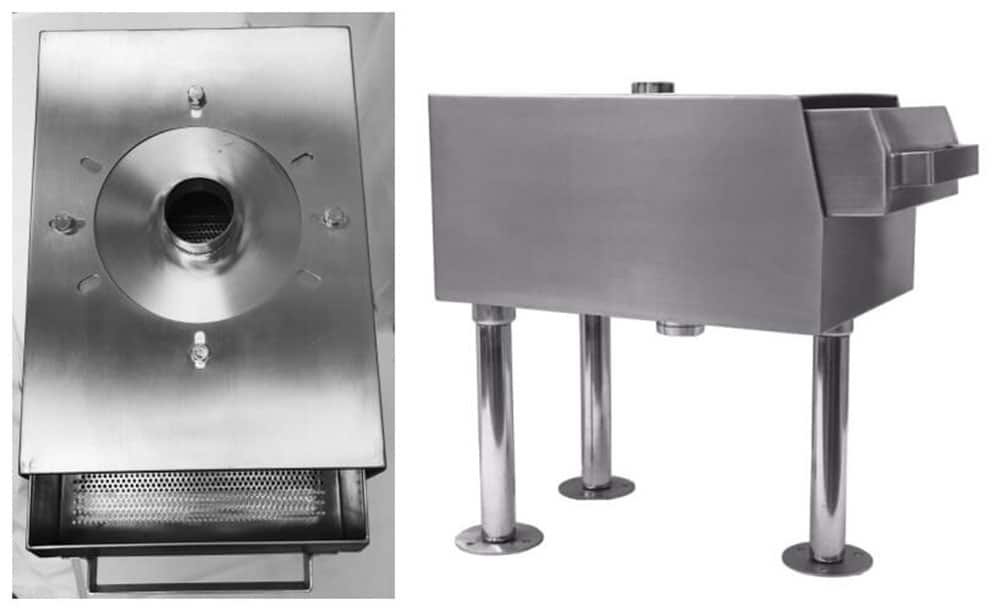 It's about one month while the whole set drawings are coming out and confirmed. The customer doesn't understand more details of the inside structure, so we have to care for all dimensions. The customer only said they needed a perfect product to place a PO.
At this point, our problem just began. We must produce an exact sample before the official PO receipt for free in advance. But the product volume and weight are heavy.
It's a very high cost if afford by us. So we keep communicating the issue with a customer, and the customer also understands us. Still, they are a large group in America, and they need many managers to sign the sample invoice then pay it; it is a complicated process and will take an extended period.
Finally, We agreed to play free samples, courier costs borne by the customer, about 18 working days after the sample came out.
At first, HOFEN found some discrepancies between this requirement and the previous customer's requirement. Still, they were very patient, communicated with the technical department, improved the drawing, and recreated the sample according to the customer's requirement until they were satisfied and met the local environmental conditions. We were all pleased and got more and more tacit understanding.
The customer received the 1st shipment after a few months; I remember they found 5pcs damaged on the way; John sent a few pictures to Kevin, at the same time, Hofen's tech department double-checked the package and made the drop test.
The solution is that 5pcs is free replacement with the 2nd shipment and redesign and strengthen the package.
Furthermore, We taught the customer to install the drain strainer and fix the legs in the beginning. Still, we don't think it's convenient for their client, so we make a guide paper for installation for him by the 2nd shipment, it's not simply working with our technical team, but we are happy to service customers.
We finally gained mutual trust and have been cooperating since then.

Why can we get the ODM order from an American customer?
Our technical team is very professional and experienced. Our sales team is careful and patient; Service is our fundamental aim, and we think about the requirement and solve all issues from the previous products.
Customized and free sample service, the one-stop solution from door to door
Our service from design to container booking and after-sales service; Prepare paper works for customs clearance, and Inspection report works included.
Flexible payment terms and reasonable price
This is an excellent drain strainer and top-rated in North America. It's top-rated in Amazon and Walmart, maybe they are applications in other similar places, but you should know more different with the normal types in the markets.
It's the standard SS304 without rust after use, but the normal is using poor materials.
The drawer handle and outlet tube, top bowel are thicken of ours drain strainer, but the normal one is less thickness
Our package foamed+carton+wooden together for protection on the way but the normal one only with cartons
Our dimensions and legs are flexible and more significant,
Free replacement if any damage on the logistics