China has the biggest productivity industry, and the USA is the best destination market. But the distance between these two giants worries some traders. That's why we've made this Sea Freight Guide from China to the United States to help people like you. So, let's dive right in.
Why Should You Use Sea Freight From China To USA?
First of all, the transportation system between China and the USA is great through the east coast and west coast. So, you can ship large volumes efficiently at a time. Also, sea freight from China is less costly, and you can transfer cargo from China to anywhere in America. Moreover, trade by sea freight from China is incredibly easy and less risky.
Routes And Ports
In Southeast Asia, China is located along the shore of the Pacific Ocean. Therefore, China can send cargo to the USA over three Pacific, Indian, and Atlantic lanes. And the east coast of America, west of Latin America, and North America receives those cargos.
Now, if we come to the ports, China has 7 out of the top 10 ports worldwide. Shanghai port is in the top position with 43.3M TEUs and other popular ports of China: Ningbo, Shenzhen, Guangzhou, Qingdao, Hong Kong, Tianjin, Xiamen, Dalian, etc… On the other hand, in the USA, major west coast ports are Los Angeles, Long Beach, Seattle, and Oakland… and major east coast ports are NY, NJ, Savannah, Virginia, Charleston, and Miami.
However, these are just a few names; both countries have many other ports. But you should choose the close ones as your forwarder and receiver.
Time Need To Ship
Sea freight time for China to the US relies on several factors. It can take anywhere from 18 – 40 days depending on the distance between the ports, holidays, nature problems, etc… Remember that freight through the East coast takes more time than the West coast because of the distance. Here is a table about the average time it takes (in days) to sail from China to the United States: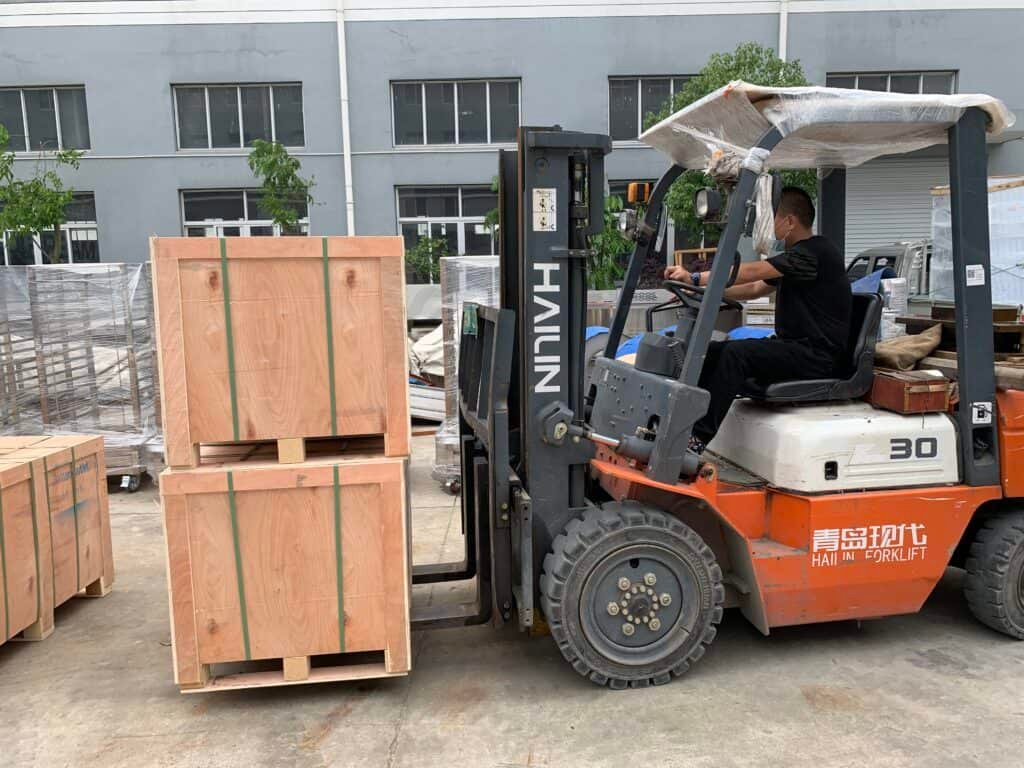 From To
Los Angeles
Long Beach
Seattle
Oakland
NY & NJ
Savannah
Charleston
Miami
Houston
Shanghai
21
32
35
33
36
34
Shenzhen
20
31
38
36
40
33
Guangzhou
33
39
35
Qingdao
36
39
34
35
Tianjin
37
42
37
35
Ningbo
22
21
20
19
34
40
Xiamen
19
20
19
20
35
Container Dimensions
There are three different sizes of containers used in sea freights. Those are:
1. 20'GP or 20 feet General Purpose. It comes with a 20 feet length, 8 feet of width, and 8.5 feet of height. Also, the inside cubic capacity is 1158cu.ft.
2. 40'GP. Its height and width are similar to the 20 feet, but the length is 40feet and has a capacity of 2372cu.ft.
3. 40'HQ or 40 feet High Cube. This one has a height of 9.5 feet and a capacity of 2679cu.ft. The rest is the same as the 40'GP.
The 20'GP is small, but it's designed to hold more weight than 40'GP. And the 40'GP is good at carrying more things rather than heavyweight. You can load a double volume on a 40ft container rather than 20ft, but you can't load twice the weight. The maximum load weight in China is 27-28 tons which is the same in both containers.
FCL And LCL
Full Container Load (FCL) and Less Container Load (LCL) are the options of load containers in sea freight.
FCL indicates that the items in the whole container belong to only one party or shipper. That means you've to pay for the entire container even if you don't use all space. However, it's an efficient and money-saving option when you have a volume of at least 15 CBM or more.
LCL, on the other hand, refers that two or more parties share a container. To clarify, goods from several shippers share the space and are loaded together in a container. Nevertheless, LCL costs slightly higher than FCL. But the best part is you can ship your products even if your volume is low.
Sea Freight Cost From China To USA
The sea freight cost from China to the USA depends on several criteria… such as departure and destination ports, volume, weight, and sometimes type of the goods.
In the FCL option, shipping a 20'GP container from China to the west coast of America will cost you approximately $2,500… and to the east coast, you will have to spend about $3,500. And if you want to take the 40'GP container, then the cost would be $4,000 to the west coast and up to $4,500 to America's east coast. Moreover, the price to ship a 40'HQ container is equivalent to the 40'GP, but sometimes 40'HQ costs $100-200 higher.
In contrast, LCL is completely a different story. In LCL, the price ranges from $150 to $250 per cubic meter for shipping from China to the United States… which is very costly compared to FCL.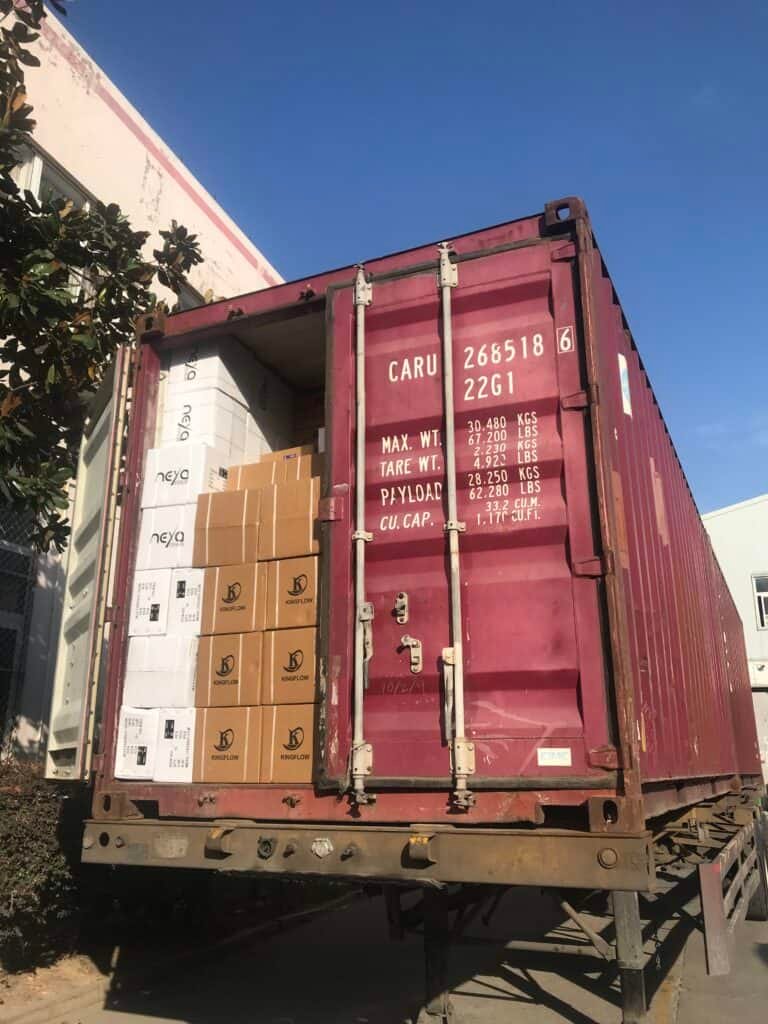 Tips To Save Time And Money
Some simple but effective strategies can save you time and the overall cost of sea freight. Try to follow these:
· Keep tracing the Chinese holidays. Try to avoid shipping on Chinese holidays as most companies do not work at this time. So, plan the whole process and choose the right spot.
· Make sure that your required documents are ready to submit. Otherwise, you'll face time delays in USA ports.
· Always choose an experienced forwarder to manage your work. They can help you with better advice.
· Efficient packaging will help you save a lot of space. Therefore, you will save more money.
· Always try to use a 40'GP container and FCL. But, if the volume is between 1-15CBM, then a 20'GP container would be a wise choice.
Conclusion
Above all, sea freight is a helpful way to transfer goods from China to the USA. It takes more time, but millions of merchants consider it their first choice because of its low price and efficiency.