Introduction
The finish is one of the most important decisions you'll need to make when choosing a new faucet for your bathroom. There are several solutions accessible, each with pros and drawbacks. Here is a brief overview of some of the more well-liked finishes:
Chrome Finish Faucet
A chrome finish is a popular faucet choice thanks to its bright, clean appearance. The metal is polished with a fine abrasive to create a smooth, reflective surface that is highly corrosion-resistant. Just use a damp cloth to remove any dirt or fingerprints off the surface.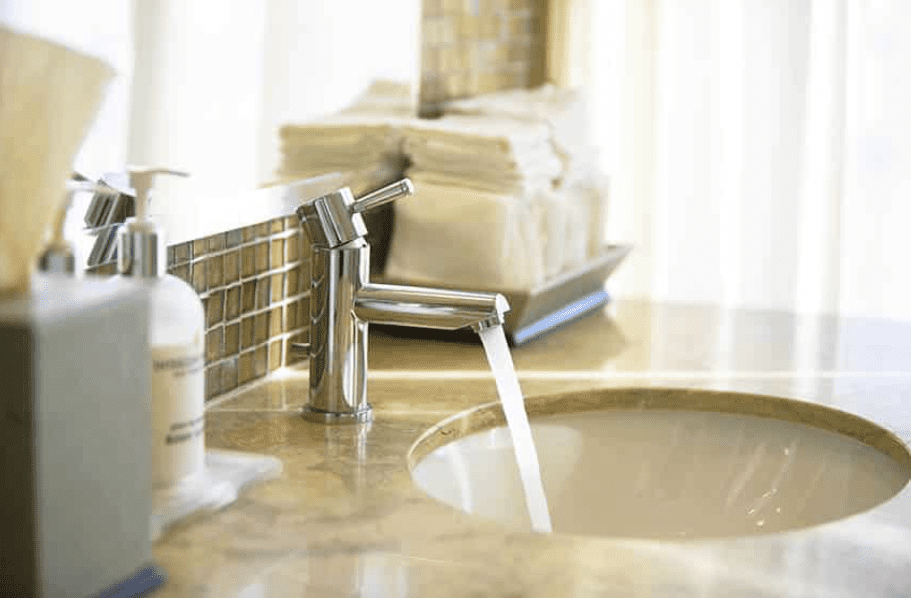 Chrome is a relatively soft metal that may scratch more quickly than other finishes. For this reason, choosing a high-quality chrome faucet with a durable construction is essential.
Additionally, there are several shapes and patterns because Chrome is a trendy faucet finish. You will indeed find a chrome faucet that fits your needs and taste.
Copper Finish Faucet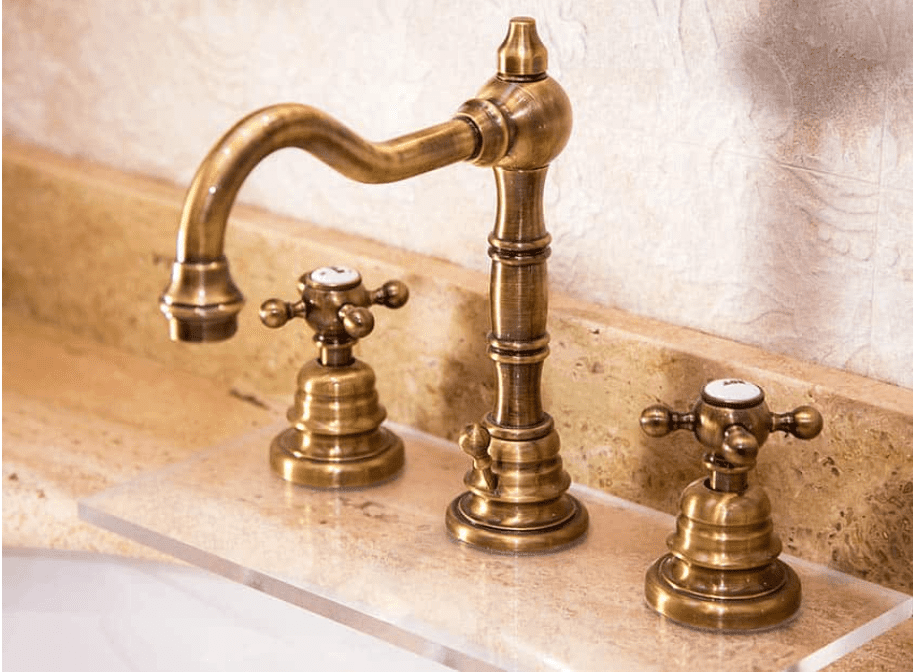 Beautiful copper has been employed for many years in some products. Today, copper is commonly used as a protective coating for various surfaces, including faucets.
Copper is a mineral that is a protective coating on faucets with copper finishes. The conductivity, malleability, and ductility of copper make it a versatile mineral with many uses.
The following are some of the most frequently used copper alloys and their associated UNS numbers developed by ASTM [52] and SAE [53].

Copper finishes work beautifully to design your bathroom in a farmhouse or rustic style. They also utilize mid-century modern design elements. Copper is an affordable metal that is easy to care for and maintain.
If you want a unique metal finish for your faucet, consider copper. Copper finishes can add a classical touch to any bathroom design.
Whether you are r looking for an elegant farmhouse-style faucet or a more modern take on industrial chic, copper perfectly accents your bathroom décor; thanks to its easy maintenance and durability, copper is an excellent choice for those who want a stylish yet low-maintenance faucet.
Nickel Finish Faucet
Nickel finish faucets are famous for bathrooms because of their shiny, silvery appearance. The metal nickel gives the faucet's finish a bright, silvery shine. Brushed nickel and polished nickel are the two popular finishes for bathroom faucets.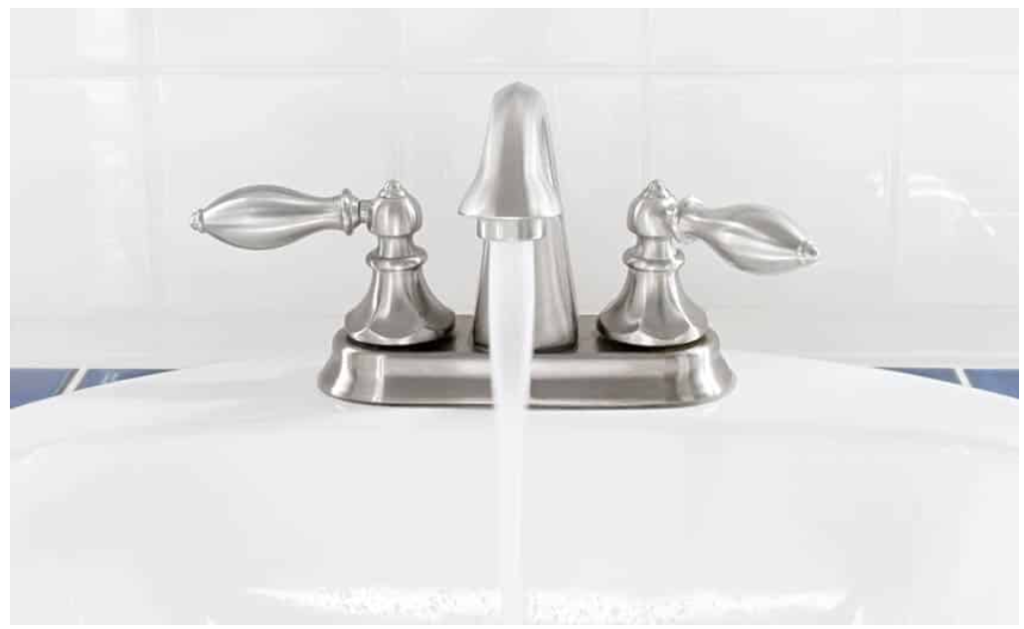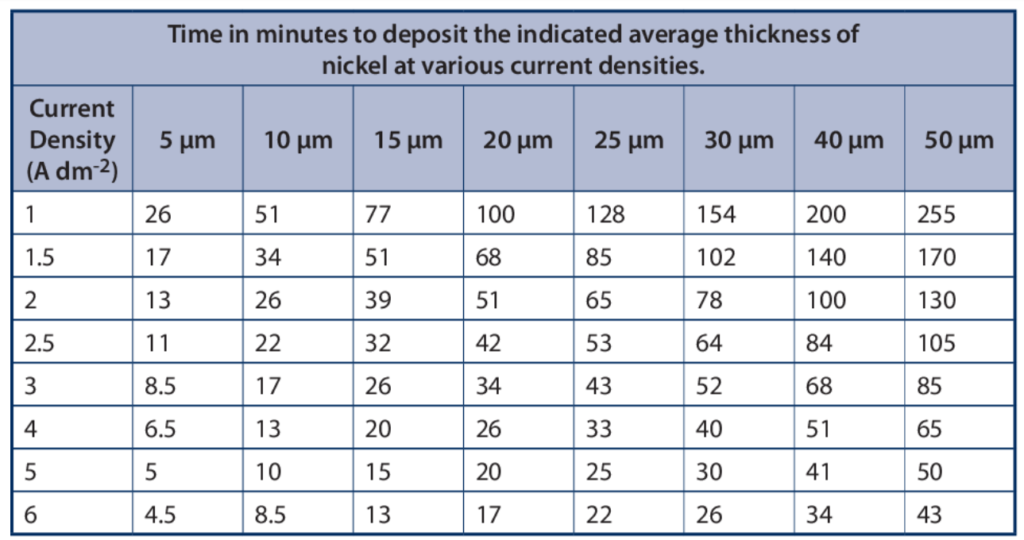 Brushed nickel
Brushed nickel is a popular finish for metal fixtures and hardware. It has a matte look that uses a brush to buff the metal. This process gives the metal a textured surface that helps to hide fingerprints and smudges. In addition to being more corrosion-resistant than other finishes, brushed nickel is an excellent option for spaces exposed to heat or moisture. While brushed requires some upkeep, the effort is well worth it. It fits clean, modern logs into any room.
Polished nickel
Polished nickel is a type of metal treated with a chemical process to create a shiny finish. This finish is often used on fixtures and hardware in homes and businesses. Polished nickel differs from other metals because it does not rust or tarnish. This makes it an ideal choice for exposed surfaces that need a clean appearance. The chemical process used to create polished nickel differs from other finishes. It involves using acid to remove impurities from the surface of the metal. As a result, polished nickel has a brightness and luster unmatched by other metals.
Nickel finish faucets are available in traditional, contemporary, and transitional styles. Nickel finish faucets are also available in multiple price ranges, depending on the type and quality of the faucet.
Brass Finish Faucets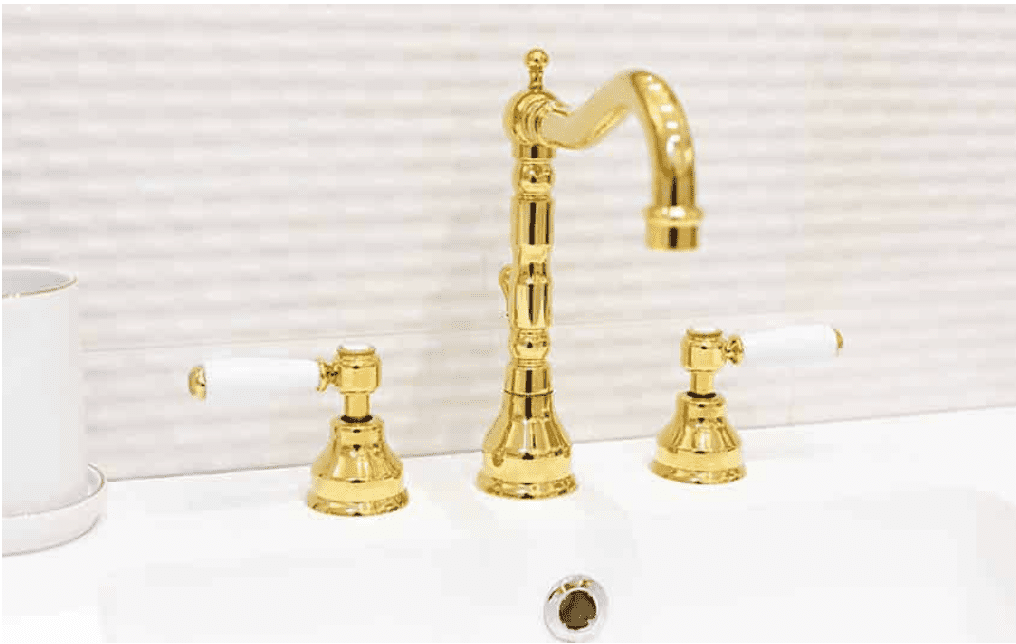 [Brass finish] faucets are a popular choice for bathroom fixtures. The metal brass has a slightly reddish brown tinge, an alloy of copper. Bathroom faucets typically come in one of two finishes for brass: polished brass or satin brass.
Polished brass finishes are created by buffing the metal until it has a high shine. The resulting finish is gleaming and reflective. Polished brass is a traditional finish often used in formal bathrooms. Because polished brass is so thoughtful, it can help to make a small bathroom feel larger. Additionally, cleaning and upkeep are simple. However, polished brass finishes can show fingerprints and water spots more quickly than other finishes. They can need cleaning more frequently as a result. For those looking for a beautiful and timeless finish, polished brass is an excellent choice.
Satin brass is a type of metal finish that is softer and more muted than other finishes. It is created by brushing the metal, which gives it a textured look. Satin brass is a popular choice for transitional and contemporary bathrooms. Satin brass finishes can help create a warm and inviting dance in your bathroom environment. They are also easy to clean and maintain, making them a practical choice for busy families. Consider adding satin brass fixtures to give your bathroom a distinctive makeover. The extent to which they can alter the environment could surprise you.
Brass finish faucets are easy to maintain and can last many years with proper care. You should clean brass-finished faucets with a gentle cloth and mild soap. Avoid using scrubbers or cleansers with abrasives since they can harm the finish. For best results, they are dried or buffed with a soft cloth after cleaning. Routine care will keep your brass finish faucets looking new for some.
Oil-Rubbed Bronze Finish Faucet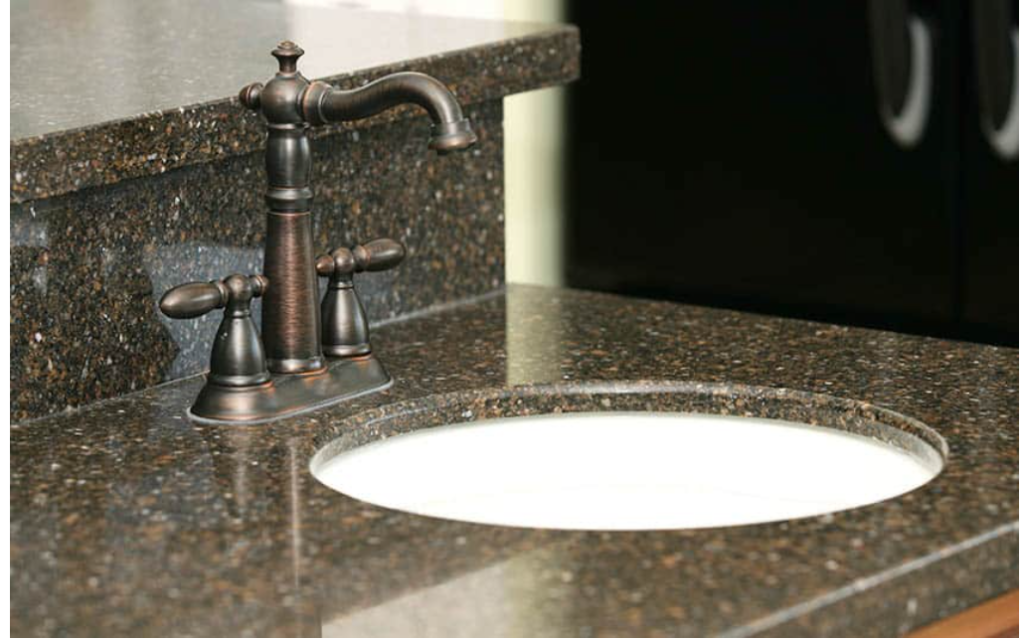 Oil-rubbed bronze-finished faucets are a great way to add a touch of elegance to your bathroom or kitchen. These finishes are chemically darkened to create a slightly vintage look and are available in various shades. Whether you want a warm brown finish or a more subtle bronze, you can find an oil-rubbed bronze faucet that will suit your taste.
In addition to their beauty, oil-rubbed bronze faucets are also very durable. They resist corrosion and tarnishing and will look good for many years. This finish is also easy to clean – wipe it down with a damp cloth to keep your faucet looking new.
The main drawback is that oil-rubbed bronze faucets can be more expensive than other finishes. They are also not as resistant to scratching as some other materials, so you may need to take care when using them.
Stainless Steel finish faucet.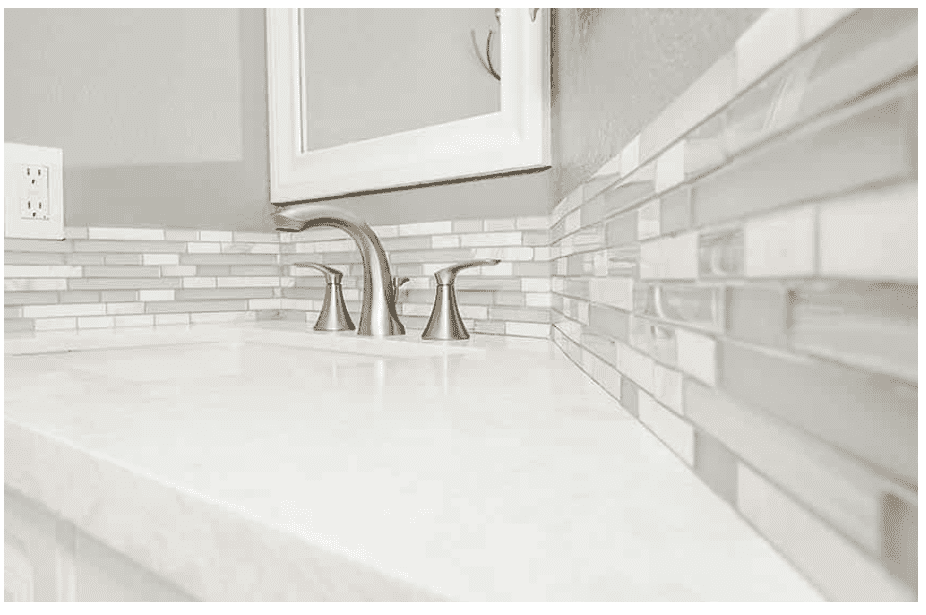 A stainless steel finish faucet is an excellent choice for any kitchen or bathroom. The finish has a gleaming surface that resembles the precious silver metal but is more cost-effective and long-lasting. It is corrosion- and rust-resistant. Stainless steel coatings can give any area a sleek, contemporary aesthetic and are simple to clean and maintain.
When choosing a stainless steel finish faucet, consider the style of the fixtures in your kitchen or bathroom. You'll want to ensure the finish complements the room's overall design. Choose stainless steel finish faucets with matching towel bars, toilet paper holders, and soap dispensers for a truly coordinated look.
Guidelines for Comparing Stainless Steel Finishes
The most important is the average Ra, which is in microinches. Techniques and materials determine grit and polish numbers and are subjective evaluations.
Matte Black Finish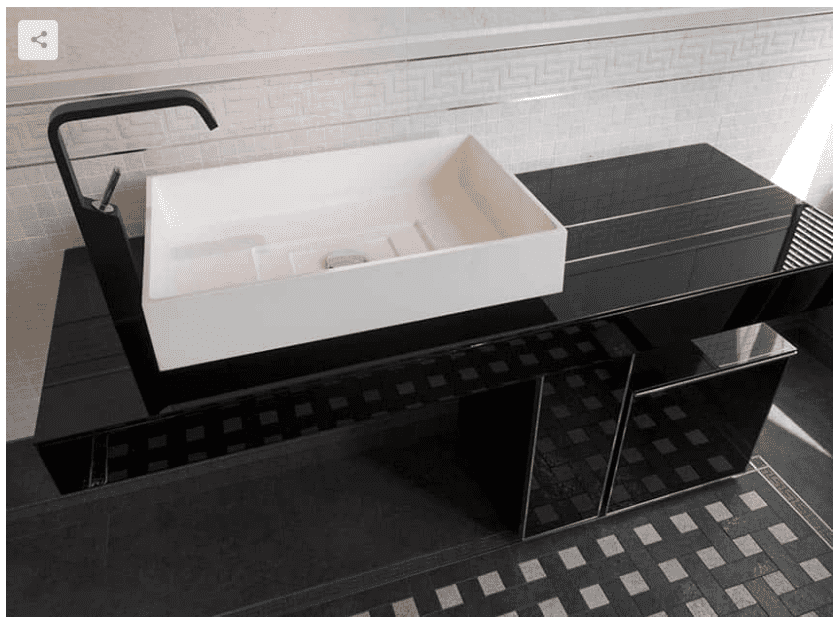 A matte black finish is popular for faucets and other bathroom fixtures. Unlike shiny finishes, matte black finishes are achieved by applying a powder coating to iron, steel, or brass. This results in a dull or satin finish that is easy to clean and won't show fingerprints or smudges as prominently.
Matte black finishes are considered modern and trendy, and they go well in art deco, modern, eclectic, and minimalist bathrooms. When selecting a matte black finish for your bathroom, consider the space's overall style and choose fixtures that complement the existing décor.
What Is The Most Durable Faucet Finish?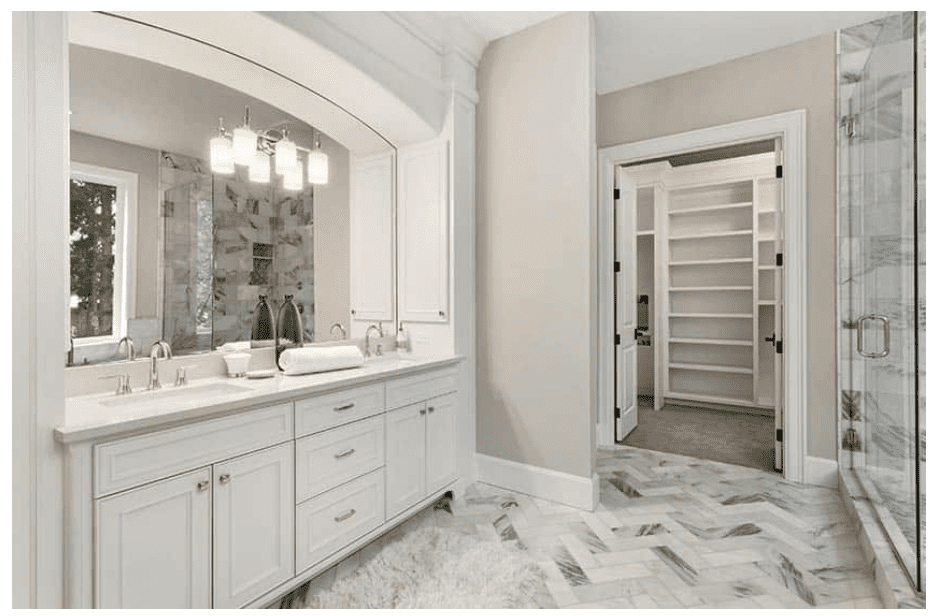 We previously mentioned that nickel-based finishes are among the most long-lasting faucet coatings. Polished nickel and brushed nickel have a similar level of endurance. Still, polished nickel has a shinier surface that is more prone to stains and smudges. Nickel finishes are also more expensive than the other finishes we've discussed.
Stainless steel, brass, and bronze are all alternatives for nickel-plated or tumbled cast iron cookware. They're also long-lasting and a little less expensive than nickel-plated cast iron.
What Is The Most Popular Bathroom Faucet Finish?
Chromium, a transition metal, creates a shiny finish on many widespread bathroom faucets. The metal is lustrous and is often used in decorative applications because of its high reflectivity. Chromium is also corrosion-resistant, making it a good choice for wet areas like bathrooms.
In addition, it is easy to clean and maintain, another essential consideration for bathroom fixtures. While Chrome is a popular finish for bathroom faucets, other choices are also available. Some people prefer the warm look of brass or bronze, while others might opt for a more modern look with stainless steel or nickel. Ultimately, the best finish for a bathroom faucet depends on personal taste and the overall style of the bathroom.
Which Finish Is Best For Bathroom Faucets?
Many people might not overthink the type of finish on their bathroom faucets. Still, it's a pretty important decision. The type of finish can determine how long your faucet will last, how easy it is to keep clean, and even which style it will have. So, what's the best finish for bathroom faucets?
Many finishes can be applied to bathroom faucets, but most agree that metal-based finishes are the best. They're more corrosion-resistant and vital in a bathroom with much water and moisture. Chrome is widespread because it's shiny and looks great in any bathroom. Other metal-based finishes like brushed nickel and oil-rubbed bronze are also popular choices.
So, if you're looking for the best finish for your bathroom faucet, go with a metal-based finish like Chrome or brushed nickel. You won't regret it!
Best Faucet Finish For Hard Water?
Stainless steel is a good option for the best faucet finish for hard water because it is easy to clean and does not readily show water spots. Another good choice for the best faucecompletesh for hard water is oil-rubbed bronze. It is also easy to clean and does not readily show water spots. These are two suitable materials that you can use for the fixtures in your bathroom or kitchen. If you have hard water, you will want to make sure that you Choose a material that is easy to clean and does not show water spots. Otherwise, you will constantly be cleaning your fixtures, which will never look as good as possible.